Program: November 19, 2019
Featured Speakers: Drs. Les Elfenbein and Joseph Stern
"Can the Cracked Tooth Be Saved? Early Detection and the Proper Protocol for the
Management of the Cracked Tooth."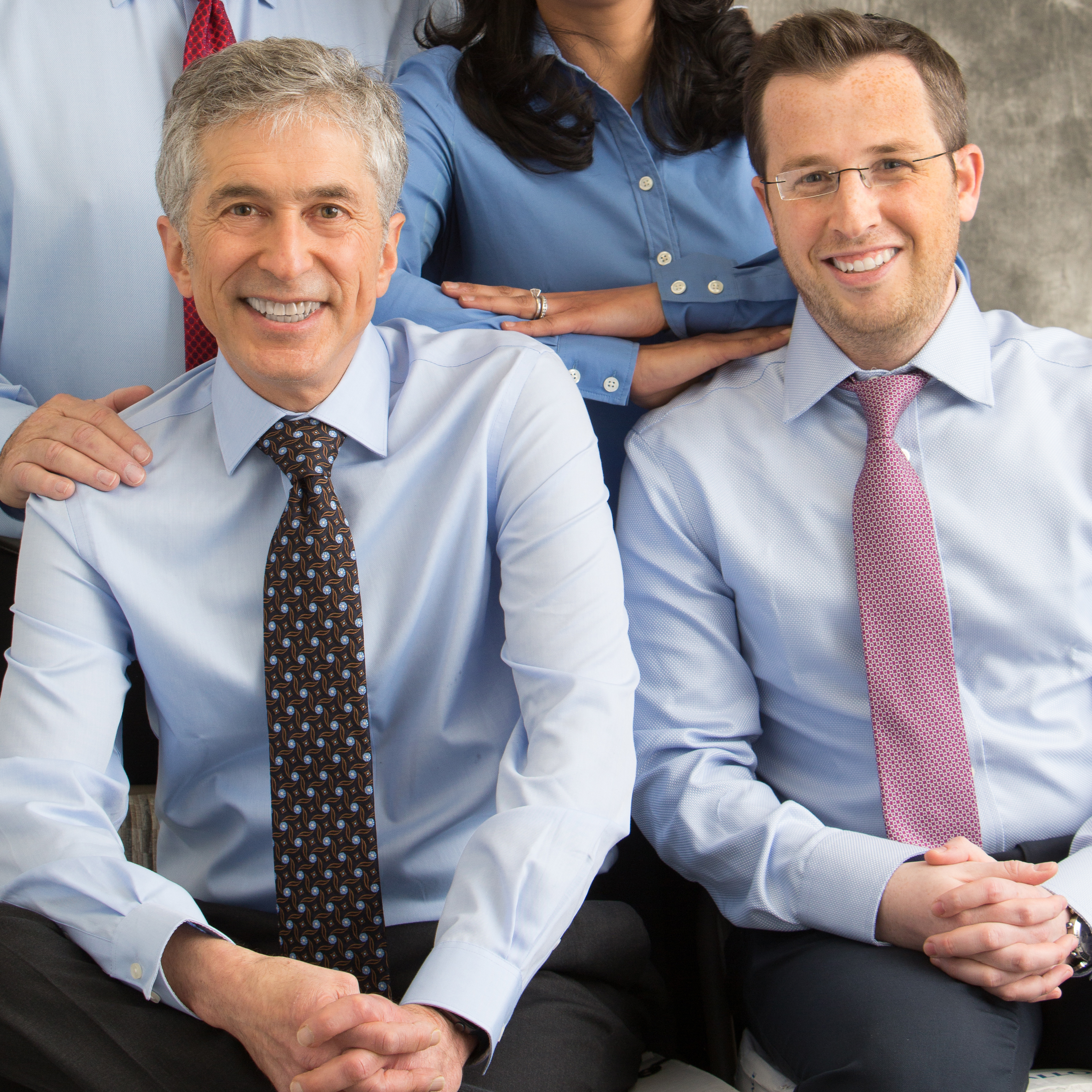 Drs. Les Elfenbein and Joseph Stern are practicing endodontists in Clifton, NJ. Dr. Elfenbein is currently the Director of Endodontics and the Director of Specialty Education at St. Joseph's Medical Center in Paterson, NJ. He has published several articles on dental trauma. Dr. Elfenbein received his doctorate training at Fairleigh Dickinson University School of Dental Medicine and his specialty training at University of Pennsylvania. Dr. Joseph Stern received his doctorate degree and post-doctoral endodontic training at Columbia University College of Dental Medicine. He is currently a faculty member at Touro College of Dental Medicine.
Cracked teeth are the third most common cause of tooth loss. The diagnosis of the cracked tooth can often be perplexing because of clinical and radiographic symptoms that mimic other pulpal conditions. Studies demonstrate that most cracked teeth with reversible pulpitis can be properly restored without endodontic treatment. At the conclusion of this lecture, one should be able to describe the signs and symptoms that may indicate the presence of a fracture, treatment considerations for patients with a cracked tooth and the factors that may lead to the development of this condition.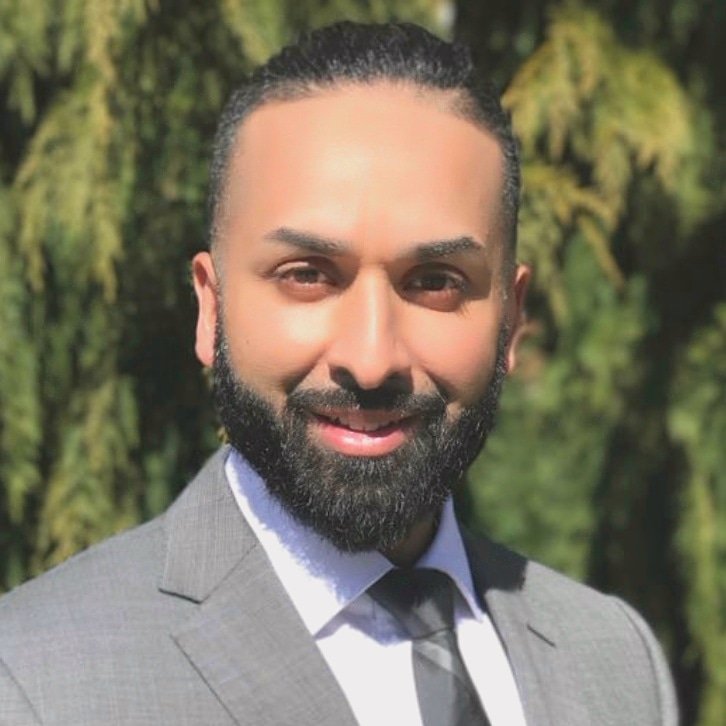 Thanksgiving season is upon us. For many of us, this time of year may mean travel to visit with family and friends, enjoying traditional holiday foods like turkey, stuffing and mashed potatoes, reflecting on the people and things for which we are grateful, and cheering on our favorite football teams. It also means that we are moving quickly towards the final end-of-year push.
During this season of gratitude, I want to encourage each of us to remember the community of dentists that we are. First, a special thank you to our Educational Committee for putting on an amazing continuing education event last month. Personally, I found the Dr. Gordon Christensen event to be enlightening and was a wonderful opportunity to experience with fellow members. These memories will last forever. We hope you appreciated the true member benefit we were able to extend to you with this world-renowned speaker at a very low tuition. We look to extend such member benefits in years to come. So, please be sure you renew your memberships and continue to be part of something special here at MCDS.
I'd also like to recognize that this time of year can be challenging for many fellow dentists. Anticipation and anxiety about completing end-of-year tasks can cause us to become isolated, feeling that we don't have enough time to connect to, socialize with, and support one another as we have earlier in the year. Additionally, the holiday season itself can bring on feelings of stress, anxiety and sometimes depression tied to family, finances, and too many commitments. And yet we also know that it is in such times of stress and anxiety that we need to look to each other, and look out for one another. This is what makes our MCDS community so special.
I encourage each of us, as we focus on the end of the year and all of the additional responsibilities that come along with the holiday season to place a high priority on our own self-care, our friends, and our fellow members. Take breaks, connect with friends, breathe, plan ahead, continue healthy habits, reach out to someone, share a cup of coffee or even a simple smile, and express your appreciation to those who have helped you. It's the small things that sometimes have the greatest impact.
A happy Thanksgiving to each of you!
Attendance: Drs. AniI Ardeshna, Nicolas Diaz, Stephanie Dowling, Christopher Florentini, Mario Florentini, Nima MirMadjlessi, Maya Prabhu, Sanjeev Satwah, Robert Silverstein, Araceli Ziemba
Acceptance of 9/10/2019 Minutes - Vote unanimous.
President's Report - Dr. Sanjeev Satwah.
No report.
Treasurer's Report – Dr. Christopher Florentini
See full report on page 3.
Educational Coordinator's Report - Dr. Antoinette Tauk
On November 19, 2019, MCDS proudly welcomes Dr. Chad Gehani. Dr. Gehani will be presenting "Management of Periapical Pathosis." Please be aware there is no December meeting; our next meeting will be held on 1/21/20 and it will be Officer's Night.
Editor's Note: Dr. Chad Gehani had to cancel due to last minute change in his ADA schedule. Drs. Les Elfenbein and Joseph Stern will be presenting "Can the Cracked Tooth be Saved? Early Detection and the Proper Protocol for the Management of the Cracked Tooth."
NJDA Trustee's Report - Dr. Amit Vora
See report on page 5.
NJDA Council Reports:
Annual Session - Dr. Araceli Ziemba
The 150th Anniversary Celebration will commence January 15, 2020 with a Ribbon Cutting Ceremony. There will be numerous events held throughout the state, so please mark your calendars and join us for an amazing year!
Below are some events:
• The Dinner Dance: June 7, 2020.
• The Jersey Shore Event: July 2020 at Hotel LBI. This is a new hip beach resort.
• The Family Picnic: tentatively scheduled for September 13, 2020 in Mercer County Park.
• The Open House: October 25, 2020 from 12-4 pm at NJDA Headquarters.
Dental Benefits - Dr. Antoinette Tauk
The Council on Dental Benefits met on 9/19/19 at the Marriott in North Brunswick. Official minutes have not been released. A full report will be available in the January 2020 newsletter.
Council on Governmental and Public Affairs – Dr. Amit Vora
The Council held its June meeting in Trenton with a great turn out. We also met with our Public relations reps and they reviewed the plan of action. We encourage everyone to LIKE & SHARE the created website TOOTH TRUTH FOR YOU. This site provides the public information in a non-biased manner. The new dental director, Dr Darwin Hayes, started this summer. We are in communication with his office to schedule a meeting with him. The leasing bill was signed by the Governor. The credentialing bill has passed. We are revisiting the regulations for inspections and cone beam fee reductions. Dr. Velazquez reminded everyone that this is an election year and a very critical one. Please participate in our PAC events and donate to our PAC. We have a list of names to be presented to the Governor for consideration to be added to the State Board of Dentistry. Our next meeting is TBD.
Membership Council - Dr. Nima Mirmadjlessi
As of October 7, 2019, we are 478 member strong at MCDS. In total we have 73 more NJDA members compared to this time last year.
The ADA's Quarter Year Dues campaign, Choose US, has officially begun. Any dentist who was a non-member in 2018 and has not received the free offer in the past is eligible for complimentary dues for the remainder of 2019 October.
Member get a Member: any member can receive a $100.00 gift card for each new active member that is recruited (up to 5 max)
Mentor Program: There is an interest to revitalize the mentor Program. this program provides an opportunity for NJDA members to support and encourage future and new dentists. The Council will receive the current questions asked to new mentors for their updates. it is recommended to have sign-up sheets available at component meetings.
The Council is entertaining different ideas as how to reach nonmembers. One of the ideas was from Alabama where the BOT and some of the state officers had a "call-a-thon", to reach out to non members. Another idea was NYSDS, have a box at meetings containing application, return envelope
Pen and floss. This would be offered to any nonmember who attended a meeting.
150th: Anniversary: 2020 is NJDA's 150th anniversary.
Please visit https://www.njda.org/continuing-education-events/celebrating-njda's-150th-anniversary.
The next Council on Membership Conference call is scheduled for November 18th.
New Dentists – Dr. Nicholas Diaz
New Dentist event taking place during the Greater New York Meeting. This is joint event to be held with New Dentist of New York. Must register to attend via NJDA website.
Lucky Strike, Manhattan 12-1-19, 5:30-7:30.
Committee Reports:
Budget and Finance Committee – Dr. Ira Rosen
A proposed MCDS budget for calendar year 2019 will be presented to the executive board. After any modifications and ultimate approval by the MCDS Executive Board, it will be presented to the membership at the October General Membership meeting. A copy of the budget will be published in the November newsletter and then it is to be voted upon at our November General Membership meeting. Please see proposed budget in this newsletter.
Corporate Sponsorship – Dr. Ira Rosen
I am very pleased to announce that we have a full complement of sponsors scheduled to join us at both the Tuesday night general membership meeting and the all-day continuing education course with Dr. Christensen! We are scheduled to have 6 corporate sponsors with us at the October General Membership meeting. Our three gold sponsors will be in attendance– ZimmerBiomet, Provident Bank and CareCredit. In addition, our silver sponsor will also be joining us– DentsplySirona – as well as two of our bronze sponsors – Kuwata Pan Dent and our newest sponsor, Scientific Metals. Please join me in welcoming our sponsors and be sure to visit them and view their products. Visit all six sponsors, get your cards stamped and enter the raffle to win one of four $25 VISA gift cards!
We will be having 8 sponsors at the all-day program including our Platinum Sponsor – Robert Wood Johnson Barnabas Health – as well as Zimmer Biomet, Care Credit, Dentsply Sirona, Kuwata Pan Dent, Strong Financial, Ultradent and Scientific Metals. Thanks to our sponsors for helping us bring a world class speaker to our local dental society.
MCDS Study Club - Dr. Nima Mirmadjlessi
I am happy to announce that we have a great 2019-20 Study Club set. There are a variety of clinical, non-clinical and business management topics have been selected. Our first meeting will be held on October 23, 2019. DR. GABRIEL RUIZ: Introduction to Surgically Guided Implant Dentistry, Single Implant Placement. THIS IS THE ONLY MEETING HELD AT THE ADMINISTRATION BOARD ROOM AT JFK HOSPITAL, 65 James St Edison NJ O8820. Take the visitor elevator to the 3rdFloor, turn RIGHT off the elevator continue to the end of the hallway. Turn RIGHT and then LEFT, follow the hallway walking past case Management/social Work (right) and BTU supervisors office and Neuropsychology (left) continue down the Hallway. Administration and Medical Staff Office will be on the right.
The rest of the meetings will be held at the JFK Medical Center, MRI Conference Room as last year. Please follow the syllabus that is available on our website and on our Facebook page. Our next study club will be held on Nov. 20, 2019: Dr. Hugh Habas: Maximize your practice for Optimum Profitability and Economic Freedom.
Good and Welfare –
Congratulations to the Rosen family. Hillary had her baby Charlotte Ella on Sunday. Both Mother and daughter are doing great.
Respectfully submitted, Anil Ardeshna, Secretary
8/31/19
9/30/19
9/30/18

Checking (Provident)

$108,732.61
$120,859.53
$101,420.71

Savings (Provident)

$20,070.85
$20,072.50
$20,052.46

Paypal

$19,354.15
$22,884.64
$14,377.27

Total

$148,157.61
$163,816.67
$135,850.44

8/31/19 through 9/30/19

P & L Statement Checking Account

INCOME

Dues
$4,021.25
Corp Spon - Meetings
$9,160.00
Corp Spon - Cont Ed
$1,000.00
Cont. Educ. Inc.
$550.00
TOTAL INCOME
$14,731.25

EXPENSES

Executive Secretary
$1,386.00
Telephone
$60.17
Executive Committee Dinner
$231.55
P.O. Box
$103.00
Office Supplies
$685.45
Name Badges
$58.75
MCDS Study Club
$79.41
TOTAL EXPENSES
$2,604.33

P & L Statement Savings

INCOME

INTEREST
$1.65
TOTAL
$1.65

PayPal

Cont. Edu Inc
$3,530.49

OVERALL TOTAL
$15,659.06
In Memoriam: Dr. Raymond J. Chrobot
Dr. Chrobot practiced dentistry in Avenel for over 40 years. He served in the U.S. Army in Fort Gordon, Ga., and was honorably discharged. He was a graduate of Temple University Dental School. Dr. Chrobot was a devout Catholic and served as a sexton at St. Aloysius Church for many years. He was 91 years old.
Provide MCDS with your email address
By having your email address, we can get vital and timely information to you, such as meeting cancellations due to inclement weather. Register here.
General Membership Meeting Business
The 2019-20 Proposed Budget was presented to the General Membership and the floor was opened for discussion. There being none, the budget will be voted upon at the next general meeting in November.
Like MCDS on Facebook!
Visit our Facebook page and like us!
NJDA Trustee's Report-Amit Vora
MINUTES OF NJDA BOT MEETING HELD ON AUG 14,2019
APPROVAL OF BOARD MINUTES
The Board APPROVED the minutes of the June 12, 2019 Board meeting as presented.
NECROLOGY
There have been two (2) deaths recorded in the Office of the Association since June 12, 2019 meeting of the Board of Trustees.
ATLANTIC-CAPE MAY BARRY SEAN MclNTYRE 07-04-2019
Practiced dentistry in South Jersey and Saint Maarten. He was 51 years old.
MIDDLESEX RAYMOND J. CHROBOT
Practiced dentistry over 40 years in Avenel, NJ 04-22-2019
The Board observed a moment of silence.

Council on Governmental and Public Affairs - Dr. Elisa Velazquez
Dr. Elisa Velazquez reported that the Council held its June meeting in Trenton with a great turn out. We also met with our Public relations reps and they reviewed the plan of action. We encourage everyone to LIKE & SHARE the created website TOOTH TRUTH FOR YOU. This site provides the public information in a non-biased manner. The new dental director, Dr Darwin Hayes, started this summer. We are in communication with his office to schedule a meeting with him. The leasing bill is still awaiting signature by the governor and we are confident it will be signed. The credentialing bill has passed. We are revisiting the regulations for inspections and cone beam fee reductions. Dr. Velazquez reminded everyone that this is an election year and a very critical one. Please participate in our PAC events and donate to our PAC. We have a list of names to be presented to the Governor for consideration to be added to the State Board of Dentistry. Our next meeting is TBD.
Dr. Mark Vitale added the we are continuing with the SPA Grant and have developed a website. More content information is needed; there is no mention of NJDA nor the doctor's names as to keep the site generic. He also emphasized the fact that this is an election year with many events. PAC needs money to aid in helping those that help us. Without the help of the Board, we would not have the means to educate young members to step up to the $150.00 level.
Students at the school do contribute. Spread the word that we will hold a networking event on August 28th at the Forsgate Golf Club. We plan to invite some legislators and have some golf pros to assist the young dentists in learning the game of golf. NJDPAC will hold its annual golf tournament at the Old York Country Club on October 2nd. It's $1,000.00 for a foursome and PAC is looking for sponsors.
Dr. Vitale also reported that AnnMarie Varga and Samantha Heffernan have designed a power point presentation that the components can use to include in their newsletters, component meetings and websites and listing all contributions made by members in your component. Only twenty-five percent of NJDA members are supporting PAC so we need NJDA leadership to assist in growing that number.
Membership - Dr. Brett Handsman
A membership handout was distributed to the Board. Dr. Handsman reported that total membership, active licensed and paid members are all up from this time last year. Full active revenue and full active members are down slightly but this can improve before the end of the year. Dr. Handsman reported that at a recent Membership meeting at the ADA that our renewal rate is up 89% and our market share has increased in a few years, up 49% with a decrease in non-members. Congratulations to NJDA. At the meeting in Chicago, NJDA was presented with three awards: Greatest Net Gain of New Dentists, Most Improved Active Member Retention Rate and Convert Highest Number of Non-Member Women Dentists to Membership. A resolution will be presented to the Ada House of Delegates to eliminate the 25% discount for Active Life members, and reconfigure the percentages for new dentists. These will be discussed at the Fourth District Caucus on Saturday, August 24, 2019.
EBAs - Maureen Barlow
Mrs. Maureen Barlow reported that the Committee on EBAs is now the Committee on Non-Dues Revenue. A conference call was held last night. It was agreed that we will no longer hold an Annual Session Conference. As this event is important to our vendors, we will show them value in other areas, such as, our new lobby monitor wherein they can advertise and use of our new building. Every month each component will receive a slide of our home page, the component positions, and what month they choose for an EBA visit. Over the past year, the Bank of America royalty has been dropping. They have hired two new reps. At a recent productive meeting, it was repOrted that they are seeking to hire a rep for South Jersey, an area very much in need of representation. Bank of America said that we are their premier programs and in Practice Finance, we are #1. Hopefully they can get us back to $200,000 in royalty. Shein is at the Gold Level for $25,000. per year. Mrs. Barlow reported that we just had our first 'Component On-line Workshop'. All components should be on Board as this builds good communication between NJDA and the components, however, not all components have signed on. In one month, we will have the NJDA website ready for component information. Starting in September, the Monday morning email will have a space dedicated to components for them to convey information to the membership. Each of the 12 components has the opportunity to request a specific month.
REPORTS
Executive Director - Mr. Arthur Meisel
Mr. Arthur Meisel gave a status report of four pending litigations.
President's report- Dr. Tom Rossi
Dr. Thomas Rossi reported that the component officer visitations will begin in September. He asked the Trustees to have the components get back to us on anything they would like us to discuss. He also reported that the Capital Campaign Committee will be visiting during the officer visitations.
President-Elect's report - Dr. Mitch Weiner
Dr. Mitch Weiner attended the AMT 6/26/19 BOT Meeting. All NJDA members who are AMT participants subject to the surplus return are reminded that an applicable share of dividend must be credited to all employee participants who pay for their own coverage in part or whole via payroll salary deductions. AMT has delivered a surplus return to all of its participating association's employers for several year now. AMT is very fiscally sound with a risk-based capital (RBC) percentage of 641% as of Spring 2019.
NJ DOBl's attempt to redefine the small employer definition in order to move more small employers from MEWA's into newly proposed NJ Health Exchange is still being challenged by a coalition of associations that are affiliated with AMT. .
Dr. Weiner attended the ADA President-Elects Conference July 21-23. It provided networking opportunities in meeting many of our neighboring states President-Elects. As a whole, our demographic membership changes are not unique but nationwide and the ADA is proposing Dues restructuring that will make active life members go back to paying full dues and shortening the transition of new dentists from zero dues to full dues from 4 years to 2 years. The consensus in the room at the conference was not enthusiastic for the proposal. The ADA HOD Will be voting on this proposal in September at the ADA Annual Session.
Vice President's report - Dr. Luciano Ghisalberti
Dr. Luciano Ghisalberti reported on the last two State Board of Dentistry public session meetings. At the July 10th State Board meeting, Dr. Elizabeth Clemente was nominated for President of the State Board and Dr. Steven Goldstein was nominated for Vice President. Twenty credits are allowed for approved courses for two years. Tele-media licenses are required on the medical side. In subscribing opioids, it was suggested to consider other choices.

At the August 7th elections, Dr. Elizabeth Clemente was elected President of the State Board of Dentistry and Dr. Steven Goldstein was elected as Vice President. Incident reports should be signed by doctors and also that dentists cannot write for themselves.

Student's Report - Ms. Alisha Matreja
Ms. Matreja reported that there are a number of students that are interested in coming to component meetings. Lists have been sent out to the components and she is waiting for the responses from the components. Membership money has been allocated in case the designated amount of money for student attendance at components goes over the allotted amount.

Development - Ms. Maureen Barlow
The dates for the year 2020 have been established. The Committee of Education is acting on ideas. The EBAs are interested in sponsoring any regular programs at NJDA. The use of outside vendors or sponsors should only increase NJDA revenue and engagement. Dr. Paul Lawyer added that Colgate has agreed to sponsor six components for a course. It's first come, first serve so he urged components to fill out the form and get a signed contract.
Wellness Program - Colgate would like to host an oral care program at its facility, supplying food and location. We will handle the marketing.
As we will not have an Annual Session expo in 2020, we will hold a Dental Market Place on May 15, 2020 with 26 vendors. The concept is to host a half day conference with 100 attendees for 4 CE credits. This will be held at the Sheraton Hotel, Raritan Center in Edison. The purchase of the vendors table is covered with the cost of the program. Attendees will get $75.00 back and a great amount of facetime with the vendors. In September, we will review all the applications. Cost of a table is $1200.00
OLD BUSINESS
Renovation
Dr. Mark Vitale gave an update on the renovation. The parking lot has been paved, the entrance platform has been demolished and replaced with a new handicap ramp, walls have been demolished and sheet rock is up and painted, ceilings are replaced and raised in some rooms. No paneling; looking good. The original ladies bathroom and the new handicapped bathroom have been tiled and painted, waiting for toilets and sink so that the original men's room can be demolished and updated. The Library is roomier , the back meeting room is huge, the kitchen walls have been demolished and reconfigured. The furniture and AV equipment have to be ordered. The water conditioning system cannot be moved but has been closed off as has the gas meter off of the back conference room. The Board room capacity is 56, the Library capacity is 25 and the backroom capacity is around 40.
150th Celebration
Dr. Rossi listed the events for 150th anniversary celebration.
The first event will be the ribbon cutting on January 15th with breakfast prior to the Board of Trustees meeting.
The marketplace will be held in May.
June 7th will be the President's Dinner Dance which will take place on a yacht on the Hudson, There will be a shore event on July 23-24, 2020.
On October 25, 2020, the actual date of our 150th anniversary, we will have an open house with food and prizes.
Capital Campaign
Dr. Rossi thanked all the Trustees; we had 100% participation. The participation from Past Presidents has been great also. We have had some responses from delegates. Committee members will be going to the component officer visitations during the year. Arthur Meisel informed the Board that the amount currently committed is approximately $220,000. The Committee Chairman, Dr. Sid Whitman, has been doing an outstanding job.

Dental Lifeline Network
Dr. Mark Vitale once again thanked NJDA and the components for their support of DLN last year and requested that the NJDA contribution of $2500 be placed in the budget as a line item. He also asked that the components repeat their contribution from last year. This has allowed the Donated Dental Service to increase its administrative personnel to handle the backup of patients seeking aid. It was agreed that $2000.00 will be added to the Budget as a line item for this year. Dr. Vitale also reported that the State Government has placed $170,000. in the budget for the Dental Lifeline Network. This amount is earmarked for DNL but the organization has to show there is financial and member support. It is still in need of more volunteers. When NJDA speaks to the legislators and they ask what are the dentists in NJ doing for the public, we can always refer to our work with DLN and GKAS. DLN has incorporated aid to veterans also.
NEW BUSINESS
The composition of the Finance and Investment Committee has been sized down. It had considered to have four year terms for four Board members. For simplicity and continuity, Dr. Ross proposed returning to a composition that would be similar to the original composition of the committee but to include the Chairperson of the Committee of New Dentists. A motion was made, seconded and ADOPTED by the Board (Vote #1 BT-19-8-10) to approve the composition of the Finance and Investment Committee as listed below. The motion was passed with four abstentions.
COMPOSITION: Committee on Finance and Investments -
The Committee on Finance and Investments will consist of two (2) members appointed by the President, one Trustee and one who may or may not be a member of the Board of Trustees, the President-Elect, the Vice President, the Treasurer who serves as Chair of the Committee on Finance and Investments, the Secretary, the Chair of the New Dentist Committee and the Executive Director and Business Manager shall be a member ex-officio without the right to vote.

GOOD AND WELFARE
Dr. Daniel Krantz updated the board on Dr. Walter Chinoy. He mentioned that he and Drs. Roshong and Krulewicz have helped in closing his office and selling equipment. Mrs. Krantz has been handling the billing and receipts for the Chinoys. Dr. Chinoy has improved since his his stroke in June 2018. He is able to get up from a chair, walk with either a walker or cane. His left side is still compromised. He has some movement in his leg but very little movement with his arm. He is very much looking forward to being the first to use our new handicapped ramp and to cut the ribbon at the 150th Anniversary in January.
NEXT MEETING SEPTEMBER 25, 2019
Respectfully Submitted,
Amit Vora, DDS
Highlights from the October 2019 Meeting