Come hear the stories behind the legislative and legal battles won on your behalf by NJDA this year from the dedicated officers. This annual event is an opportunity to meet the NJDA Directors and General Counsel and to witness first hand their dedication to our members. You will never ask the question, "What is organized dentistry doing for me?" after this evening. It will provide you with the opportunity to learn how to use NJDA's vast resources to get the most of your membership. In addition, a special presentation to our deserving New Life Members will be featured. Life Members have been members for 30 consecutive years, or 40 years total. Tonight we honor our members who have reached this milestone in their careers, and acknowledge their contributions.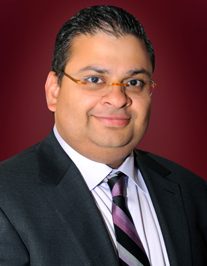 A lot has happened at MCDS since I last wrote my message. We started out last month with an amazing all day lecture by Dr. Dennis Tarnow. We had approximately 200 people attending the meeting! It was very informative and I hope that you were able to take a few pearls home and use them in your practice. It was offered at a greatly reduced rate for our members as a way for our board to say thanks for your membership and support. Our last general meeting had Dr. Shankar Iyer share his wisdom on how recent advances have influenced the practice of implant dentistry. He was also the recipient of the prestigious Sy Symanski award which is which was given by our own Cavan Brunsden.As I sit to write down this message, close to Thanksgiving, Iím thinking about all the things that Iím thankful for. Of course, family and friends come at the top of the list but Iím also thankful that I got involved in organized dentistry. It has really helped me grow as an individual and given me the chance to meet a lot of wonderful people. Iím also thankful for you the members of MCDS who are keeping this a very vibrant society and for making it one of the best components of NJDA!!Our next general meeting is in January which is traditionally officers night. This year it is indeed special that our very own Mark Vitale who is the President of NJDA will be there in attendance along with Mitchell Weiner, the Treasurer. We will also honor our life members. In order to achieve the status of life member an individual has to have shown a long commitment to organized dentistry and selfless dedication to the profession. I hope that you will join me in welcoming our officers and also honoring the life members for this achievement.As we get into the full swing of the holiday season, the arrival of which is confirmed by Christmas songs that we hear in the malls and on the radio stations, please take the time to reflect upon what you have achieved this past year and set some goals for next year. In the words of journalist Dave Barry, ďOnce again, we come to the Holiday Season, a deeply religious time that each of us observes, in his own way, by going to the mall of his choiceĒ I want to wish all the members a Merry Christmas, a very happy holiday season and best wishes for a happy and healthy 2018.

Attendance: Drs. Amit Vora, Genevieve Fernandes, Sunny Satwah, Mario Fiorentini, Antoinette Tauk, Devang Modi, Mitchell Weiner, Ira Rosen, Daniel Krantz, Richard Kahn, Robert Silverstein, Nicholas Diaz, Robert Ashmen, Deborah Brown, Mark Schambra, Steven Susskind, Alyssa Bernstein, Sandy Goldstein, Nainesh Desai and Stephanie Dowling.
Acceptance of 10/10/17 Minutes—vote unanimous
President's Report – Dr. Amit Vora
The NJDA Leadership Meeting that was held at Top Golf in Edison on November 1st was a huge success. It was nice to meet component leaders from other counties.
Treasurer's Report – Dr. Mario Fiorentini
See full report on page 3
Editor's Report—Dr. Robert Silverstein
Subsequent to our website being hacked, I decided to use a third party named "Formstack" to process our forms (Life Member Bio Questionnaire, Newsletter and Email Registration forms, any future course surveys). This costs about $35/month. I was forced to get rid of all of the scripts that could have been the source of the hack, so the Search function no longer works on our site. I am still investigating a workaround.
Educational Coordinator's Report—Dr. Genevieve Fernandes
On November 21st we will have Dr. Shankar Iyer speak at our general membership meeting at Pines Manor, Edison, NJ. The topic will be: Impact of Biological and Technological Advances in Implant Dentistry. We are looking forward to another great turnout at this meeting. I have arranged for a few changes in our dinner menu to make it more in line with the upcoming holidays.
ADA Delegate's Report—Dr. Daniel Krantz
Joseph Crowley is our new President. Jeff Cole from our 4th district in Delaware is our new President Elect. Richard Huot is our new 2nd Vice President. George Shepley from Maryland is our new 4th district trustee. There will be no dues increase this year. The House of Delegates approved a resolution to approve a "Specialty Commission." There will be more discussion about this at the Board of Trustee's meeting. Future ADA meetings: 2018 Oct. 18-Oct. 2 Honolulu; 2019 Sept. 5-Sep. 8 San Francisco; 2020 Oct. 15-Oct. 18 Orlando
NJDA Council Reports:
Annual Session—Dr. Nainesh Desai
2018 Garden State Dental Conference and Expo will be on Thursday May 17 and Friday May 18 at the Newark Marriott. Exhibit floor and continuing education courses will kick off at 3 pm on Thursday and run through all of Friday. Preparations are now in full swing. Most of the speaker line up is complete and registration for the meeting will open on January 1. CE courses will continue Saturday May 19th. Many exciting changes are happening at this year's meeting. We have added an Implant Education and Exposure area to our exhibit floor and we are hoping that this will be a success. Attendees will learn and benefit from a 45 minute presentation from each of the sponsoring implant exhibitors. Continuing education courses will cover a wide range of topics from clinical dentistry to practice management. New Dentist Conference Track has been added and is scheduled for Friday and Saturday. This track is for dentists 2-10 years out of dental school & features package pricing. International speaker/Guru, Marvelless Mark has been engaged to be at this conference and will be available to everyone who registers for the conference. He will bring additional energy into the conference. This would be worked into the lunch time session and will take place in an enclosed room. A course on Drug Free Prescription Drug Monitoring Program will be presented on Saturday May 19 followed by the popular Legislative Town Hall Luncheon. Saturday will end with the House of Delegates meeting in the afternoon. For the members of our dental society, this marks an opportune time to cheer and support, particularly, the efforts of the current President of NJDA Dr. Mark Vitale, (a past President and an active board member of MCDS) and its Treasurer, Dr. Mitch Weiner (a past President and an active board member of MCDS). The next council meeting will be held at NJDA on January 11, 2018.
Dental Benefits—Dr. Devang Modi, Dr. Antoinette Tauk
The Council on Dental Benefits met on 11/8/17. Mr. Jim Garnett who was the NJDA's Membership Director has resigned from his position. Lorraine Sedor who was Communications Director has also resigned from her position of ten years.
Art Meisel has filed a lawsuit against Aetna on behalf of five member dentists. Four out of the five dentists were participating providers with Aetna. Aetna has been very aggressive in taking monies that they claim are owed to them from other patient's claims. If this happens to you, Mr. Meisel must contacted. It is very important that your staff document information obtained from the carrier. All telephone conversations are recorded. In all of these cases involved in the lawsuit, treatment was rendered to the patient based on eligibility and Aetna later stated that the individuals were not covered. Aetna is not producing the phone records. There is a "COB scenarios and the amount of monies that can be collected from the patients" document on our web page. Everyone should be on ADA claim form 2012 not 2007. This is a legal and binding contract. All dentists should make certain it is filled out properly. It is very important that all dentists have a current signed authorization from the patient for section 36. There is a consent form on the NJDA website for members. For doctors that signed high reimbursement contracts two years ago with Cigna, please note that the contracts expire January, 2018 and your fee schedule may decrease. Effective December 1, 2017 if you are a participating provider with United Healthcare you are all now in network with Guardian's DentalGuard Preferred Select Network. You will be listed in their directory. If you already participate in with both networks you will continue to be reimbursed under the terms and fee schedule of your participating dentist agreement with Guardian.
Membership—Dr. Genevieve Fernandes, Dr. Nima Mir-Madjlessi.
The Council met on Monday November 13th at NJDA headquarters. Details will follow in our next newsletter.
New Dentists—Dr. Nicholas Diaz
A meeting was held on 10/26/17 and the following items were discussed
• Statistics given.
• New Dentist is 2-10 years after graduation, does not include residents.
• 60% of New Dentist in NJ part of organized dentistry
• 58% of New Dentist in Middlesex County are involved in organized dentistry
• Central best county with 73%, worst Passaic with 50%
• ADA Meeting held in Georgia
• Attendance was reported as low across all areas, possibly due to next year's meeting in Hawaii
• Discussed New Dentist Committee Reps to give report as needed at component meetings
• 2018 Annual Session
• Feature a New Dentist Track and is scheduled for Friday & Saturday May 18 & 19, 2018.
• The track is for dentists 2-10 years out of dental school & features package pricing.
• The committee discussed inviting surrounding states including Maryland, Pennsylvania, New York and Delaware.
• The committee was all in favor of the track having their own branding for marketing pieces.
• Communication Ideas and Member Benefit Possibilities
• The Committee discussed the best ways to communicate is through Social Media, creating an NJDA New Dentist Facebook Group.
• Dr. Mark Vitale suggested having a joint meeting once a year with the Council on Membership and the Committee on New Dentist.
• Suggested having discounts for new dentists from component meeting sponsors.
• Would like to highlight more of the benefits offered to new dentists
• NJDA and ADA governance were also requested to help educate new dentist members understand and value the NJDA and ADA policies and procedures and why they are important
• New Dentist Networking Events
• The Committee would like to hold 3 annual social events across the state. The first event is scheduled for November 9th from 7-9pm at Barcade in Jersey City.
• The second event will be held at the Atco Brewery in Atco, NJ. This event will be scheduled for a Wednesday night in February, more details to follow.
• Third event, the Committee was in favor of having it in April possibly in Princeton or Top Golf and to invite new dentists with their spouse.
• Future Meeting Date- 12/5/17 via conference call
Peer Review—Dr. Steven Susskind
As of today, there has been no activity for Peer Review since the last monthly meeting.
Committee Reports:
Hospitality—Dr. Genevieve Fernandes
Monthly email blasts and calls are being done to inform our members of holidays and upcoming CE events. Facebook updates are being done by Dr. Deborah Brown.
Budget and Finance—Dr. Ira Rosen
The budget committee completed the proposed MCDS budget for calendar year 2018. It was distributed to the MCDS Executive Board in October via our Google Group and unanimously approved. Then it was presented to the membership for review and discussion at the October General Membership meeting. A copy of the budget was published in the November newsletter and it will be voted upon at our November General Membership meeting.
Corporate Sponsorship—Dr. Ira Rosen
At the November General Membership meeting, all four of our gold sponsors will be in attendance– ZimmerBiomet, Provident Bank, Techspedient and Zeiss Meditec. In addition, one of our bronze sponsors will be joining us for the first time this year– Acquadent Dental Laboratory. Please join me in welcoming our sponsors and be sure to visit them and view their products.
MCDS Study Club—Dr. Nima Mir-Madjlessi, Dr. Genevieve Fernandes
On November 29th, 2017 we will have a round table discussion, where members will bring up cases or any other challenges that they want to discuss. This will be an opportunity to learn from each other's experience. The study club meeting will be held at the NJDA Building. Please arrive by 6:30pm and the presentation will be from 7:00-9:00pm. Dinner and soft drinks will be served. We are looking for increased participation from our members so we all can have a better educational experience. The registration forms will be found on the MCDS website and Facebook page.
Respectfully Submitted, Dr. Antoinette Tauk, Secretary
9/30/17
10/31/17
10/31/16

Checking (Provident)

$147,563.01
$122,642.88
$126,852.72

Savings (Provident)

$20,032.42
$20,034.12
$20,014.47

Paypal

$13,215.38
$14,425.82
$7,540.57

Total

$180,810.81
$157,102.82
$154,407.76

9/30/17 through 10/31/17

P & L Statement Checking Account

INCOME

Cont. Edu.
$1,525.00
Corporate Sponsor - C.E
$2,700.00
Dues
$3,283.54
TOAL INCOME
$7,508.54

EXPENSES

Executive Secretary
$1,122.00
Telephone
$143.74
Lecturer Fees
$16,500.00
Dinner Meetings
$13,837.68
MCDS Study Club
$199.38
Office Supplies
$288.46
Name Badges
$209.58
Plaques
$127.83
TOTAL EXPENSES
$32,428.67
Overall Total
$(24,920.13)

P & L Statement Savings

INCOME

INTEREST
$1.70
TOTAL INCOME
$1.70
OVERALL TOTAL
$1.70

P & L Statement PayPal

Cont. Edu
$1,210.44
TOTAL INCOME
$1,210.44
EXPENSES
0.00
OVERALL TOTAL
$1,210.44
General Membership Meeting Business
The 2018 Proposed Budget was unanimously approved by the General Membership.
General Membership Meeting Business
The following slate of officers for 2017-18 was presented:
President-Elect: Dr. Sanjeev Satwah
Vice-President: Dr. Antoinette Tauk
Treasurer: Dr. Mario Fiorentini
Secretary: Dr. Deborah Brown
Dr. Genevieve Fernandes will automatically become President.
There were no nominations from the floor and nominations were closed. The slate will be voted on at the January 2018 meeting.
Highlights from the November 2017 Meeting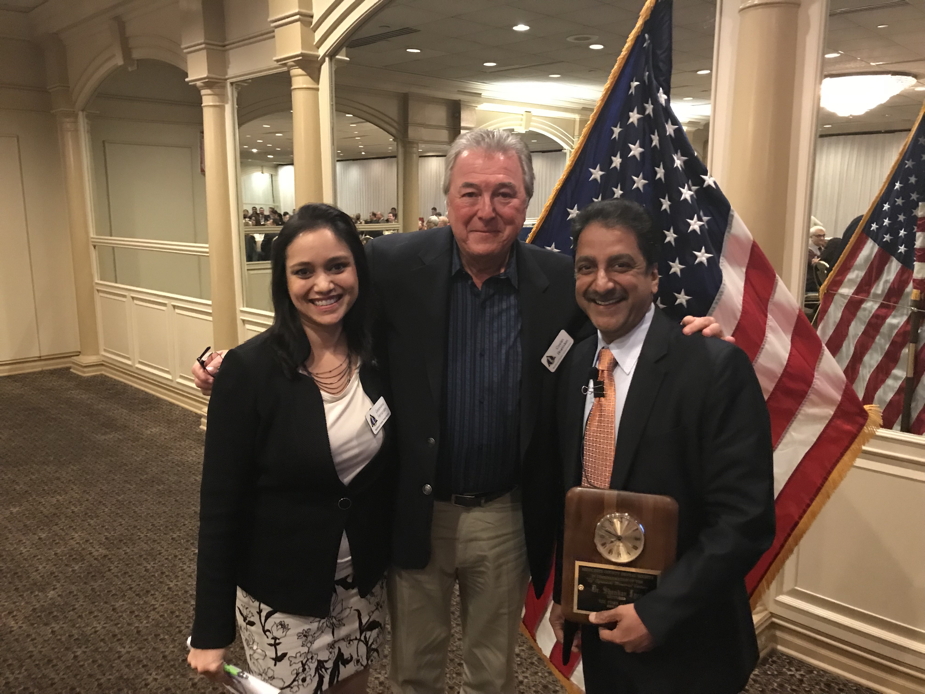 DENTAL OFFICE AVAILABLE TO SUBLET
Modern, high end office located in a professional building in North Brunswick available to sublet part time.
Great opportunity for a new dentist startup, satellite office or specialist.

Please email inquiries to
dr.tauk@verizon.net.