Distinguished Life Members 2018
The following MCDS members are being honored for life membership this year: Dr. Ira B Bauman, Dr. Garry A Fox, Dr. Alan B Goldberg, Dr. Samuel J Gordon, Dr. Bruce I Greenberg, Dr. David M Hart, Dr. Sandra A Kilkuts, Dr. Michael A Kleiman, Dr. Richard A Kosofsky, Dr. Stuart A Mozlin, Dr. Leonard E Noud, Dr. Brian M Peters, Dr. James W Smith, Dr. Howard J Sorkin. They have shown a steadfast dedication to their profession and organized dentistry over their careers. They will be formally inducted as life members at this month's dinner meeting. Each new life member was asked to submit their biographical information and photos, and those who chose to do so are recognized below.
Alan B. Goldberg, DDS
Dr. Alan B. Goldberg was born in Staten Island, New York in 1952. He graduated from Hofstra University in 1974 with a B.A. in Biology, and then from Case Western Reserve University School of Dentistry in 1978 with a D.D.S. degree. Dr. Goldberg did his general practice residency at JFK Medical Center in Edison, NJ from 1978-1979. After Dr. Goldberg completed his residency he worked in a private practice as an associate for two years. He then became a partner in a small group practice, where he continued for 21 years. Following that, he became a solo practitioner for 13 years. Dr. Goldberg is currently practicing in Edison, NJ with his partner Dr. Yatin Khanna and is also an attending at JFK Medical Center. He has been a member of the AGD since 1985. He is a member of the Raritan Valley Study Group, and MCDS.
Dr. Goldberg lives in Metuchen, NJ with his wife Diane. They have three children: Elysa Brooke Goldberg J.D., Ph.D., Brian Joshua Goldberg, Jason Scott Goldberg. He loves spending time with the constant joy in his life, his grandson Samuel Alexander, who is 20 months old.
David Michael Hart, DDS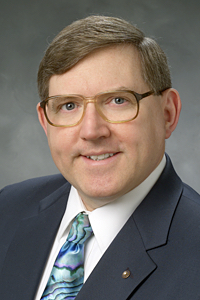 Dr. David. Michael Hart graduated from Franklin and Marshall College with a BA in Biology, then from Columbia University School of Dental Medicine with a DDS in 1980. After a General Practice Residency at Lutheran Medical Center, Brooklyn, NY, Dr. Hart started a dental practice in Edison, NJ, named Gentle Dental Care, LLC. He brought in three other dentists; 4 hygienists and 18 staff members. He recruited a dental laboratory to come into the building. They have a 3 dimensional Cone Beam X-ray, which is helpful with implants. Dr. Hart is a member of the AGD, and has achieved Fellow, Master, and the LLSR (Lifetime Learning and Service Recognition) twice. He attended the Rutgers Maxi Course on Dental implants, and has earned the Affiliate Associate Member of the American Academy of Implant Dentistry. He is a member of the ADA, NJDA, MCDS, AGD, AAID, and the Greater Westfield Area Study Club. He has been on staff at JFK Medical Center as an Attending in the Dental Clinic for 35 years, and offers many volunteer hours including mentoring students, to help the dental community. Dr Hart also volunteers with the Rotary Club, having been President twice, District Governor, and Foundation Chair. Dr Hart is married for 41 years and has two children, and two grandchildren. He is an Eagle Scout, his son is an Eagle Scout, and Dr Hart volunteers many hours to help the Boy Scouts. His hobbies include reading, snow skiing, bicycling, and volunteer activities.
Sandra A Kilkuts, DMD
Dr. Sandra A. Kilkuts was born in Toronto, Ontario, Canada in 1952. She graduated from Columbia University in 1975 with a B.S., and then from the University of Medicine and Dentistry of NJ in 1979 with a D.M.D degree. Dr. Kilkuts did her general practice residency at Newark Beth Israel Medical Center in Newark, NJ and graduated in 1980. After graduation Dr. Kilkuts worked with her family dentist in North Brunswick, NJ until 1983 when she opened her own practice in New Brunswick, NJ. She was on staff at Newark Beth Israel Medical Center from 1980 to 1992. Dr. Kilkuts served in the U.S. Army National Guard from 1978 to 2002.
During her years of practice Dr. Kilkut was a NJ State Board of Dentistry member, NJ AGD President, Chair on the AGD Council on Dental Education, and AGD Foundation President. She also had many dental memberships including AGD, ADI, ACD, AAFS, ADA, NJDA, and MCDS. Dr. Kilkuts currently lives is Tucson, AZ.
Leonard E. Noud, DMD
Dr. Leonard E. Noud was born in Yonkers, New York in 1952. He graduated from Villanova University in 1974 with a B.S. in biology, and then from Fairleigh Dickinson Dental School in 1978 with a D.M.D. degree. After he graduated he worked for three different dentists before he opened his own practice in November 1978 in Avenel, NJ. Dr. Noud is retired and living in Deerfield Beach, Florida with his wife Tracey A. Noud. He is currently the secretary for the Gold Coast Academy of General Dentistry.
Dr. Leonard E. Noud and his wife Tracey A. Noud have three children: Kristen Noud, Jennifer Noud, and Leonard Patrick Noud. Kristen Noud graduated from Florida State Medical School and is in a residency programs in Fort Myers, Florida. Jennifer Noud graduated from Nova Southeastern Shepard Broad School of Law and practices in Ft. Lauderdale, Florida. Leonard P. Noud graduated from the University of North Florida and is employed by Lynn University in their IT department.
Brian M. Peters, DMD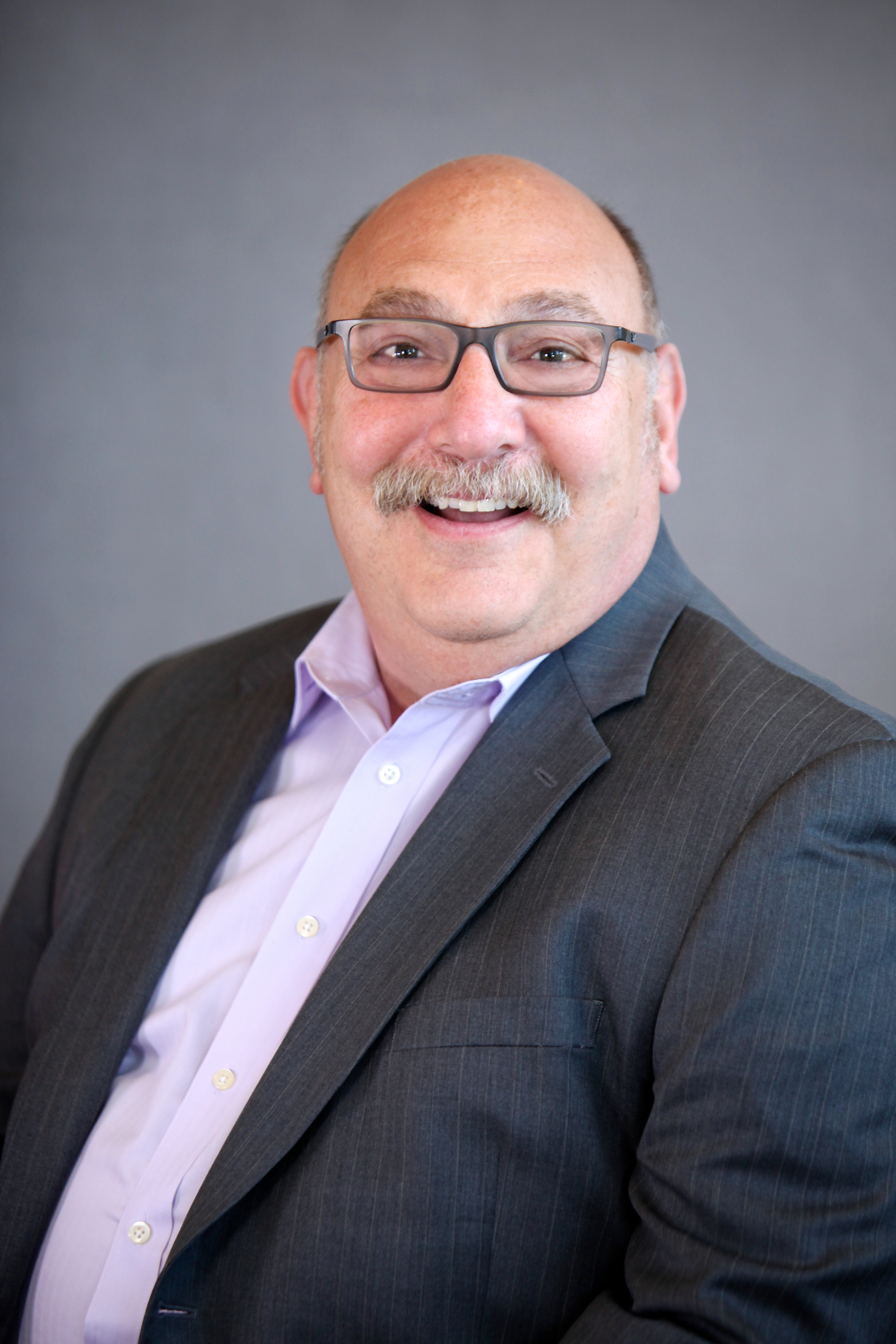 Dr. Brian M. Peters was born in New York City in 1952. He graduated from Fairleigh Dickinson University in Madison, NJ in 1970 with a B.S. in Biology, and then from West Virginia University with an M.S. in Biochemistry. In 1982 he graduated from UMDNJ with a D.M.D. degree. After he graduated Dr. Peters worked in a practice on Ferry St. in Newark, NJ, followed by NU- Dimensions Dental Center in Woodbridge and Union. Dr. Peters opened his first practice in Edison, NJ in 1986 followed by the opening of his second location in Marlboro, NJ in 1993. He is actively practicing at both the Edison and Marlboro locations. He is a member of MCDS, NJDA, ADA, and ADG.
Dr. Brian M. Peters lives in Morganville, NJ with his wife Denise. They have two children, their son Michael and his wife Erin and their son Jefferey, all are attorneys. Dr. Peters enjoys spending time with his grandchildren Jack and Max who are bundles of joy.
James W Smith Jr., DDS
Dr. James Smith was born in the Bronx, NY, in 1952. He graduated from Rutgers College in 1971 with a B.S. in Biological Sciences. He served in the National Guard from 1970-67.
Dr. Smith received his DDS from Georgetown University in 1979. He then attended RWJ for his General Practice Residency. After completion of the residency, he became an associate of Dr. Joseph Wittenberg, and practiced with him from 1980-90. He subsequently opened his own practice in Edison in 1983 and he continues to practice there.
In addition to his tripartite membership, Dr. Smith is a member of the Central Jersey Dental Arts Study Club (1987-present).
He resides in Whitehouse Station. His children are Shannon, James III, Ryan and Thomas.
Howard Sorkin, DMD
Dr. Howard Sorkin was born in Chicago, Illinois in 1952. He graduated from Tufts University in 1974 with a B.S.E. in Computer Sciences, and then from Tufts Dental School in 1977 with a D.M.D. degree. He joined Drs. Vic Abramowitz and Joel Leizer in private practice in 1978, and he presently practices with Dr. Leizer and Dr. Mark Heiberger.
Dr. Sorkin volunteers at the American Cancer Society at their annual Wine and Roses event. He is on the Board of the East Brunswick Library Foundation, and the Wilf Campus in Somerset. He is active in fundraising for the LungEVITY Foundation for lung cancer research.
Dr. Sorkin lives in East Brunswick with his wife Barbara. The have three children: Lauren (husband Marvin), Jordan (wife Meredith) and Allison. He loves being a grandparent to his four grandchildren: Samara Maya Yeo, Bryn Everly Sorkin, Seraphina Liquan Yeo, and Leighton Olivia Sorkin.