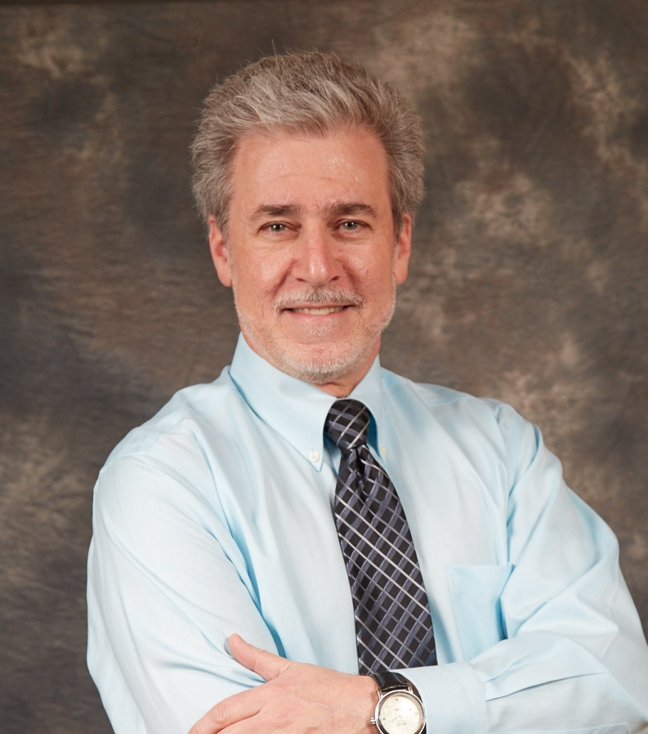 Dr. Rosenfeld is a graduate of Cornell University and Northwestern University Dental School. He served a one year General Practice Residency, and a second year as Chief Resident, at Long Island Jewish Medical Center. He is a "wet-fingered" general dentist who has practiced in Westwood, New Jersey since 1993. He has advanced training in Esthetic dentistry and has served as a mentor at the Nash Institute in Charlotte, North Carolina. Dr. Rosenfeld is a member of the American Dental Association, the American Academy of Cosmetic Dentistry and their component societies, and several dental study clubs. He has had numerous articles published in Dentistry Today, Inside Dentistry, Dental Economics, Oral Health, Dentaltown, and Dental Products Report. He serves as an assistant attending in the Department of Dentistry at Hackensack University Medical Center. Dr. Rosenfeld has a "key opinion leader" relationship with several dental manufacturers and he has lectured on various subjects in restorative dentistry. He was inducted as a Fellow of the International Academy of Dental Facial Esthetics.
This lecture will discuss: • Pros & Cons of Posterior Composites •Issues with Posterior Composites – Why don't we all use them? •Summary of Current Materials •Review of Adhesion •Summary of Current Adhesives •Solving Problems Associated with the Use of Posterior Composites •Achieving Perfect Contacts and Contours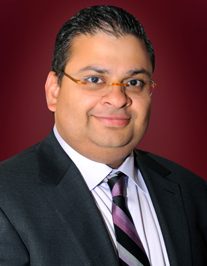 With a couple of storms under our belt already, 2018 has started with a bang!! We almost had to cancel our last general meeting because of one. I'm glad we didn't have to because it was a great evening for celebrating our life members, who have shown dedication to the profession and organized dentistry. I want to thank them for their years of support.
We also had the pleasure of hearing from our NJDA leaders about the "State of Dentistry" and about what is on the horizon legislatively. Our own Dr. Mark Vitale, who is the current NJDA President, reviewed the challenges we face in trying to get new members, what their reasons are to join organized dentistry, and what we leaders can—and should—do to welcome them. Dr. Alan Rothstein reviewed the various benefits that are available to members only and why using those would more than make up for the annual dues. So in case you know a non-member, please ask them to join. Art Meisel updated us on a couple of lawsuits in progress which could significantly impact our profession.
Our next meeting on Feb 20 will be a lecture on Posterior Composites by Dr. Rob Rosenfeld. We will learn in depth about this topic and how to achieve excellence in using them. The MCDS Study Club will meet Feb 21, 2018 where Dr. Gabriel Ruiz will talk about Prosthetic Driven Implant treatment planning for long term success. This is a FREE lecture provided as a member benefit to MCDS members. The registration form is in this newsletter. As a reminder, please update us with your email address so we can email you the newsletter and save some trees. More importantly, we can send last minute messages to everyone in case of meeting cancellations or venue changes.
We also selected our slate of officers for MCDS and NJDA. When I look at the list I am truly amazed at the diversity not only of ethnicity but also of age. There are many senior members who act as mentors for the younger ones. To me, this is an example of how an organization works and I am proud to be a part of it. As we look forward to rising temperatures and shedding extra layers of clothing, in anticipation of spring and nothing else, I am reminded of a saying I once read, "If we had no winter, the spring would not be so pleasant. If we did not sometimes taste adversity, prosperity would not be so welcome."
I will see you next month.

Attendance: Drs. Amit Vora, Sunny Satwah, Mario Fiorentini, Antoinette Tauk, Devang Modi, Ira Rosen, Robert Silverstein, Constantine Simos, Nicholas Diaz, Robert Ashmen, Deborah Brown, Steven Susskind, Anil Ardeshna, Christopher Fiorentini and Stephanie Dowling,
Acceptance of 11/14/17 Minutes—vote unanimous
Treasurer's Report – Dr. Mario Fiorentini
See full report on page 3
Educational Coordinator's Report—Dr. Genevieve Fernandes
On Tuesday, January 16th, starting at 6:30 PM come hear the stories behind the legislative and legal battles won on your behalf by NJDA. At this annual event you will have an opportunity to meet our NJDA President Dr. Mark Vitale, Mr. Art Meisel, Mr. Jim Schulz and other prominent NJDA staff. You will get to witness first hand their dedication to our members and will be able to answer the question, "What is organized Dentistry doing for me?" It will provide you with the opportunity to learn how to use NJDA's vast resources to get the most of your NJDA membership. In addition, a special presentation to our deserving life members will be featured. Life Members have been members for 30 consecutive years, or 40 years total. At this evening we will honor our members who have reached this milestone in their careers, and acknowledge their contributions. The following MCDS members have achieved life membership this year:
Dr. Ira B. Bauman
Dr. Garry A. Fox
Dr. Alan B. Goldberg
Dr. Samuel J. Gordon
Dr. Bruce I. Greenberg
Dr. David M Hart
Dr. Sandra A. Kilkuts
Dr. Michael A. Kleiman
Dr. Richard A. Kosofsky
Dr. Howard J. Sorkin
Dr. Stuart A. Mozlin
Dr. Leonard E. Noud
Dr. Brian M. Peters
Dr. James W. Smith
These life members have shown a steadfast dedication to their profession and organized dentistry over the course of their careers.
NJDA Council Reports:
Annual Session—Dr. Nainesh Desai
Registration for the annual session is now open.
Dental Benefits—Dr. Devang Modi, Dr. Antoinette Tauk
The next Council on Dental Benefits meeting will be held on 2/7/18.
Membership—Dr. Genevieve Fernandes, Dr. Nima Mir-Madjlessi.
The Council met on Monday November 13th at NJDA headquarters. Details will follow in our next newsletter.
The last membership council meeting was held on November 13,2017.
Dr. Handsman reported that at this time the membership numbers are down approximately 4% from last year. NJDA staff will send components updated non-renewal lists with talking points for a last chance effort to retain these members.
Dr. Handsman updated the Council on the recent NJDA Leadership Conference. As a reminder, each component needs to choose its Champion of Action as follow-up.
Dr. Handsman requested the Council take on a project that all members be personally called as a thank you for being a member and to see if there is anything additional they would like from NJDA. This endeavor will be coordinated through the Council and implemented by our component representatives.
Half Year Dues Campaign- This year's campaign gained 29 new members. NJDA staff will send each component their respective list to follow-up before the 2018 dues bill goes out. NJDA staff will track these new members in 2018.
Quarter Year Dues Campaign-To date 39 new members have joined during this campaign. NJDA staff will follow-up before they receive a 2018 dues bill and track payment for 2018. (to be completed by 12/8/17)
2018 Dues Billing-The Council approved the draft of the renewal letter. (final version attached). Discussion of adding cost saving to the letter was discussed as well. The NJDA House of Delegates approved a $25 increase on membership dues making the active dues rate $625 for 2018. The target date for 2018 invoices to be mailed is 12/8/17.
ADA Strategic Promotional Incentive (SPI) - The ADA approved this incentive for 2018 which is a 50% dues reduction of the active member dues rate. The state & local components approved this discount several years ago. All non-members are eligible as long as they never took advantage of this offer in the past. Components will receive their targeted lists in January 2018.
Waiver Letter Segments-The Council reviewed these segments that were created by a waiver sub-committee, NJDA staff will begin to utilize and track in 2018.
Component Anniversary Years & Certificates-The council approved recognizing membership in five year increments. NJDA Staff will work with components to identify timing and ways to honor these anniversaries.
New Dentist Committee Update-Dr. Tom Sniscak reported that the Committee will be working on the best ways to communicate. He reported that the first social event at Barcade was a success. The next event is scheduled for February 28, 2018 at the Atco Brewery. He also reported on the New Dentist Track being featured at the NJDA Dental Conference & Expo in May. The conference is scheduled for May 17-19 2018 at the Newark Airport Marriott. The Council suggested having the New Dentist Committee component representatives host a component social event possibly before the regular component meeting.
Rutgers Faculty Update- Dr. Michele Schultz-Robins reported that she would like to have NJDA visit the school to host more lunch & learns with the students and faculty. She also would like to schedule a female golf outing.
Other ideas- Post video testimonials on website and possibly having one socially oriented non-CE component meeting per year.
The next meeting will be a conference call on Monday January 15, 2018.
New Dentists—Dr. Nicholas Diaz
1) 2018 Annual session.
New Dentist track May 18 and May 19. Registration open. More details of exact schedule. $300 for admission for track including hotel room
2) ADA Strategic Promotional Incentive.
50% dues reduction of the active members rate to any nonmember who joins and never took advantage of incentive in past.
3) New Dentist Net-working event
Atco Brewery on January 31st at 6:30pm. Registration is open.
Committee Reports:
Corporate Sponsorship—Dr. Ira Rosen
The January General Membership meeting is the NJDA Officers Night. At this meeting we will have 5 of the NJDA Endorsed Sponsors in attendance – Bank of America, Care Credit, Merchant Advocate, Delta Dental and Colgate. Please join me in welcoming our sponsors and be sure to visit them and view their products.
Dental Shadowing—Stephanie Dowling
Two students have called and requested to be placed in offices to shadow.
MCDS Study Club—Dr. Nima Mir-Madjlessi, Dr. Genevieve Fernandes
The following sessions have been scheduled for the MCDS Study Club:
Wednesday : 6:30-9:00pm @ the NJDA Building, North Brunswick,NJ
Feb 21, 2018: Dr. Gabriel Ruiz:Prosthetic Driven Implant treatment planning for long term success
March 21, 2018: Dr Cavan Brundsen: The Practice Success System* Dr. Brunsden recommends that members invite their teams to this presentation.
April 25, 2018: TBA
May 23, 2018: Dr. Glen Atlas: Intravenous Anesthesia in the Dental Operatory
I would like to remind everyone that this Study Club is a Membership Benefit. I look forward to seeing everyone.
Respectfully Submitted, Dr. Antoinette Tauk, Secretary
10/31/17
12/31/17
12/31/16

Checking (Provident)

$122,642.88
$97,543.38
$132,481.77

Savings (Provident)

$20,034.12
$20,037.47
$20,017.43

Paypal

$14,425.82
$14,377.27
$7,540.57

Total

$157,102.82
$131,958.12
$160,039.77

10/31/17 through 12/31/17

P & L Statement Checking Account

INCOME

Corporate Sponsor - C.E
$1,175.00
TOAL INCOME
$1,175.00

EXPENSES

Executive Secretary
$2,040.00
Telephone
$69.43
Lecturer Fees
$800.00
Dinner Meetings
$17,779.79
MCDS Study Club
$124.84
Office Supplies
$48.57
Name Badges
$102.22
Cont. Edu Refund
$25.50
Newsletter
$2,282.68
Cont. Ed Exp
$2,976.47
Accountant
$25.00
TOTAL EXPENSES
$26,274.50
Overall Total
$(25,099.50)

P & L Statement Savings

INCOME

INTEREST
$3.35
TOTAL INCOME
$3.35
OVERALL TOTAL
$3.35

P & L Statement PayPal

Cont. Ed Refund
$(48.55)
TOTAL
$(48.55)

OVERALL TOTAL
$(25,144.70
Highlights from the January 2018 Meeting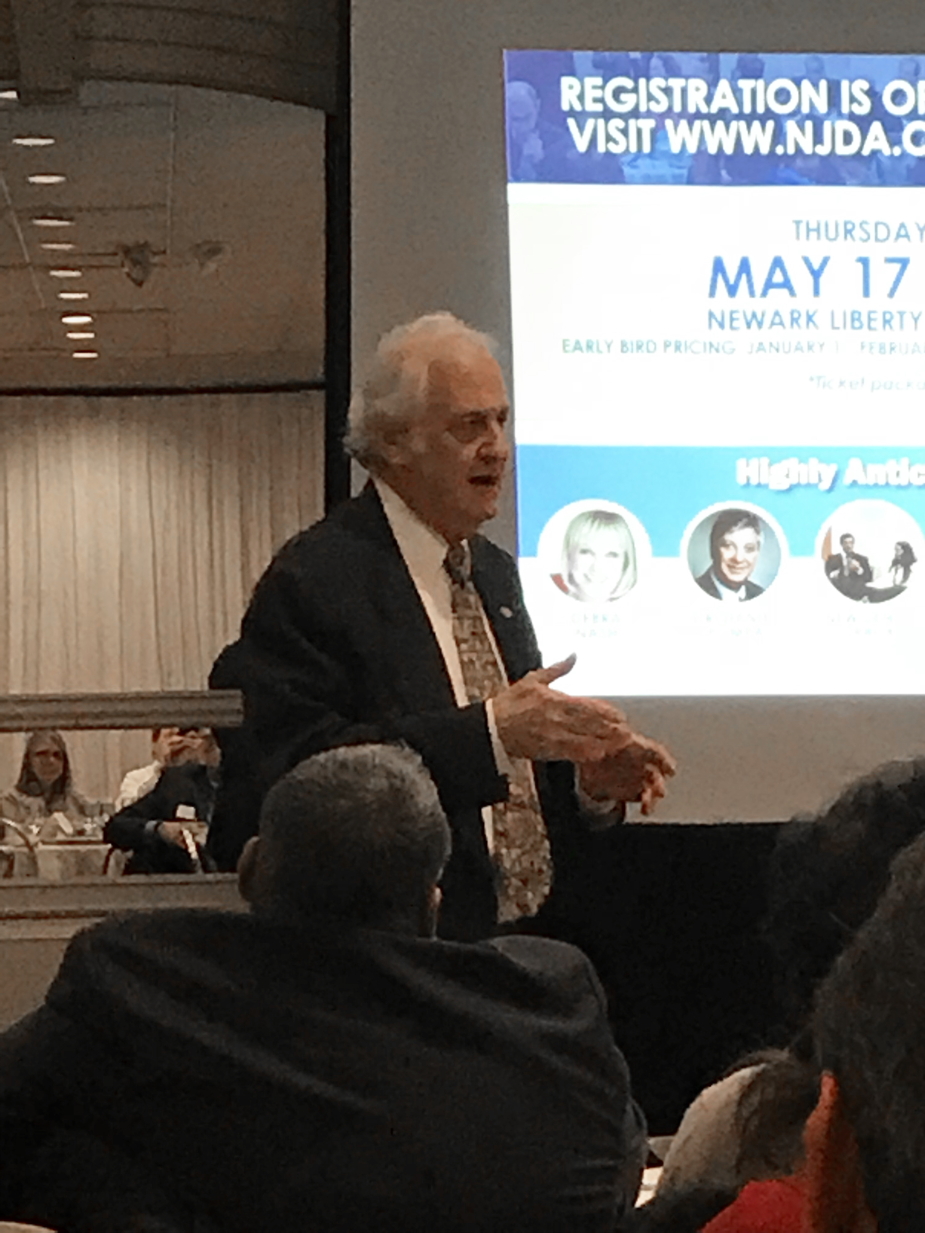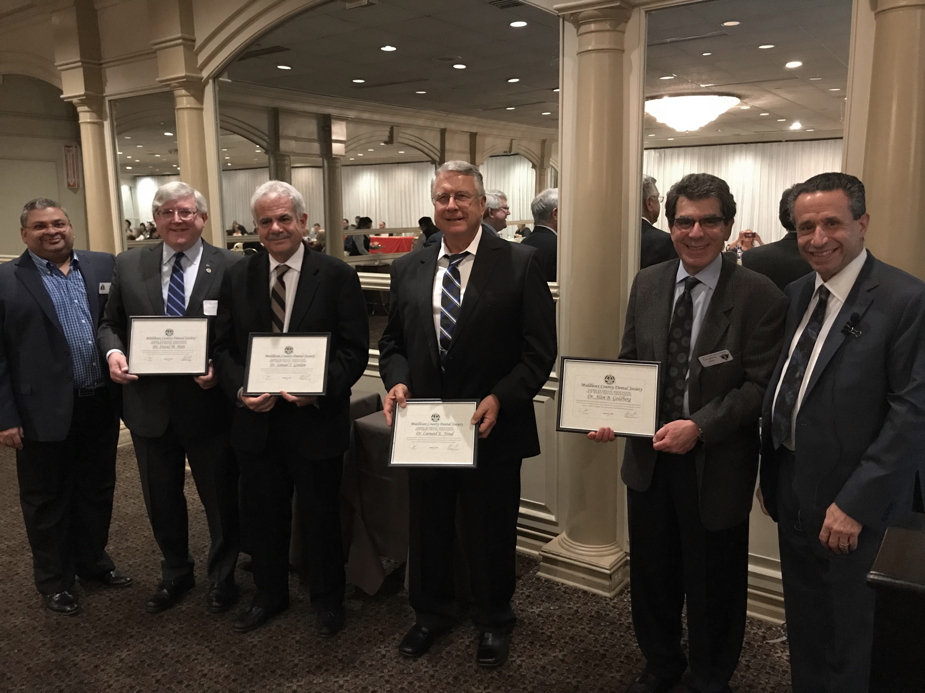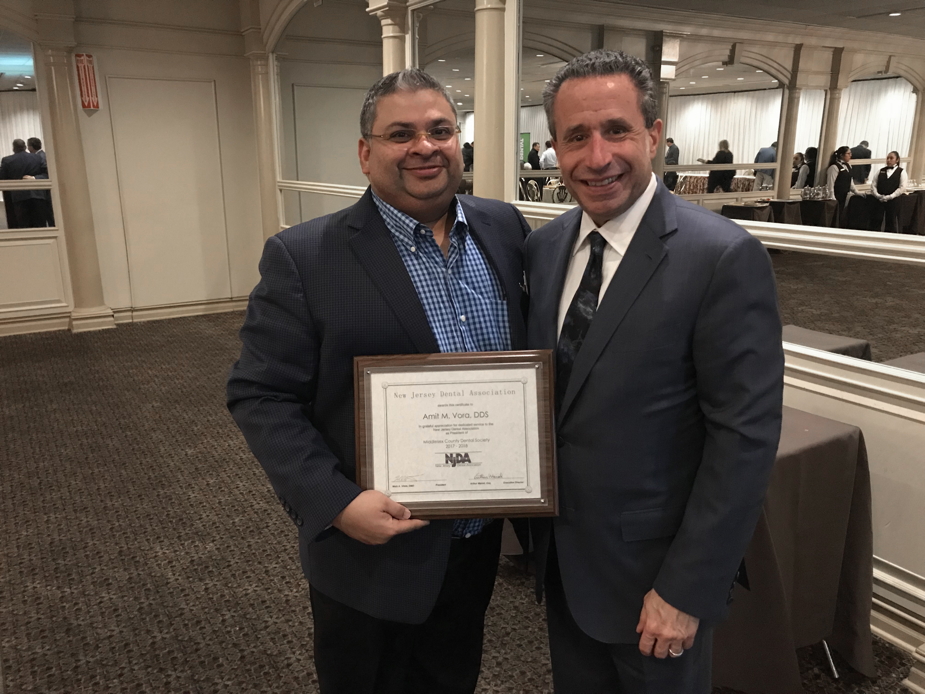 Insurance Claims Problems?
The Board would like to remind you that Claims Resolution Service is available through the NJDA to help you resolve any dental claim issue. Please contact Dr. Joan Monaco at 732-821-9400.
This service is provided free to you as a member benefit.
Like MCDS on Facebook!
Visit our Facebook page and like us!