Program:
Tuesday, October 17, 2017
Featured Speaker: Dr. Alexander Ross Kerr
"Cankers, Chancres and Cancers: A Cornucopia of Clinical Oral Medicine Cases"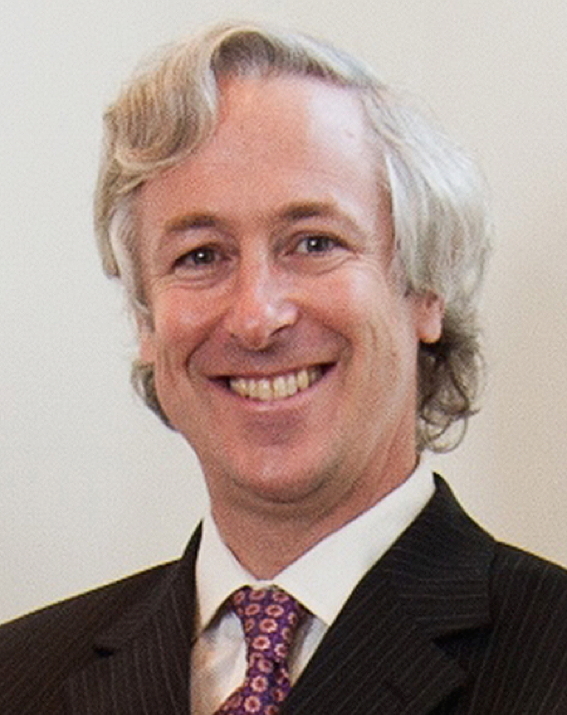 Dr. Ross Kerr received his DDS from McGill University in Montreal, Canada, and his MSD and certificate in Oral Medicine at the University of Washington. He is a Diplomate of the American Board of Oral Medicine and Clinical Professor in the Department of Oral & Maxillofacial Pathology, Radiology & Medicine at NY University College of Dentistry where he is the director of the Oral Mucosal Disease Service and an attending at the NYU Oral Cancer Center. He is the immediate past president of the American Academy of Oral Medicine and a steering committee member of the World Workshop on Oral Medicine. He is the chair of the Global Oral Cancer Forum, and he serves as a member of the Scientific Advisory Board for the Oral Cancer Foundation. He has lectured nationally and internationally on oral cancer, dry mouth, and other oral medicine related topics, and has contributed to the dental and medical literature.
Attendees will learn, through a series of clinical cases, how to diagnose and manage patients with a variety of oral mucosal diseases and disorders, ranging from common oral lesions, oral infections (including oral sexually transmitted diseases), oral cancer/potentially malignant oral disorders, dry mouth/xerostomia, and other topics of interest to oral healthcare providers.
•Define Peri-implant mucositis and Peri-Implantitis,
•Recognize the primary etiologies of Peri-Implantitis,
•Treatment plan non-surgical approaches for Implant Rescue,
•Treatment plan surgical approaches for Implant Rescue,
•Recognize the importance of implant maintenance.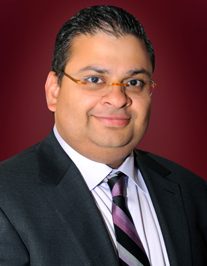 That was a great way to start our lecture series!! 110 dentist and guests took in an awesome lecture from Minal Sampat on "Dental Marketing Strategies that convert into Practice Profitability." Hopefully you got some pointers you can use in your practice. We acknowledged the new members who have joined MCDS including the dental residents from JFK Medical Center and Robert Wood Johnson University Hospital. Dr. Peter DeSciscio and Dr. Mitchell Weiner gave their NJDA Board of Trustees and informational reports. And finally, none of this would be possible without the support from our corporate sponsors. Dr. Ira Rosen has done an outstanding job securing sponsors for the entire year. There is great leadership at MCDS and it doesn't stop there. Dr. Mark Vitale (NJDA President) and Dr. Mitchell Weiner (NJDA- Treasurer) represent us very well at the state level..
At our next meeting Dr. Alexander Ross Kerr will talk about Cankers, Chancres and Cancers: A Cornucopia of Clinical Oral Medicine Cases. Data shows a nationwide increase in some of these lesions in people who don't seem to "fit the pattern". It will be good to get more information on this topic.
As I sit to write this message I can't help but think of the recent hurricanes and the disaster they left in their wake. I'm hoping that if you had any family or friends in those areas, they are alright. I had families in both states and thankfully they survived with minimal damage. The devastation has left many people in unfortunate situations including some fellow dentists. I suggest/request that members try and help the ongoing efforts at normalizing the affected areas in any way they can- financial or otherwise. In the words of Maya Angelou, "I have found that among its other benefits, giving liberates the soul of the giver."
Looking forward to seeing you again.
Attendance: Drs.Amit Vora, Genevieve Fernandes, Sajeev Satwah, Mario Fiorentini, Antoinette Tauk, Devang Modi, Peter DeSciscio, Mitchell Weiner, Ira Rosen, Daniel Krantz, Robert Silverstein, Maya Prabhu, Nima Mir-Madjlessi, Robert Ashmen, Nainesh Desai, Sandy Goldstein, Steven Susskind, and Anil Ardeshna.
Acceptance of 4/11/17 Minutes—vote unanimous
President's Report – Dr. Amit Vora
Welcome back to the BOT members. I hope everyone had a wonderful summer. Thank you to Devang for a wonderful job last year. I look forward to another exciting year. We have an additions to our BOT present today. Dr. Anil Ardeshna had expressed an interest in joining the board and we welcome him. He is an Orthodontist and the current Program Chair at Rutgers University Dental School. We also welcome Dr. Steven Susskind, MCDS's new chair of the Peer Review Board as Sandy Goldstein has become the state chairperson.
Treasurer's Report – Dr. Mario Fiorentini
See full report on page 3
Editor's Report—Dr. Robert Silverstein
For anyone on the Board looking for the flyer for the Dr. Dennis Tarnow course registration page on our web site, there is a pdf icon in the middle of the page that you can use to download it. Here's the direct link:
http://www.mcdsofnj.org/CourseRegForms/2017/Tarnow_Registration.pdf
NJDA Trustee's Report—Dr. Peter DeSciscio
There was a meeting held on 8/16/17. A presentation by Dr. Kathleen O'Loughlin, ADA, Executive Director and Mr. Craig Busey, ADA, General Counsel was made relative to governance and leadership development. The ADA contracted a consultant on this subject and the findings and recommendations are currently being reviewed by the ADA Board of Trustees. Mr. Meisel has filed a lawsuit against Aetna on behalf of five member dentists whom Aetna is seeking to recover overpayments.
An offer was made to Mr. James Garnett for the position of Membership Director of NJDA. He has accepted and should be starting soon.
Treasurers Report: Based on the 2018 estimated deficit, a dues increase of $25.00 will be recommended.
Accountants Michael Holk and Diane Van Embden reported that their firm conducted an audit of the NJDA accounting practices and found no major adjustments. They reported that our budget process is the best they have ever seen and could serve as a model for other groups.
Membership: Non-renewal notices went out to all components. Please call these members and get them to renew or ask why they chose not to renew.
CE: Resource Day to be held at three locations (north central and south) on three different days. Please see Monday E-blast and newsletters for details and registration.
Annual Session: To be held May 17th, 18th and 19, 2018. The Marriott at Newark/Liberty will be the location. New format: Thursday 1/2 day, Friday full day, Saturday Town Hall luncheon followed by House of Delegates.
Dental Benefits: Courses to be held at Resource Days
Peer Review: Next meeting Oct. 4th, 2017
Council on Governmental and Public Affairs: The Council created a sub-committee for recommendations for State Board of Dentistry appointments. An amendment to bill S278 was reversed which would have required single room operatories to be licensed as ambulatory surgical centers and would have imposed that requirement on dentists. By dentists being removed from the bill, the estimated savings to dentists is $10,000.minimum. There will be a PAC Golf Outing held on October 4th, 2017 at Old York Country Club. Chesterfield, NJ. See e-mail for details.
ADA Wellness Program: Dr John Murray gave a short presentation and requested a subsidy to allow him to attend the ADA Well Being Conference in September. The Board approved a $2,000.00 to subsidize Dr. Murray's trip.
Good and Welfare: Dr. Bilenker's progress is slow but encouraging.
NJDA Council Reports:
Peer Review – Dr. Sandy Goldstein
As of last month there have been 5 peer review cases in Middlesex County. Statewide, there have been 31 cases. I will be giving the statewide peer review training seminar on October 4th at Old York Country Club at 8:30 am. There will be a NJDA PAC golf outing following at 1pm.Tonight, I would like to introduce Dr. Steve Susskind as the new Middlesex County chair of the Peer Review Board as I have moved on to the state chair position.
Committee Reports:
Budget and Finance—Dr. Ira Rosen
The budget committee is comprised of our current and past-presidents, our current and past-treasurers and the Chairman of the Budget and Finance Committee. Our by-laws require us to prepare the budget for the October Board of Trustees meeting for board approval and at that time it is presented to the membership at the October General Membership meeting. A copy of the budget is then published in the November newsletter and then it is voted upon at our November general meeting.
Corporate Sponsorship—Dr. Ira Rosen
I am pleased to announce that we have a "full slate" of corporate sponsors for this year. We have four gold sponsors– ZimmerBiomet, Provident Bank, Techspedient Networks and Zeiss; we have one silver sponsor - DentsplySirona; and we have three bronze sponsors– Benco Dental Supply Company, Kuwata Pan Dent and Acquadent. In addition, AFTCO will continue publishing a monthly ad in our newsletter and we anticipate having Bank of America continuing to sponsor our "Officer's Night." In addition, we have many sponsors that have signed up to help support our full day continuing education course featuring Dr. Dennis Tarnow on October 20, 2017. We will continue having our raffles at each general meeting for four $25 VISA gift cards to entice our members to meet with our sponsors. All members are encouraged to visit the sponsors and see the products that they have to offer and how they can help us and our dental practices.
Membership—Dr. Nima Mir-Madjlessi, Dr. Genevieve Fernandes
Dr. Brett Handsman (Union) has been appointed as the new Chairperson for the Membership Council. The other big news of the spring/summer was Brendan Breen's resignation from the NJDA and his position as our Director of Membership. Art and his staff conducted a thorough search for a replacement, and from among three qualified finalists, hired a new Director of Membership (Charles Sperry) in early-mid June. Although he had no experience in the dental field, he had an impressive business background. Unfortunately however, after only a few weeks on the job, Charles resigned. Art then immediately found and hired a new Director of Membership, Jim Garnett. He was previously the Executive Director for Nassau County, Long Island, a large county that has approximately twice as many members as our largest component, and he worked heavily with membership within that organization. Needless to say, because of his previous experience with a very large dental society, Mr. Garnett's "learning curve" will not be nearly as large as his predecessors.
In the month of August, we have been trying to focus on the list of dentists who have not renewed their membership for 2017.There are 66 dentists and 19 of whom had taken advantage of the ADA quarter years promotion for 2016. We took advantage of having our own Dr. Vitale- President of NJDA, write an encouraging and inviting letter to these members. We are still waiting to assess the final outcome of these efforts. Our first meeting of the Fall is going to be on 9/18/17.
MCDS Study Club—Dr. Nima Mir-Madjlessi, Dr. Genevieve Fernandes
The 2017-18 MCDS Study Club will begin with our first meeting on September 27, 2017. Our speaker will be Dr. Joan Monaco and her presentation will be "Dental Insurance Overview for 2017-18." As always, the study club will be held at the NJDA Building, registration @6:30pm and the presentation will be from 7:00-9:00pm. The following dates have been reserved for future meetings: 10/25/17, 11/29/17, 1/24/18, 2/21/18, 3/21/18, 4/25/18, 5/23/18. There was some interest in having more round table discussions instead of presentations. We will be discuss the format in more detail at the September meeting. Looking forward to seeing everyone in the fall. The registration forms will be found on the MCDS website.
Mentor — Dr. Nima Mir Madjlessi
Our bi-annual OSHA program that satisfies the OSHA standard on Occupational Exposure to Blood Borne Pathogens, which is required annually for dentists and staff, was given on June 15,2017 at JFK Hospital in Edison NJ. 156 members and/or staff members attended this course.
Two CEU credits was awarded to the Dentists & staff members attending these 2-hour seminars. These seminars are available as a member benefit of MCDS. A very big "Thank You" to Dr. Devang Modi for arranging all our room accommodations for the MCDS-OSHA-Mentor programs at JFK Hospital in Edison, NJ.
Respectfully Submitted, Dr. Antoinette Tauk, Secretary
3/31/17
8/31/17
8/31/16

Checking (TD)

$0.00
$0.00
$41,625.35

Checking (Provident)

$111,901.47
$132,601.28
$71,250.62

Savings (TD)

$0.00
$0.00
$24,376.57

Savings (Provident)

$20,022.37
$20,030.77
$20,010.75

Paypal

$8,167.78
$11,210.90
$7,540.57

Total

$140,091.62
$163,842.95
$164,803.86

3/1/17 through 8/31/17

P & L Statement Checking Account

INCOME

Mentor comm
$3,500.00
Dinner Meetings
$210.00
Cont. Edu.
$1,525.00
Corporate Sponsor
$3,900.00
Dues NJDA
$18,548.47
Dues Component
$8,593.77
TOAL INCOME
$36,277.24

EXPENSES

Name Badges
$801.66
Executive Secretary
$4,541.61
Telephone
$351.75
Dinner Meeting Lecture Fee
$1,500.00
Dinner Meeting
$5,183.17
Supplies
$532.99
MCDS Study Club
$408.35
Postage
$188.00
Charge Back
$1,500.00
Charge Back Fee
$15.00
NJDA
$554.90
TOTAL EXPENSES
$15,577.43

OVERALL TOTAL
$20,699.81

P & L Statement Savings

INCOME

INTEREST
8.40
TOTAL INCOME
8.40
OVERALL TOTAL
8.40

P & L Statement PayPal

INCOME
0.00
OSHA
$1,090.25
Cont. Edu
$1,952.87
TOTAL INCOME
$3,043.12
EXPENSES
0.00
OVERALL TOTAL
$3,043.12
Insurance Claims Problems?
Claims Resolution Service is available through the NJDA to help you resolve any dental claim issue. Please contact Dr. Joan Monaco at 732-821-9400.
This service is provided free to you as a member benefit.
MCDS Newsletter Online
To receive the newsletter electronically in lieu of receiving a printed copy, please click here.
By registering, you will be able to view the newsletter about a week before it would get to you in the mail, and this will also be saving us money. You will receive an email letting you know that the new issue is available for viewing on our web site. You can also download a digital version in pdf format.
Provide MCDS with your email address!
As those of you who have registered your email addresses with us know, the Board is becoming more pro-active in notifying you with timely information, such as upcoming early registration deadlines, reminders about any changes in dates for the General Meetings, course reminders, etc. By having your email address, we can get such vital and timely information to you. Register by clicking here.
Highlights from the September 2017 Meeting