Distinguished Life Members 2020
The following MCDS members are being honored for life membership this year: Drs. Charles Bloom, Arnold Brown, Wayne Graber, Sheldon Waltuch and Garry Yee. They have shown a steadfast dedication to their profession and organized dentistry over their careers. They will be formally inducted as life members at this month's dinner meeting. The information that we were able to obtain about them is below.
Charles Bloom, DMD
Dr. Charles Bloom was born in New Brunswick, NJ in 1954. He attended Lafayette College and graduated in 1976 with a B.S. in Biology. He also earned a M. Sc. in Zoology from Baylor University in 1978. He went to dental school at the University of Pennsylvania and graduated in 1985. After graduation from dental school, Dr. Bloom completed a General Practice Residency at Olin E. Teague VAMC, Temple, Tx, in 1986. He then obtained a certificate in Prosthodontics in 1993 from Montefiore Medical Center/Albert Einstein School of Medicine.
Dr. Bloom then started in private practice in New Brunswick in 1986 with his wife Gari Bloom, who is a General Dentist. He continues to practice full time, as well as volunteering as an Attending at RWJUH.
In addition to his tripartite membership, he is a member of the American College of Prosthodontists and the Academy of Osseointegration.
Dr. Bloom was previously an attending instructor in Prosthodontics at Montefiore Medical Center (from 1993-1997) and was the team dentist for Rutgers Univ. athletic department from 1990-1999. He was President of the Middlesex County Dental Society from 1999-2000.
He currently lives in Belle Mead, NJ with his wife Gari. They have 2 children: Ali Bloom, who is 25 years old, and works in NYC for Net-a-Porter, and Mack Bloom, who is currently a sophomore at the University of Pittsburgh.
"The ADA, NJDA and MCDS are wonderful organizations. I am forever grateful for everything they have done for me personally and, most importantly, everything they have done to help our profession and the public we serve."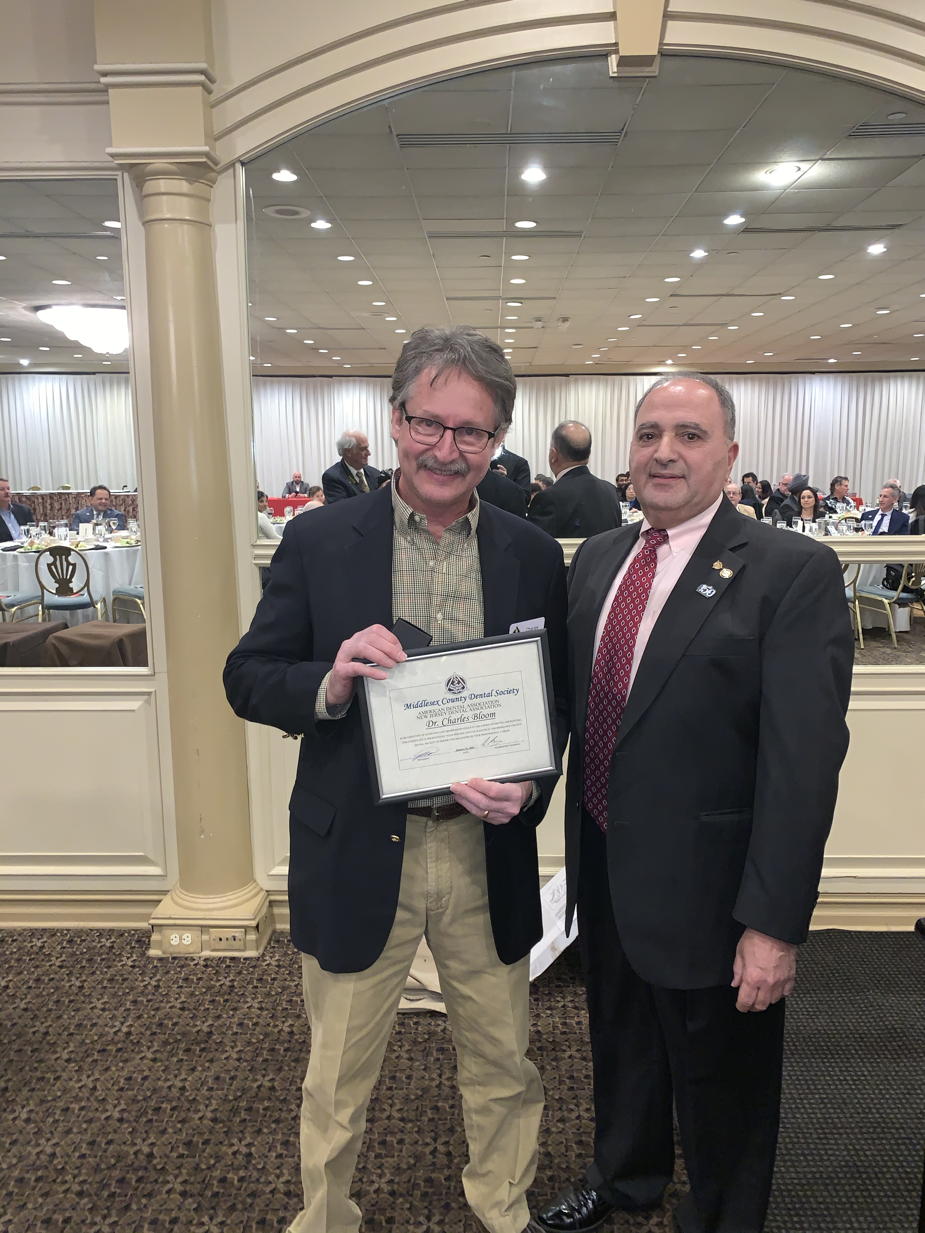 Arnold P. Brown, DMD
Dr. Arnold P. Brown was born in the Bronx, NY in 1941. He graduated from Fordham College of Pharmacy with a B.S. in Pharmacy in 1972. He attended dental school at UMDNJ and received his DMD in 1975. He also has an MBA from Fairleigh Dickinson in Marketing and Management. After graduating from dental school, he bought a practice in Roselle, NJ (1975), then went into partnership in another practice in Carteret, NJ (1976). He continued to practice there until he retired in 2006. He is currently a dental consultant who reviews claims for major insurance carriers.
Dr. Brown currently resides in Monroe Township, NJ with his wife of 58 years, Rita. They have a son Eric who is married to Lydia, and their children are Rebecca, 24, and Hannah 21. They also have a daughter, Karen, whose children are Andrea, 21, and Joshua, 18.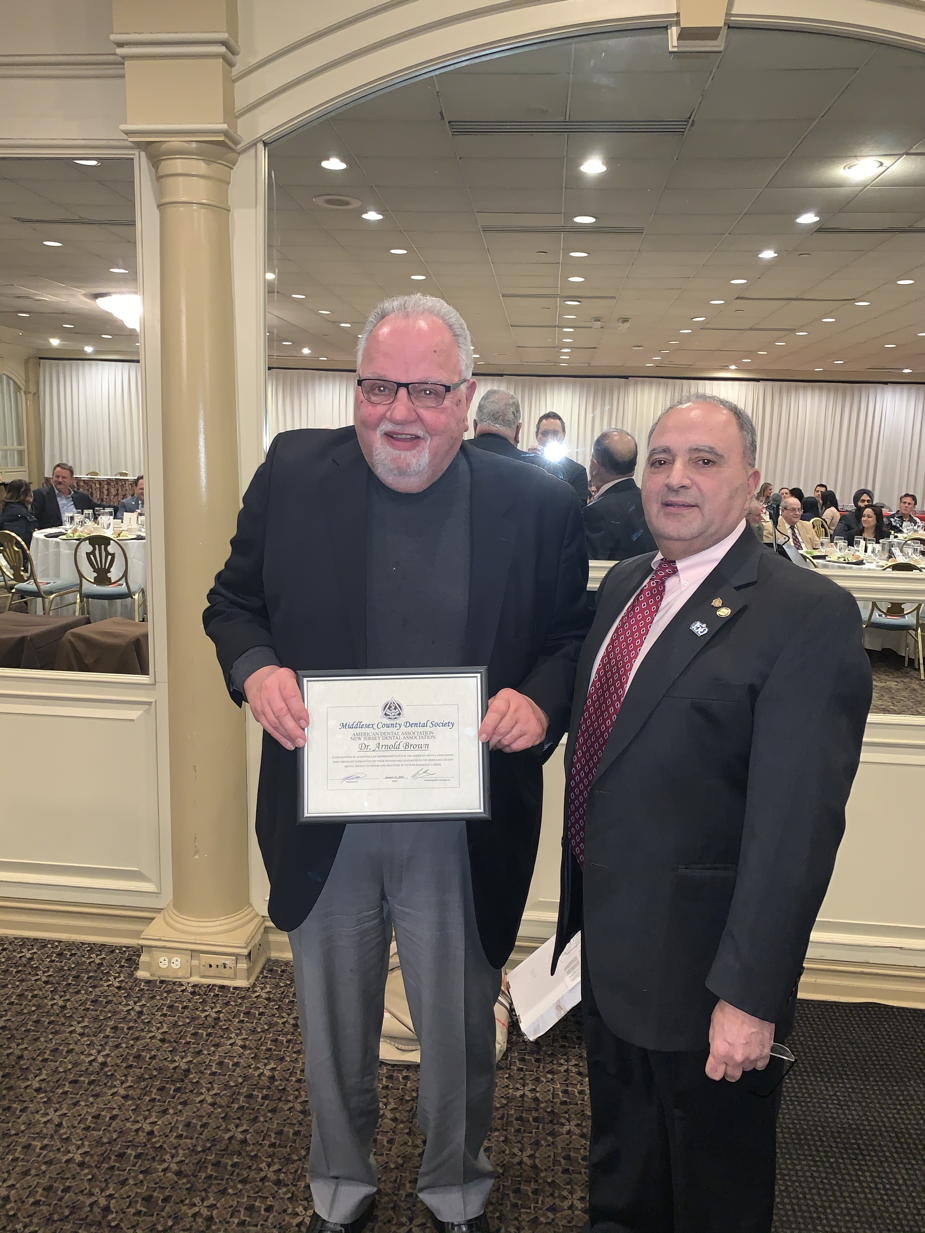 Wayne Graber, DDS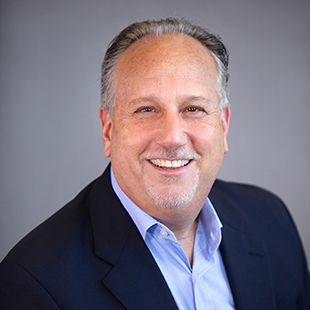 Dr. Wayne Graber was born in New York City in 1954, but grew up in Bayonne, NJ. He attended Jersey State College, where he received a BA in 1977. He received his DDS degree from NYU. He is also a Fellow in the Academy of General Dentistry.
Dr. Graber also submitted the following:
"Dentistry is more than fixing teeth: it's building trust and having respectful connections with people.It means helping each to achieve optimal oral health and their best smile. In the more than 35 years I've been practicing dentistry, I've had the honor of meeting and developing relationships with many remarkable people. We serve a diverse community and I appreciate how each perrson shares with me stories about their lives and experiences."
Dr. Graber resides in Freehold with his wife Ellen, who is a registered Nurse, and they have two children: Scott, who is a pilot for Delta Airlines, and Alison, who is a Registered Dental Hygienest. They also have a grandson, Thomas.
Dr. Graber enjoys spending time with his family, especially babsitting Thomas. He also is a car enthusiast and likes fishing, golf and martial arts.
Dr. Gary Yee obtained is dental degree from the University of Buffalo in 1980. He has been a member of MCDS since 1986. He currently practices in Carteret, NJ.
Dr. Sheldon Waltuch was born in St. Louis, MO in 1954. He received a BA in Biology from Yeshiva University in 1976, and then attended Tufts School of Dental Medicine in Boston, MA, where he received is DMD in 1979. He then did a GPR at New England Medical Center, and went on to receive his certificate in Orthodontics and Masters Degree from Washington University School of Dental Medicine in St. Louis, MO.
After completing his dental training, Dr. Waltuch went into private practice in Orthodontics. He is currently in private practice in Edison, NJ.He also currently the Chair of Orthodontics at JFK Medical Center and he is on the NJDA Council on Peer review.
In addition to his tripartite membership, Dr. Waltuch is a member of the American Board of Orthodontics, American Association of Orthodontists and the College of the American Board of Orthodontics.
He currently resides in Edison, NJ with his wife Drora, and they have 4 married children and several grandchildren. He enjoys skiing, biking and hiking.