Program: October 15, 2019
Featured Speaker: Dr. Gordon Christensen
"Predictable, Non-Sensitive, Long-Lasting, Profitable Composites"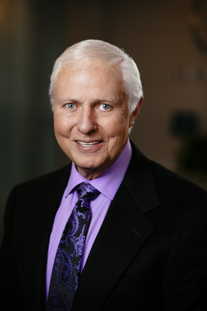 Dr. Gordon Christensen is an internationally renowned speaker and practicing prosthodontist in Provo, Utah. He is an Adjunct Professor at the University of Utah, School of Dentistry. Dr. Christensen and his wife, Dr. Rella Christensen are co-founders of the non-profit Clinicians Report Foundation (previously named CRA). Since 1976, they have conducted research in all areas of dentistry and published the findings to our profession in their newsletter now called Clinician's Report. Gordon's degrees include: DDS, University of Southern California; MSD, University of Washington; PhD, University of Denver, and two honorary doctorates. He is an Adjunct Professor at the University of Utah School of Dentistry.
Composites are completed several times in a day in the average restorative practice. On completion of this presentation, participants should be able to compare and discuss the current popular composite brands and techniques, list proven clinical techniques for each type of composite indication and incorporate the information into their practice. Concepts will include the best composite brands, liners and bases, desensitization, bulk fillings, solving the light curing challenge, finishing without "white-lines," and practice management.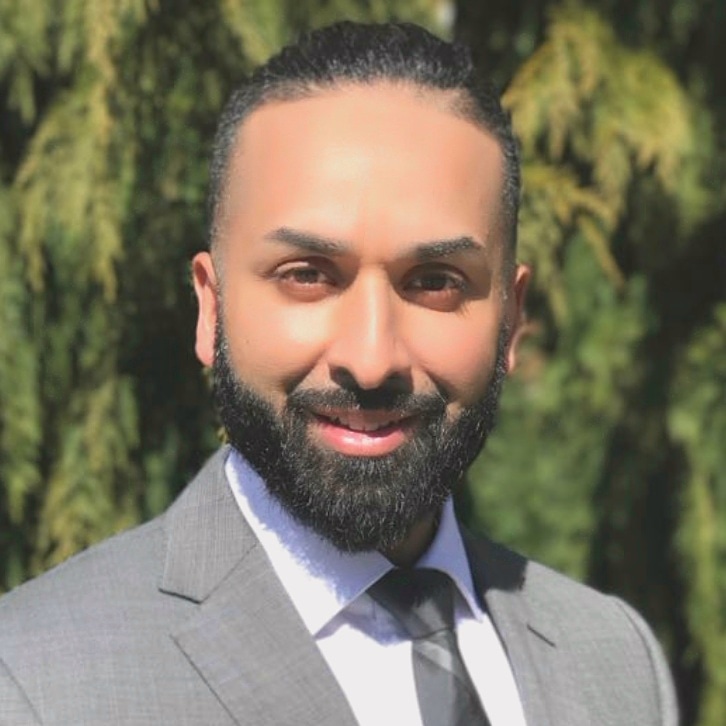 It is hard to believe how time has flown by! We are only a few days out from the Gordon Christensen CE Course and closing out over two years of planning and execution. We are humbled and thankful for all the great individuals that pulled together. This has been one of the most challenging yet rewarding experiences imaginable in my time on the MCDS Board. It has allowed me to reflect on our past events and admire all those that worked so hard to make them possible. We are truly blessed with amazing leadership and character on the Board.
With new roles and responsibilities, one must also take time to look back and acknowledge the great people and leadership that have guided MCDS and provided such great educational offerings for our membership. Earlier this week, I was flipping through past MCDS CE certificates from over the years and realized how fortunate I was to have earned such high quality CE within my component. And to be able to provide such courses for our membership is an extreme privilege and very self rewarding.
We are fortunate to have a remarkable board over the past many years. Many on the board have dumped their heart and soul into continuing our great organization. One thing I have learned in my short time as President is that any board with passionate and motivated members goes through its fair share of turmoil. This is not bred out of a place of discord, but rather a true desire to grow the organization. These differing perspectives provide the bond that will make an organization stronger as a whole.
I would encourage anyone that wants to become more connected with MCDS at a deeper level to join us at our board meetings and be part of something special. Thank you.
Attendance: Drs. AniI Ardeshna, Christopher Florentini, Mario Florentini, Richard Kahn, Nima Mir- Madjlessi, Ira Rosen, Sanjeev Satwah, Mark Schambra, Robert Silverstein, Antoinette Tauk, Amit Vora, Araceli Ziemba
Acceptance of 4/9/2019 Minutes - Vote unanimous.
President's Report - Dr. Sanjeev Satwah.
The Membership Hospitality Committee has been dissolved. This has been voted and approved by the members of the board. Any emails to membership will be sent out at the discretion of the President.
Treasurer's Report – Dr. Christopher Florentini
See Full Report on page 3.
Educational Coordinator's Report - Dr. Antoinette Tauk
On September 17, 2019, MCDS welcomes Dr. Michelle S. Weddle. Dr. Weddle will present "The Dentist's Role in Recognizing Adult Airway and Sleep Related Breathing Disorders." For our October meeting, MCDS welcomes Dr. Gordon Christensen. Dr. Christensen will be lecturing on 10/15/19 on "Predictable, Non-Sensitive, Long-Lasting, Profitable Composites." Please note that the Tuesday evening lecture will be 90 minutes long running from 7:30-9 PM. We plan on starting the lecture at 7:30 PM sharp so please plan on arriving early. Dr. Christensen will be presenting our full day CE event on 10/16/19 from 8 AM-3 PM. Registration and breakfast is at 7:30 AM. The full day event is "The Christensen Bottom Line—2019."
NJDA Council Reports:
Dental Benefits - Dr. Antoinette Tauk
The Council on Dental Benefits met on 5/15/19 at Delta Dental in Parsippany, NJ. Smile Direct has partnered with UHC/Aetna to process orthodontic coverage. Make certain to check a patient's benefits for orthodontics because the patient may have reached their lifetime orthodontic maximum before seeing an actual dentist. The Council proposed and unanimously passed a motion to form a committee to take suggestions to formulate and propose new CDT codes for 2020. The committee shall be co-chaired by Drs. Michelle Weddle and George Athansios. Any NJDA member can contribute to and/or be a member of this committee. Information was given regarding several groups that are advocating for dental to be included in Medicare Part B. One study proposes that there will be considerable savings to Medicare if periodontal treatment is covered for high risk groups such as diabetics. Cigna is strongly pushing electronic fund transfers (EFTs). Currently, it is not mandatory that dentists participate with EFTs. The next CODB meeting will be held on 9/18/19 at the Marriott in North Brunswick.
New Dentists – Dr. Nicholas Diaz
Our first event is September 26, 2019 at Zeppelin Hall in Jersey City from 7-9pm. Please register via this link (https://tinyurl.com/y5ofq946). The event is open to New Dentist specifically those practicing 2-10years out of school.
Committee Reports:
Budget and Finance Committee – Dr. Ira Rosen
The budget committee is comprised of our current and past-presidents, our current and past-treasurers and the chairman of the Budget and Finance Committee. Our by-laws require us to prepare the budget for the October Board of Trustees meeting for board approval and at then present it to the membership at the October General Membership meeting. A copy of the budget is then published in the November newsletter and then it is voted upon at our November general meeting.
Corporate Sponsorship – Dr. Ira Rosen
I am very pleased to announce that as of this time we have secured eight corporate sponsors for this year. We have three gold sponsors– ZimmerBiomet, Provident Bank and CareCredit; one silver sponsor- DentsplySirona; and four bronze sponsors– Benco Dental Supply Company, Kuwata Pan Dent, Strong Financial and Ultradent. In addition, we anticipate having the NJDA Corporate Sponsors continuing to sponsor our "Officer's Night".
In addition, six of our sponsors have also agreed to sponsor our full day continuing education course on October 16th featuring Dr. Gordon Christensen.
We will continue having our raffles at each general meeting for four $25 VISA gift cards to entice our members to meet with our sponsors. All members are encouraged to visit the sponsors and see the products that they have to offer and how they can help us and our dental practices.
MCDS Study Club - Dr. Nima Mirmadjlessi
We have a great 2019-20 Study Club set. There are a variety of Clinical, Non-clinical and Business management topics that have been selected. Our First meeting will be held on October 23, 2019. DR. GABRIEL RUIZ: Introduction to Surgically Guided Implant Dentistry, Single Implant Placement. THIS IS THE ONLY MEETING HELD AT THE ADMINISTRATION BOARD ROOM AT JFK HOSPITAL, 65 James St Edison NJ O8820. Take the visitor elevator to the 3rdFloor, turn RIGHT off the elevator continue to the end of the hallway. Turn RIGHT and then LEFT, follow the hallway walking past case Management/social Work (right) and BTU supervisors office and Neuropsychology (left) continue down the Hallway. Administration and Medical Staff Office will be on the right.
The rest of the meetings will be held at the JFK Medical Center, MRI Conference Room as last year. The registration form will be available on our website and our face book page. I would like to remind everyone that this Study Club is a Membership Benefit. I am looking forward to seeing everyone.
Respectfully submitted, Anil Ardeshna, Secretary
3/31/19
8/31/19
8/31/18

Checking (Provident)

$60,590.35
$108,732.61
$102,968.80

Savings (Provident)

$20,062.45
$20,070.85
$20,050.81

Paypal

$14,377.27
$19,354.15
$14,377.27

Total

$95,030.07
$148,157.61
$137,396.88

3/31/19 through 8/31/19

P & L Statement Checking Account

INCOME

Dues
$44,849.04
Corp Sponsor - C.E
$19,550.00
Cont. Ed. Income
$850.00
TOTAL INCOME
$5,250.00

EXPENSES

Executive Secretary
$4,211.05
Dinner Meetings
$9,084.21
Telephone
$339.33
Speaker
$500.00
Executive Committee Dinner
$1,021.34
Accountant Fees
$1,155.00
Memorial and Gifts
$250.00
NJDA Annual Convention - Exp
$500.00
MCDS Study Club
$45.85
TOTAL EXPENSES
$17,106.78
SUB TOTAL
$48,142.26

P & L Statement Savings

INCOME

INTEREST
$8.40
TOTAL
$8.40

PayPal

Cont. Edu Inc
$4,976.88

OVERALL TOTAL
$48,150.66
Provide MCDS with your email address
By having your email address, we can get vital and timely information to you, such as meeting cancellations due to inclement weather. Register here.
For Sale
Long established general dental practice in the Southern end of Middlesex County. It is located on a busy corner with a traffic light. The office has 2 operatories, Dentrix software / new computers and Visix x-ray system. This beautifully landscaped commercial property includes an occupied rental apartment above the office, a new roof with solar panels and a fenced in yard with an underground sprinkler system. There is an attached oversized one car garage as well as 5 outdoor patient parking spots.
The dental practice and associated real estate must be purchased together.
All inquiries should be directed to:
Ellen Newman (H) 828-435-0227 (C) 415-328-2049 (please try the home number first) and/or email: myhappydogs@aol.com
Like MCDS on Facebook!
Visit our Facebook page and like us!
Highlights from the September 2019 Meeting