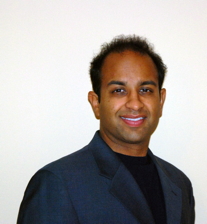 Dr. Shah is a Clinical Associate in the Department of Orthodontics at theUniversity of Pennsylvania and maintains two active orthodontic practices with Dr. Ryan K. Tamburrino in Princeton Junction, NJ and Kennett Square, PA (Center for Orthodontic Excellence). He received his BA, DMD, Certificate in Orthodontics, and Masters of Science in Oral Biology from the University of Pennsylvania.Dr. Shah is a Diplomate of the American Board of Orthodontics and member of the AAO, ADA, American Cleft Palate and Craniofacial Association, and SCADA among other notable professional organizations. Dr. Shah has received awards for Excellence Clinical Education (2014) and Excellence in Didactic Education (2016) from the University of Pennsylvania.He is published in various dental and orthodontic peer-reviewed journals.

Course Objectives: We will journey through the salient aspects of CBCT imaging as it relates to orthodontic diagnosis and treatment planning. We will explore the skeletal limits of dental movements in addition to identifying key, objective skeletal and dental relationships. The course will provide key insights into the roles and limitations of orthodontics in both routine orthodontic treatment as well as interdisciplinary care.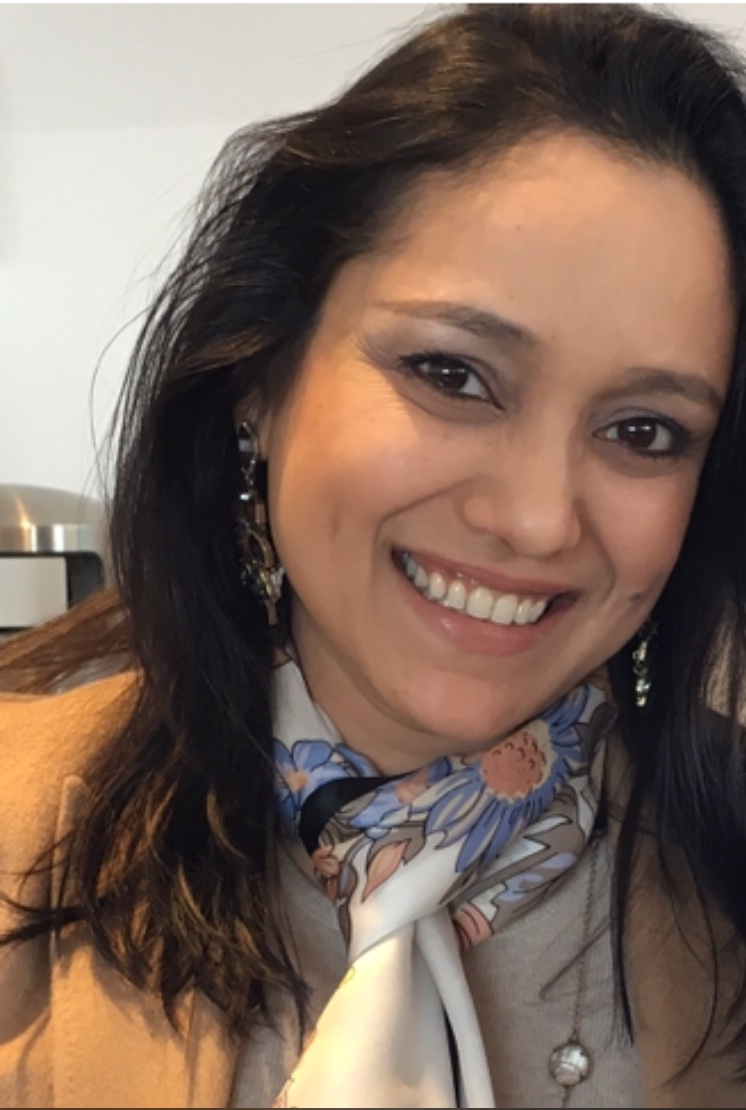 My friends, I would like to thank you for the great turnout at our recent February Officers' Night and Life Member Presentations. As always, when I see you all, I know I am surrounded by people of action. Your communities starting with your dental practices are undergoing dramatic changes with the impact of your work. I want to acknowledge all your efforts as you continue to renew your ADA, NJDA and MCDS membership. As I write this message, I can't help but share with you the news of a much worked on Membership Appreciation Event. I brought this idea a few years ago but the work always got stalled for some reason or the other. This year during my Presidency, I wanted to make sure I can celebrate my Presidency with all of you. At this Membership Appreciation Event we want to celebrate you. You have been our voice within our dental society. I am always counting on you.
By bringing good speakers, providing leadership development and bringing value to our members, Middlesex County Dental Society is continually striving to work with NJDA and ADA to ensure our growth within our country. We all know change is hard. However, with a careful goal—directed change — I am convinced our dental society will continue to evolve, and stay propelled in the right direction. Our educational committee has already begun organizing lectures for the upcoming year. Listening to some of the names both locally and nationally, I can tell that we are in for another great year. NJDA has monthly CPR and OSHA courses that are conveniently scheduled for our members. Kindly avail yourself of this opportunity. Also, our Garden State Dental Conference and Expo will be held on Thursday, May ​2 ​& Friday, May 3, 201​9 at the Newark Liberty Airport Marriott, Newark NJ. Please renew your membership if you haven't done so, and sign up for this incredible event.
How do we make MCDS still the strongest component within NJDA? How do we make NJDA still the envy of the rest of our dental associations? It all starts with you. Thank you for your gratitude, and as we continue to warm ourselves up this winter, I know spring is right around the corner.

Attendance: Drs. Genevieve Fernandes (via phone), Sunny Satwah, Antoinette Tauk, Richard Kahn, Ira Rosen, Nima Mir-Madjlessi and Mitchell Weiner,
Acceptance of 1/8/19 Minutes—vote unanimous
President's Report—Genevieve Fernandes
Middlesex County Dental Society is planning on having a Membership Appreciation Night in May for its members. This event will be at no charge for our members, and at a reasonable fee for nonmembers. There maybe a limit to the number of attendees based on location. Details will follow. We appreciate all the support of our members at our general meetings, and are looking forward to seeing them again at this event. I highly encourage our members to invite a colleague that is nonmember in order for them to witness first hand the many benefits of our membership.
Treasurer's Report – Dr. Mario Fiorentini
See full report on page 3
NJDA Council Reports:
Annual Session—Dr. Araceli Ziemba
2019 Garden State Dental Conference and Expo will be held May 2 - 3, 2019 at the Newark Liberty Airport Marriott.
• On Thursday, May 2nd our conference hours are 3pm – 7pm and on Friday, May 3rd our conference hours will be from 8am – 4:30pm.
• Thursday Afternoon: Will consist of lectures along with a Welcome/Dinner Reception
• Friday All Day: Numerous CE opportunities including lunch and learns and free exhibit floor classrooms, Oral Health Coalition Lunch Meeting
• Friday Evening: Rutgers School of Dental Medicine Alumni Installation Reception and "Dentistry Rocks Dinner Event"
• Annual Session is a member benefit and it is a great place to network and earn credits at a low cost
• Registration is open. Visit www.njda.org
• Mark your calendars for this great event!
• Future Events: 2020 is our 150th Anniversary. There are plans in the works for a gala event which will bring all components together.
Governmental Affairs—Dr. Amit Vora
Governor Murphy signed into effect a universal credentialing bill for dentists.
Membership—Dr. Genevieve Fernandes, Dr. Nima Mir-Madjlessi
The membership council was held as a conference call on Jan 14 2019. The highlights are the following:
• We received the ADA's 2018 year end reports, NJDA finished with an increase of 83 for a total of 3,478 active licensed dentist members.
• The ADA once again offered the opportunity to apply for an engagement program grant. The membership department submitted a grant focusing on the recruitment and retention of NJ residents by providing them with how organized dentistry will impact their careers. The ADA is scheduled to make their determination by the end of January.
• The Council agreed that the current dues waiver review process should continue to be handled within the component as has been done in the past. With the following addition: For long-standing members (30ish+ yrs of membership) in the "twilight" of their careers who are reducing their work schedule to work part-time and/or sold their practices, requesting a waiver for financial reasons, a partial waiver of 50% should generally be granted for a maximum of three years (the member must re-apply each year).
• Also, the ADA House of Delegates voted to remove the 25% & 75% waiver requests. When a member requests a waiver, the options will be 100% or 50%.
• Rutgers recently established a liaison program to NJDA with student liaisons assigned to each component. Dr. Peter DeSciscio reported that each component's liaison(s) should establish with the component a maximum number of students that the component is willing to accommodate. Most components who have students attend reported they do not generally see more than 5-6 per meeting. It was suggested, perhaps we could establish some sort of "match" where the component would pay for a certain number of students and NJDA would pay for an equal number to allow more students to attend if they desired. There is a meeting scheduled with the student liaisons, the Council will create a protocol to follow as well as a protocol for residents and then make a recommendation to the Board.
New Dentists—Dr. Nicholas Diaz
The New Dentist Social event sponsored by Bank of America was held on February 7th in New Brunswick. The event was a success with many current and potential new members. Future information will be given for any New Dentist events that will be held during Annual Session.
Peer Review—Dr. Steven Susskind
Peer Review Report for December 2018-January 2019: There are 2 PR cases in this timeframe. One case has been successfully Mediated. It was a Full Upper/Full Lower Overbar-Overdenture case. The Doctor agreed to reimburse the patient the amount of $6,000--No further action can be taken by the patient. The other case is still in Mediation.
The other is a Lower RPD case. It is a straightforward situation, yet the patient is a bit belligerent therefore it is becoming time consuming.
Committee Reports:
Corporate Sponsorship—Dr. Ira Rosen
NJDA Endorsed Business Associates will be at our Officer's Night Meeting on 2/19/19.
MCDS Study Club—Dr. Nima Mir-Madjlessi, Dr. Genevieve Fernandes
Dr. Paul Goodman and Mr. Alexander Quiceno will be lecturing on 2/27/19 at the NJDA Headquartes. Registration starts at 6 PM. The topic is "Are You Looking to Add an Associate or Sell Your Practice? Find Out the Right Choice for You!"
Good and Welfare
Dr. William "Billy" Flieder passed away.
Respectfully Submitted,
Antoinette Tauk,Vice President, for Anil Ardeshna, Secretary
12/31/18
1/31/19
1/31/18

Checking (Provident)

81,851.34
78,679.32
90,144.83

Savings (Provident)

$20,057.51
$20,059.21
20,039.17

Paypal

$14,377.27
$14,377.27
$14,377.27

Total

$116,286.12
113,115.80
124,561.27

12/31/18 through 1/31/19

P & L Statement Checking Account

INCOME

Dues
$1,450.00
Corp Sponsor - C.E
$3,800.00
TOTAL INCOME
$5,250.00

EXPENSES

Accountant
$1,108.00
Executive Secretary
$324.00
Lecturer Fees
$500.00
Dinner Meetings
$5,744.11
Study Club Mtng
$153.55
Exec Comm Dinner
$592.36
TOTAL EXPENSES
$8,422.02

SUB TOTAL
$(3,172.02)

P & L Statement Savings

INCOME

INTEREST
$1.70
TOTAL
$1.70

OVERALL TOTAL
$(3,170.32)
Highlights from the February 2019 Meeting (Photos of the Life Member Inductions are on the Life Member Page)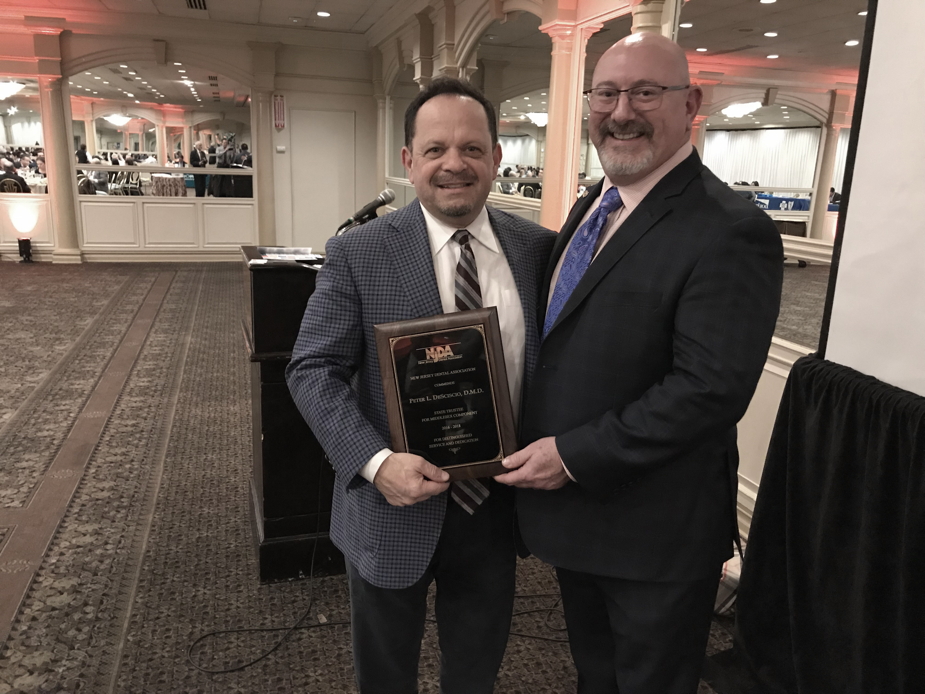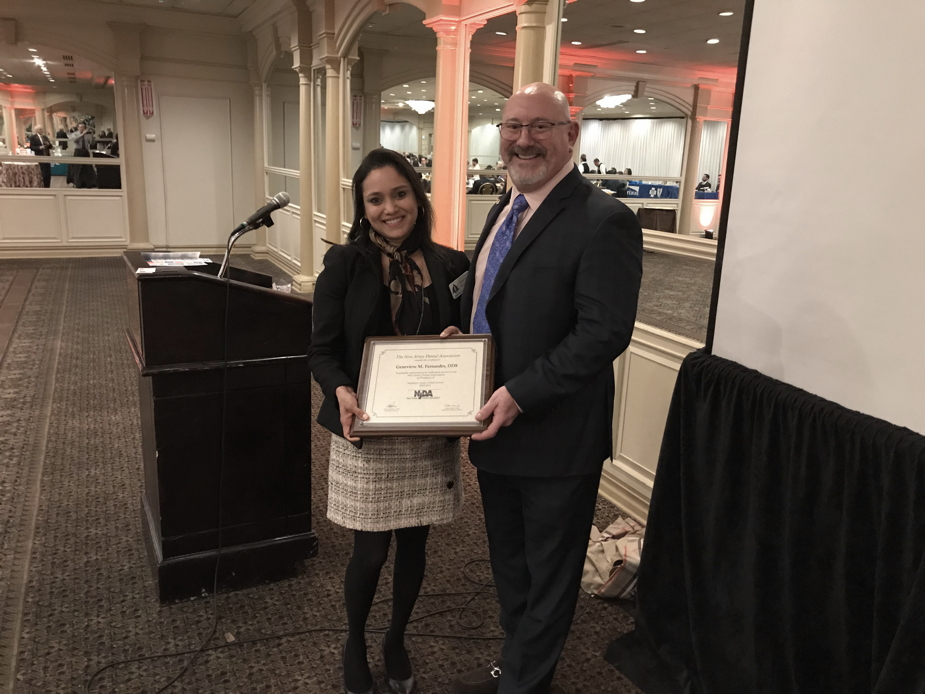 In Memoriam: Kirk Moore
Kirk William Moore, DDS, 65, of Springfield, passed away unexpectedly at his home on September 12, 2018. He was born in New Brunswick, NJ, and attended Princeton Day School and the Univeristy of Pennsylvania. He received his DDS degree from Howard University. He practiced at BayState Dental in Springfieled, NJ, and in New Brunswick, NJ for over a decade. Dontations in his memory can be made to the American Diabetes Association.
In Memoriam: William Flieder
A graduate in 1952 of the University of Iowa College of Dentistry, Dr. Flieder was a member of MCDS, NJDA and the ADA for over 60 years. He practiced in East Brunswick.
DENTAL OFFICE AVAILABLE TO SUBLET
Modern, high end office located in a professional building in North Brunswick available to sublet part time. Great opportunity for a new dentist startup, satellite office or specialist. Please email inquiries to dr.tauk@verizon.net.
Provide MCDS with your email address!
By having your email address, we can get vital and timely information to you, such as meeting cancellations due to inclement weather. Register here.
Insurance Claims Problems?
The Board would like to remind you that Claims Resolution Service is available through the NJDA to help you resolve any dental claim issue. Please contact Dr. Joan Monaco at 732-821-9400.
This service is provided free to you as a member benefit.
MCDS Newsletter Online
Please register online to receive our newsletter electronically, in lieu of receiving it in the mail.
By registering, you will be able to view the newsletter about a week before it would get to you in the mail, and this will also be saving us money.
Like MCDS on Facebook!
Visit our Facebook page and like us!