Preview of the MCDS General Meeting Schedule for 2018-2019
Arranged by Dr. Sanjeev Satwah, incoming Eduation Coordinator
9/25/18: Dr. Mohamed Kamel. Prosth Faculty RSDM. "Occlusion in Prosthodontics".
10/16/18: Dr. Marcus Johnson. Private Practice Endodontist in Manhattan, NY. "Pain Management & Restorative-Driven Endodontics".
11/20/18: Dr. Christopher Salierno. Chief Editor of Dental Economics. "Taming the Overhead Beast".
1/15/19: Dr. Glenn Rosivack. Post-doc Pedo Program Director RSDM. "Silver Diamine Fluoride: Will It Replace Primary Teeth Restorations?"
2/19/19: Officer's Night.
3/19/19: Dr. Shalin Shah. Ortho Faculty UPENN. "Orthodontics in 3D". (Sy Symansky Memorial Lecture).
4/16/19: Dr. Jason Goodchild. Diagnostic Sciences Faculty RSDM & Creighton University School of Dentistry. "Local Anesthesia-Mythbusters Edition!"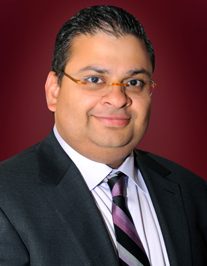 If you're surprised to hear from me again after my message in the last newsletter, the feeling is mutual! I wasn't sure there would be another opportunity to reach out to you so I tried to say all my "thank yous" and "goodbyes" last month. Turns out I have one more chance and I'm taking it!!
Our last meeting had Dr. David Wank talk about Moving Patients from your Website to your Chair and gave us some important tips and points to discuss with our website developers/administrators. In this era of social media and internet access, it is very important to have an accurate and well designed website. At that meeting we also inducted our new officers for 2018-2019. I want to wish them luck and hope that you will continue to support them like you have all the others in the years past. Congratulations to Mark Vitale on the completion of a successful year as President of NJDA and good luck to Mitch Weiner and Pete DeSciscio who will continue the rich MCDS tradition of representation as NJDA officers.
As a reminder, we graduate residents every year from the RWJUH and JFK Medical Center GPR programs. Should you know of any potential job opportunities, please contact one of the officers so that we can put you in touch with the right people
I want to once again thank all the officers and members of the Board of Trustees. We cannot achieve what we have at MCDS without the hard work put in by so many individuals. Having worked with them for so many years, I'm not surprised that we are the tip of the spear that organized dentistry represents, as Danny Krantz pointed out.
At our last meeting I mentioned reading an anecdote about President JFK during a visit to the NASA space center in 1962. The "story" goes that he noticed a janitor carrying a broom. He walked over to the man and said, "Hi, I'm Jack Kennedy. What are you doing?" "Well, Mr. President," the janitor responded, "I'm helping put a man on the moon." To most people, it's obvious what the janitor was doing but in the larger story happening around him, he was helping make history. The point I am making is that no matter how large or small your role, you are contributing to your business and your organization. And so in conclusion I would encourage you to get involved with MCDS and volunteer to help in whatever capacity you can. I hope everyone has a fabulous summer and I will see you at our next meeting, with less stress and hopefully, less weight!!
Attendance: Drs. Amit Vora, Mitchell Weiner, Sunny Satwah, Ira Rosen, Robert Ashmen, Genevieve Fernandes, Antoinette Tauk, Robert Silverstein, Richard Kahn, Mark Schambra, Steven Susskind, Devang Modi, Nicholas Diaz, Constantine Simos, Christopher Fiorentini
Acceptance of 3/13/2018 Minutes—vote unanimous
Treasurer's Report – Dr. Mario Fiorentini
See full report on page 3
Education Coordinator—Dr. Genevieve Fernandes
On April 17th Dr. David A. Wank will be speaking on "Moving Patients from your Website to your Chair." This meeting will take place at Pines Manor, Edison, NJ.
NJDA Council Reports:
Membership—Dr. Genevieve Fernandes, Dr. Nima Mir-Madjlessi
Dr. Handsman mentioned that it was brought to our attention that not everyone was aware of all the benefits of membership. Most of the NJDA staff was present at the meeting and introduced themselves to the group. The second half of this meeting every council and committee member will have the opportunity to visit each department "station" and spend a few minutes to learn about each staff member and the services they provide for NJDA. The goal is to provide information to the council and committee when making calls for recruitment and retention purposes. These were the categories/stations which were set up: membership and communications, legal and regulatory, practice management, government and political action, programming, and endorsed relationships. Dr. Handsman reported that to date we have 2,292 active paid members. We are currently down 200 members compared to this time last year. He emphasized the importance of retaining dentists within their first few years of becoming a dentist with the hope they will be members for life. He also highlighted that contacting non-members is a monumental task that must be taken on by the leadership of the component because it cannot be tackled by one person. Dr. Handsman communicated that a trustee asked if NJDA was able to set-up automatic renewals for 2019 membership dues. Currently, there are about 20 states that are offering automatic renewals; this will be further discussed with the Board of Trustees. ADA Strategic Promotional Incentive (SPI): The ADA approved this incentive for 2018 which is a 50% dues reduction of the active member dues rate.
ADA Non-Renew Predictive Model: The ADA has a tool to help states identify members with the highest risk for non-renewing. The Council & Committee members in attendance received their component list which Dr. Handsman requested to be brought back to their components and make a group calling effort.
The next meeting of the council on membership is scheduled for Monday, April 30th at 6:30 PM at the NJDA.
New Dentists—Dr. Nicholas Diaz
The new dentists meeting was held on 3/19/2018 in conjunction with Membership Council. Topics Discussed: ADA strategic plan for non-members to join with 50% discount is still active. According to ADA, they have "flagged" active members who are at high risk of non-renewal due to specific factors (I am currently unaware how the list is populated). There is a strong effort being made to not only acquire new members, but to retain current members, especially at the 5 year mark. If you know any members who have not paid their dues please send a friendly reminder.
New Dentist Track for Annual Session: Must register online through NJDA website. Track Includes $25 Conference Pass, Exhibit Floor Access and the following items listed by day. Please Note: Hotel guest rooms are ONLY available with pre-registration. Friday: Continental Breakfast, Opportunity Rocks Attendee Luncheon, a maximum of 7/8 CEUs, Afternoon Coffee Break, NJDA Leadership Dinner, Access to the New Dentist Hospitality Suite and a Hotel Guest Room (Friday evening ONLY). Saturday: Dental Yoga, Continental Breakfast, New Dentist Track - 3 CEUs.
New Dentist Social Event:
Thursday 4/26. 7-9 PM at the Fox and Hound in Edison, NJ. You must register at NJDA Website. $20 registration fee will be reimbursed by event sponsor which is Bank of America.
Committee Reports:
Corporate Sponsorship—Dr. Ira Rosen
At the April General Membership meeting, we are expecting three of our gold sponsors to be joining us: ZimmerBiomet, Provident Bank and Techspedient. In addition, our silver sponsor, Dentsply International, and one of our bronze sponsors, Kuwata Pan Dent will be joining us as well. Please make sure to visit all of our sponsors and view their products. Once again, we will be raffling off four $25 VISA gift cards for those of our members that visit with each of our sponsors and get their cards stamped.
MCDS Study Club—Dr. Nima Mir-Madjlessi, Dr. Genevieve Fernandes
Our last study club had to be cancelled due to poor weather. The following sessions have been scheduled for the MCDS: On Wednesday, 4/25/18 from 6:30-9:00 PM at the NJDA Dr. Gabriel Ruiz "Prosthetic Driven Implant treatment planning for long term success." On May 23, 2018, Dr. Glen Atlas "Intravenous Anesthesia in the Dental Operatory." I would like to remind everyone that this Study Club is a Membership Benefit. I am looking forward to seeing everyone.
New Business
A motion was made by Dr. Susskind to change the cost for anyone that wants to attend one of our MCDS meetings from $50 to $75. This motion was unanimously approved by the board.
Respectfully Submitted,
Antoinette Tauk, Secretary
2/28/18
3/31/18
3/31/17

Checking (Provident)

$89,397.38
$109,866.21
$111,901.47

Savings (Provident)

$20,040.71
$20,042.41
$20,022.37

Paypal

$14,377.27
$14,377.27
$8,167.78

Total

$123,815.36
$144,285.89
$140,091.62

2/28/18 through 3/31/18

P & L Statement Checking Account

INCOME

Component Dues
$27,778.00
TOTAL INCOME
$27,778.00

EXPENSES

Executive Secretary
$629.00
Study Club Dinner
$88.84
Speaker Fees
$500.00
NJDA Legislative Lunch
$500.00
Supplies
$14.33
Dinner Meetings
$5,577.00
TOTAL EXPENSES
$7,309.17

Overall Total
$20,468.83

P & L Statement Savings

INCOME

INTEREST
$1.70
TOTAL
$1.70
OVERALL TOTAL
$20,470.53
Highlights from the April 2018 Meeting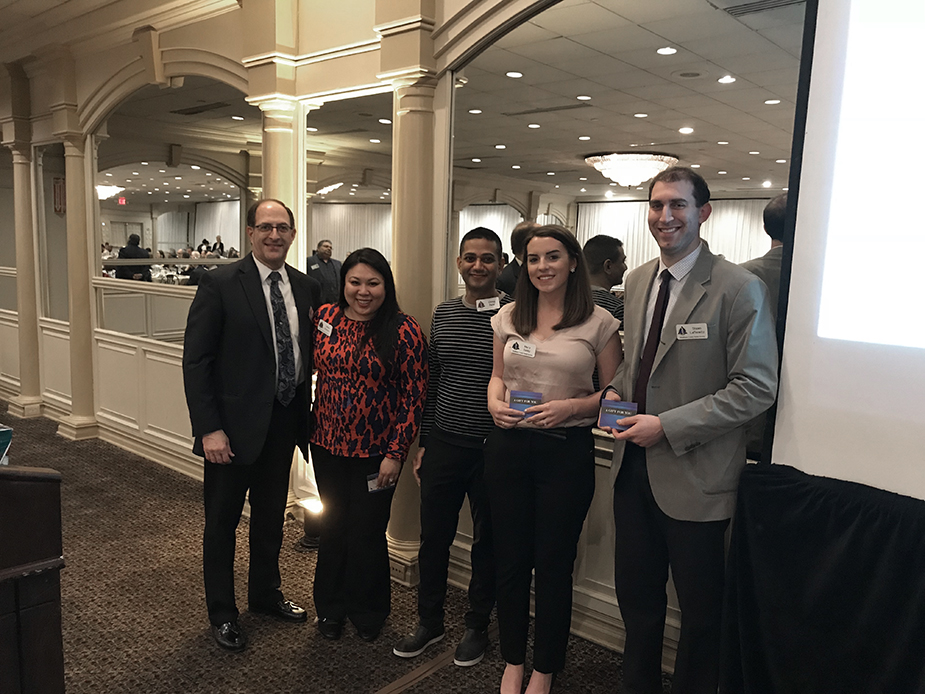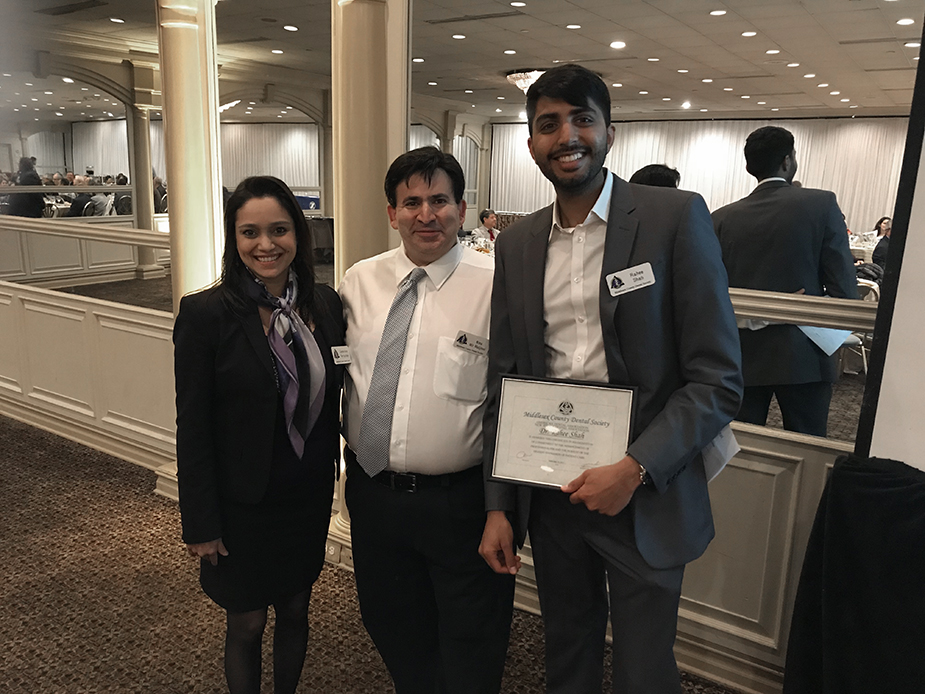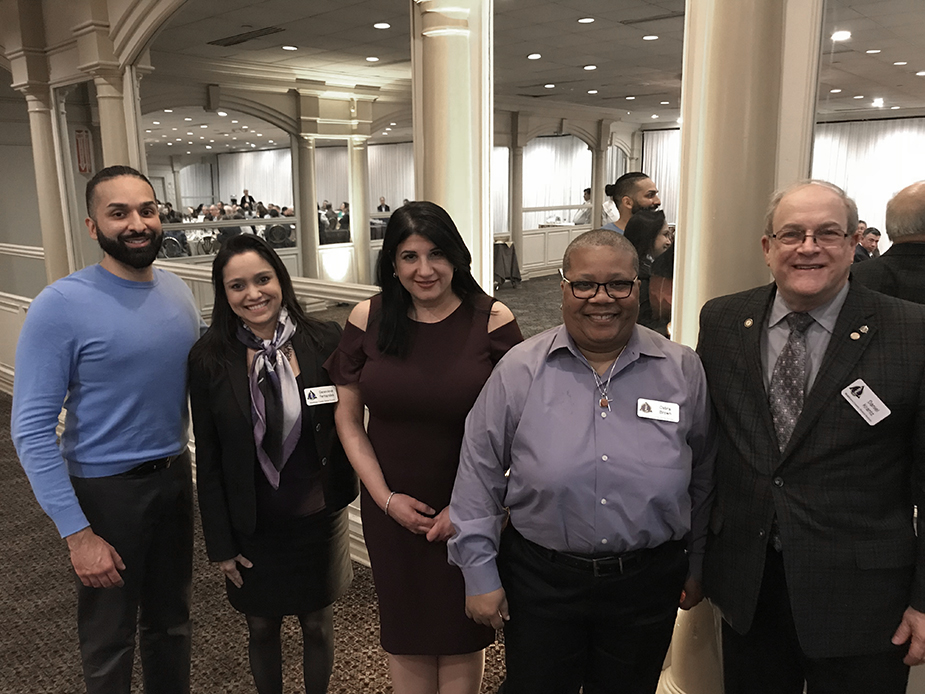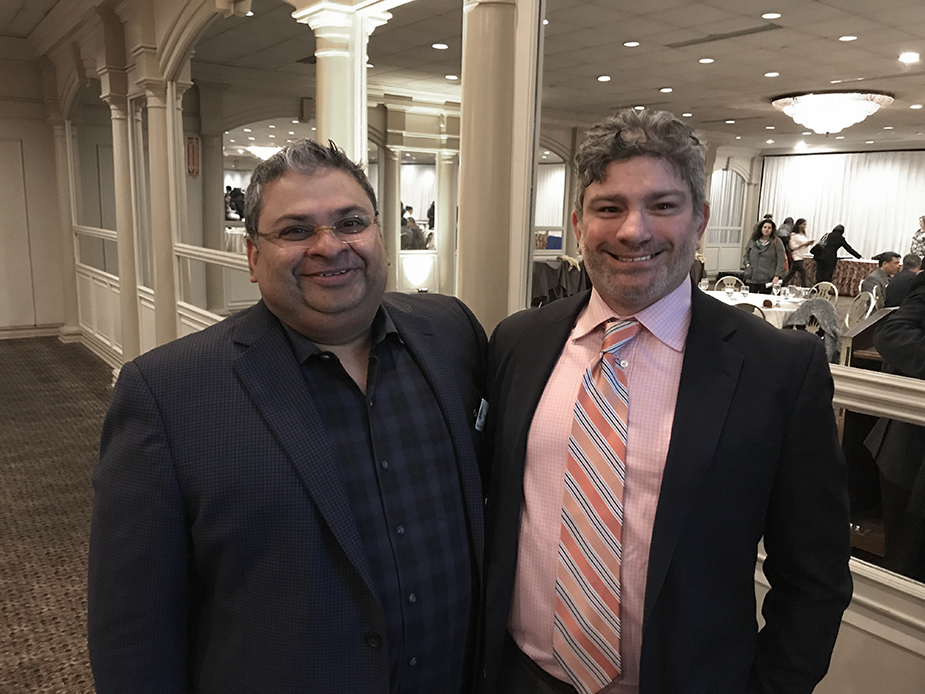 Join us at NJDA's Annual Dinner Dance
as we celebrate the anniversaries of our members and honor NJDA's current President, and MCDS's own, Dr. Mark Vitale
Friday, June 1, 2018
at The Palace at Somerset Park,
Somerset, NJ
Please RSVP by May 21 at
www.njda.org or call
732-821-9400
DENTAL OFFICE AVAILABLE TO SUBLET
Modern, high end office located in a professional building in North Brunswick available to sublet part time. Great opportunity for a new dentist startup, satellite office or specialist. Please email inquiries to dr.tauk@verizon.net.
Like MCDS on Facebook!
Visit our Facebook page and like us!