Program:
Tuesday, March 20, 2018
Featured Speaker: Dr. Frank Celenza
"Restorative, Orthodontic and Implant Options for Congenitally Missing Teeth"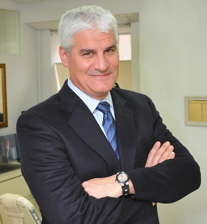 Dr. Frank Celenza is a uniquely qualified dual specialist in the fields of both Periodontics and Orthodontics. This dual certification positions him perfectly for the understanding and treatment planning of multi-faceted adult dental needs. He has been involved in post graduate teaching for over twenty years and is an acclaimed speaker worldwide. He has recently joined a faculty position at Rutgers Dental School. Dr. Celenza has received numerous awards and commendations, and has authored many scientific articles and textbook chapters. He has been in practice for over twenty years in New York City and more recently with satellite practices in New Jersey and Westchester. He is also the product of a long line of dental specialists, both his father and brother are recognized Prosthodontists.
Modern advances in the management of congenitally missing teeth have resulted in more streamlined management of these cases as well as options for different outcomes. Further, new developments in the provisionalization of these cases are available. This presentation will demonstrate a variety of treatment plans, executions and outcomes depicting these available strategies. Lessons learned from errors will be incorporated in the thought process. The information presented in the treatment of these case types applies to a wide variety of other situations. Participants will gain a better appreciation for the nature, and the sequential management of congenitally missing case types.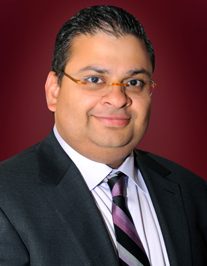 As I sit down to write this message, its 60 degrees and we are in the middle of February!! I am not going to venture into the polarizing topic of global warming, but I hope everyone will agree that this is a day to enjoy. The winter as of this writing has been very kind and I hope when you read this nothing much has changed. I am not sure I trust the predictions of Phil and Chuck, but I know spring is coming when pitcher and catchers report for spring training!!
As in the US, much of the world celebrates spring as a new beginning. For some countries and cultures, it's a new year. In that spirit I take the liberty in asking all of you to try something new this spring. Maybe something at home, in the office, or with organized dentistry. Encourage your colleagues to become new members or become an officer of our society. I realize this sounds like a broken record but there is strength in numbers. One needs to just look at what happened to our medical colleagues whose associations have very dismal membership numbers.
By now you should have received the brochure for our upcoming Annual Session. Its at the Newark Marriott form May 17-19. The schedule is filled with a variety of topics and great line-up of speakers. There are also different kinds of registration options so there really shouldn't be a reason to not attend, barring the obvious ones. This is also the meeting where usually the outgoing President is felicitated but a few years ago that was changed. It is now a separate evening of music, food and fun. This year its on June 1 at the Imperial Palace in Somerset, NJ. What makes it special is that our member Dr. Mark Vitale will be the honoree. Details will be sent in the mail shortly. Please join me in celebrating Mark's Presidency.
I hope you will join me on March 20, 2018 as Dr. Frank Celenza will lecture on "Restorative, Orthodontic and Implant options for congenitally missing teeth." Dr. Celenza is a Periodontist and an Orthodontist and an expert on the subject matter. Having heard him before, I promise, you will not be disappointed. Until we meet, keep in mind Robin Williams who said, "Spring is nature's way of saying let's party."
Attendance: Drs. Amit Vora, Genevieve Fernandes, Sunny Satwah, Mario Fiorentini, Antoinette Tauk, Ira Rosen, Sandy Goldstein, Robert Silverstein, Alyssa Bernstein, Nima Mir-Madjlessi, Nicholas Diaz, Deborah Brown, Steven Susskind, Christopher Fiorentini and Stephanie Dowling,
Acceptance of 1/9/18 Minutes—vote unanimous
Treasurer's Report – Dr. Mario Fiorentini
See full report on page 3
Education Coordinator—Dr. Genevieve Fernandes
On February 20th, 2018 we will have Dr. Rosenfeld as our speaker at our general meeting at Pines Manor, Edison, NJ.
NJDA Council Reports:
Membership—Dr. Genevieve Fernandes, Dr. Nima Mir-Madjlessi
We had the Membership Council meeting on 2/12/18. This meeting was held in conjunction with the New Dentist Council. The highlights were as follows:
• As of the most recent account, the renewal rate for 2018 is at 75%, which is 52% of dentists practicing in NJ.
• The New Dentist has held 2 events in Jersey City and Atco which were very successful. Also, the followers on the New Dentist Facebook page seems to be increasing.
• The ADA has approved a SPI non-member recruitment plan whereas nonmembers who have not utilized any of the previous plans, can take advantage of a 50% discount for 2018.
• The Membership Council will be focusing on member retention, because apparently, according to the ADA, NJ has one of the lowest retention rates in the country. Dr. Vitale will be looking into the ADA statistics.
• Each of the attendees at the meeting were given a list of five dentists in their respective components to contact personally and to try to encourage to become new members.
• The dental student members of the council have stated that the graduating class in interested in a round table discussion with a finite number of students for guidance in identifying early career roadblocks and challenges.
• The next meeting will be a conference call on March 19, 2018.
New Dentist—Dr Nicholas Diaz
A joint meeting between New Dentist and Council on Membership took place on 2/12/2018 at NJDA. The following topics were discussed:
• New Dentist Social event at Atco Brewing was held on 1/31/18.
• Registration for New Dentist Track for Annual Session is open. Please register online.
• Membership renewals and retention primary focus
• Future joint meeting planning to be held, date TBD
• New Dentist Social event in April. Date and location TBD.
Peer Review—Dr. Steven Susskind
Two cases were mediated this month. One was mediated successfully and the second case was not. A new case was opened this month.
Committee Reports:
Corporate Sponsorship—Dr. Ira Rosen
I am pleased to announce that once again we have a "full slate" of corporate sponsors for our February meeting. We have our four gold sponsors (ZimmerBiomet, Provident Bank, Techspedient Networks and Zeiss), we have our silver sponsor (DentsplySirona) and one of our bronze sponsors (Benco Dental Supply Company) that will be joining us this month.
We will continue having our raffles at each general meeting for four $25 VISA gift cards for those members that meet with all of the sponsors that are in attendance. All of our members are strongly encouraged to visit with our sponsors and see the products and services they offer and how they can help us and our practices.
MCDS Study Club—Dr. Nima Mir-Madjlessi, Dr. Genevieve Fernandes
The following sessions have been scheduled for the MCDS Study Club. The Study Club is held from 6:30-9 at the NJDA Building in North Brunswick,
Feb 21, 2018: Dr. Gabriel Ruiz:Prosthetic Driven Implant treatment planning for long term success
March 21, 2018: Dr Cavan Brundsen: The Practice Success System It is recommended by Dr. Brundsen for members to invite their team to this presentation.
April 25, 2018: Vikram Venkataraman and Dr. Paul Goodman:Practice Transitions:Valuations and Succesion Planning
May 23, 2018: Dr. Glen Atlas: Intravenous Anesthesia in the Dental Operatory
I would like to remind everyone that this Study Club is a Membership Benefit. I am looking forward to seeing everyone.
New Business—
A motion was made by Dr. Mario Fiorentini and unanimously agreed upon to have an accountant reconcile the Quicken account for the MCDS. The board has decided to hire Barry Siegel of Drucker, Math and Whitman, P.C. A motion was made by Dr. Ira Rosen and unanimously agreed upon to merge the Mentor Committee into the MCDS Study Club.
Respectfully Submitted,
Dr. Antoinette Tauk
Secretary
12/31/17
1/31/18
1/31/17

Checking (Provident)

$97,543.38
90,144.83
$78,345.92

Savings (Provident)

$20,037.47
$20,039.17
$24,369.85

Paypal

$14,377.27
$14,377.27
$3,518.48

Total

$131,958.12
$124,561.27
$106,234.25

12/31/17 through 1/31/18

P & L Statement Checking Account

INCOME

TOAL INCOME
$0.00

EXPENSES

Executive Secretary
$340.00
Telephone
$69.40
Exec Com Dinner
$1,486.74
Dinner Meetings
$5,052.41
Accountant Fees
$450.00
TOTAL EXPENSES
$7,398.55
Overall Total
$(7,398.55)

P & L Statement Savings

INCOME

INTEREST
$1.70
TOTAL
$1.70

OVERALL TOTAL
$(7,396.85)
Highlights from the February 2018 Meeting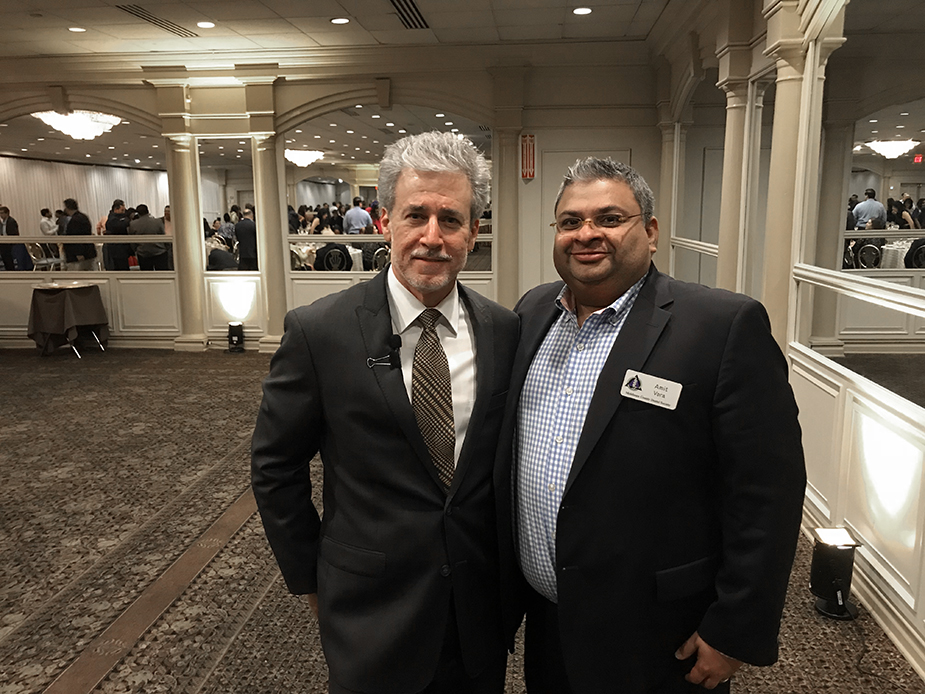 General Membership Meeting Business
The following slate of officers for 2018-19 was unanimously approved by the members present:
President-Elect: Dr. Sanjeev Satwah
Vice-President: Dr. Antoinette Tauk
Treasurer: Dr. Mario Fiorentini
Secretary: Dr. Deborah Brown
Dr. Genevieve Fernandes will automatically become President.
Like MCDS on Facebook!
Visit our Facebook page and like us!