David Crystal

Dr. David Crystal was born in Newark, NJ in 1941. He earned his B.A from Montclair State College in 1963. He served the Air Force Reserve from 1963 - 1967 while studying at Fairleigh Dickenson University and obtained his DDS degree from this school in 1967.
After graduation, Dr. Crystal went into private practice and opened his office in Bound Brook in 1975, where he continues to practice at the present time. He currently serves as the staff dentist at the Somerset Medical Center.
Dr. Crystal studied the subject of pain control and anesthesia extensively and obtained a general anesthesia license in 1980. In 1982, he became a member of The American Society for the Advancement of Anesthesia and Sedation in Dentistry and was elected its president from 1992-93. He has been serving as the Society's executive secretary from 1994 to the present time.
Dr. Crystal is a member of the ADA, NJDA and the MCDS and was voted as "Top Dentist '05" in the New Jersey Monthly magazine. He is a member of International Federation of Dental Anesthesiology and the American Society for Dental Esthetics. Dr. Crystal is also involved as the course coordinator and lecturer for the bi-annual courses held at St. Joseph's Hospital in Paterson, NJ. Besides being engaged in the practice of dentistry, dentistry, Dr. Crystal serves as the Chairman of the Somerset County Committee for The Israeli Bond Organization.
Dr. Crystal resides in Bound Brook with his wife Yasmi. They have five children, Jonathan, Gary, Ari, Emil & Lara Crystal and 4 grandchildren: Benjamin, Nathan, Sara, and Maya.
---
Joseph Fertig

Dr. Joseph Fertig was born in 1942 in the city of Newark. He attended Rutgers University for his undergraduate education and obtained his DDS from New York university in 1968. Dr. Fertig served the Army Dental Corps for four years from 1968 - 1974. He spent the first year at Fort Bragg and the second year in Vietnam for which he received the Army Commendation Medal with Oak Leaf Cluster.
Dr. Fertig joined Dr. Uchin in private practice in 1970 and moved his office from New Brunswick to Somerset in 1984. He then moved to North Brunswick in 1992 where he is presently located. He is a member of the ADA, NJDA, MCDS and a Fellow of the Academy of General Dentistry.
Dr. Fertig is the current Chairman of the Department of Dentistry at St. Peters University Hospital. He is a Past-President of the MCDS as well as the Brunswick Dental Study Club and the Raritan Valley Alpha. He is also a member of the Omega Alumni Chapter.
Dr. Fertig maintains staff privileges at RWJUH and is the former Chairman of Emergency Cardiac Care. He is a member of the Middlesex County Heart Association Board of Directors, former Chairman of the Subcommittee on Basic Life Support and member of the Affiliate Board of Directors of New Jersey Heart Assocation. He was the former Chair of the Dental Steering Committee of First Option Health Plan and a former consultant for the Delta Dental Plan.
Dr. Fertig resides in Monroe, NJ with his wife Naomi. They have two children, Joyce and David and four grandchildren Hallie, Marissa, Matthew and Joshua.
---
Arthur Greenwald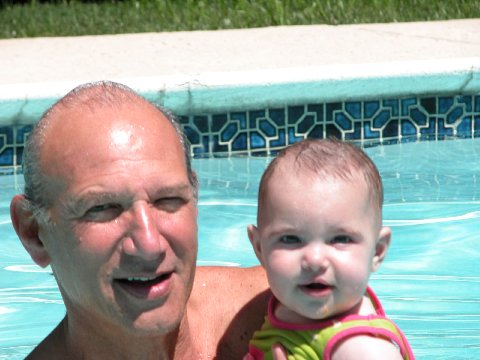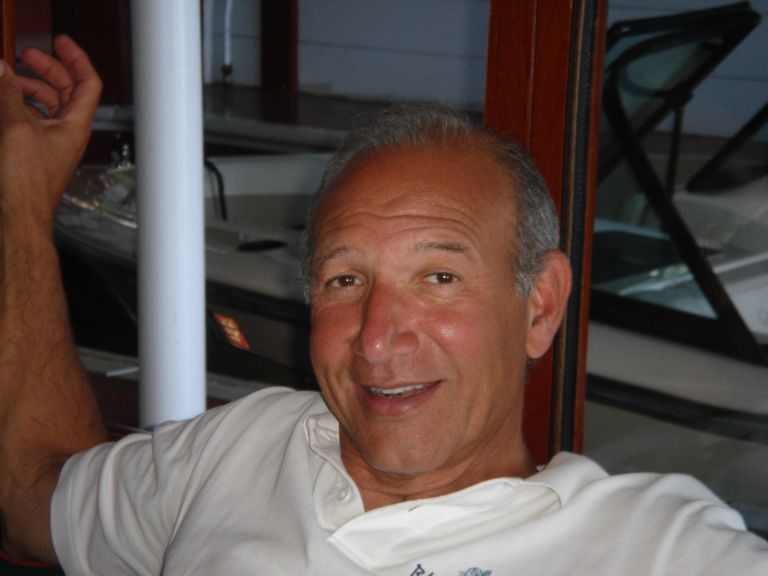 Dr. Arthur Greenwald was born in Jersey City. His father and uncle were both practicing dentists in Carteret, NJ. He attended Temple University for his undergraduate degree and obtained his DDS from the same school in 1967. He served in the Army Dental Corps between 1967 to 1969, stationed at Fort Knox for the first year and at Dian, Republic of South Vietnam for the second year. He received the Army Commendation Medal and served as a member on the KJ team.
He pursued postgraduate education in Oral and Maxillofacial Surgery, graduating from Hahnemann University in 1972. He taught full time at this school for two years from 1972 -1974.
Dr. Greenwald maintains a private practice in Edison, NJ where he has worked full time for the last 33 years. He is currently on staff at five hospitals and is the Division Chief in Oral Surgery at the JFK residency Program.
Dr. Greenwald has served the credentials committee at JFK since 1994 and is a dental consultant to the NJ State Peer Review Organization. He is a member of ADA, NJDA, MCDS and is a Fellow of the American Society of Oral and Maxillofacial Surgery. He holds membership with the NJ Dental society of Anesthesiology is one of its past presidents. He is also a Past President of the Middlesex County Dental society.
Dr. Greenwald lives in Metuchen with his wife Marianne and they have three children: Spencer, Caroline and Meredith. They are the proud grandparents of eighteen month old Vanessa Paige Greenwald and a lovable grand-dog Snickers. He and his wife spend their winters in Naples, Florida.
---
Avery Kelner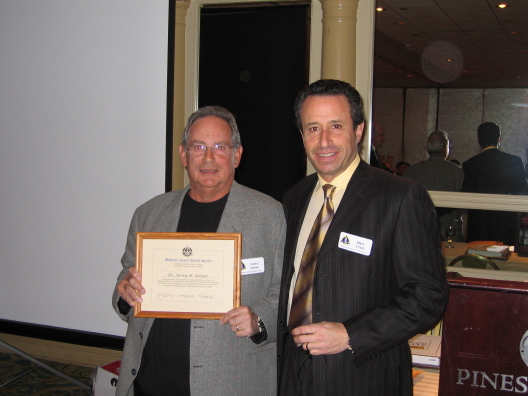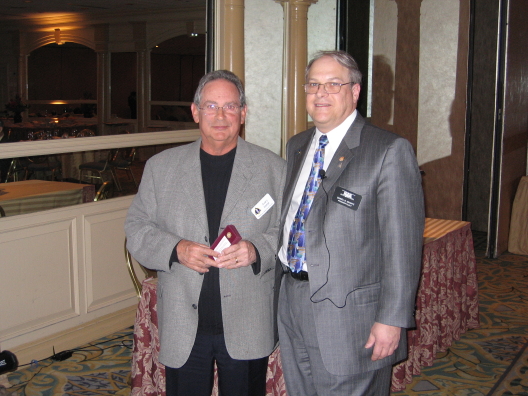 Dr. Avery Kelner was born in Philadelphia in 1942. He graduated from Temple University and obtained his DDS from the same school in 1965. He served the US Army for two years between 1965 - 67. He continued on with postgraduate study at Albert Einstein Medical Center in Philadelphia and earned his certificate in Endodontics in 1969. He started a private practice in the Colonial Village Shopping Center in Edison, NJ soon after graduation and partnered with Dr. Paul Lafkowitz for 29 years and Dimple Malavia for 4 years. Dr. Kelner, however, is now retired from private practice and spends his time between Edison, NJ and Lake Worth, Florida.
In the past, he served as the Director of the Dental Residency Program at JFK Medical Center for four years. He was also actively involved in the Seattle and Raritan Valley Study clubs. Dr. Kelner is a member of the ADA, the NJDA , the MCDS and the American Association of Endodontists. He is a Diplomate of the American Board of Endodontics and was nominated to the New Jersey Magazine's Top Dentists in July 2002. He lives with his wife Susan and they have 3 children Marc, Paul and Jill. They are the proud grandparents of Melanie, Braden, Dean and Danny. Dr. Kelner enjoys golf, tennis and photography.
---
Neil Lawner

Dr. Neil O. Lawner was born in The Bronx, New York in 1942. He obtained his undergraduate degree from the City College of New York in 1962 and earned his DDS from New York University in 1966. Dr. Lawner served the United States Air Force from 1966 - 1968 and was the Captain of the Air Force Dental Corps in Guam during the Vietnam era. He went on to earn a post graduate degree in Orthodontics in 1971 and is a Diplomate of the American Board of Orthodontists.
Dr. Lawner joined the orthodontic practice of Dr. Edwin Sved in 1971 in New Brunswick, and subsequently opened a practice in East Brunswick. Recently, he practiced with Dr. Jeffrey S. Karlin. He retired from active practice at the end 2007.
He is a member of the ADA, NJDA, MCDS, AAO and the NJ Society of Orthodontists.
Dr. Lawner has served on many councils including the Children's Dental Health Council.
Dr. Lawner is the current Chief of Orthodontics at the Robert Wood Johnson Dental Residency program and is planning to teach in New York after his retirement. He lives in Manhattan and is passionate about large format fine art and black and white photography. He has indulged in this hobby for over 20 years and has several solo and group exhibitions to his credit. Some of his work is in the permanent collections of Johnson & Johnson and Bristol Myers Squibb.
He has two sons, Brian, a radiologist, and Kevin, an environmental attorney.
---
Barry Maze

Dr. Barry Maze graduated from the University of Pennsylvania in 1968. He currently practices general dentistry in Jamesburg.