Robert J. Benzell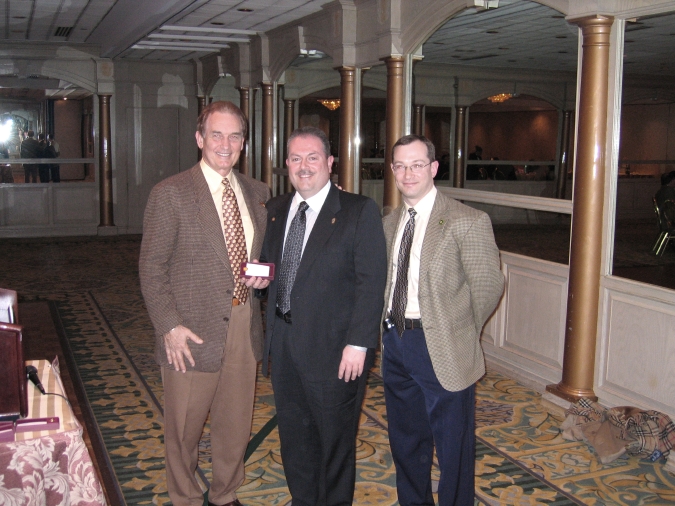 Dr. Robert J. Benzell was born in Scranton, PA, and he attended Virginia Polytechnic Institute where he received an Honorary B.S. in 1961. After earning his D.M.D. from New Jersey College of Medicine and Dentistry in 1965, Dr. Benzell served in the Army from 1965-1968. While in the Army, he served as Commanding Officer and Chief of Dental Clinic in Wildflecken, Germany. After his military discharge in 1969, he entered private practice.
In addition to his tri-partite memberships, Dr. Benzell is also a member of the American Academy of Implant Dentistry, AGD, American Academy of Hypnosis, Royal Society of Health, Military Surgeons of the United States, Federation of Prosthetic Dentistry, American Endodontic Society, American Analgesia Society, Psi Omega Fraternity (Grand Master) and the American Academy of Dental Practice Administration. He has served as the Director of Education for the American Cancer Society.
Dr. Benzell has pursued numerous areas of advanced studies, including occlusion and gnathology, and has completed all 5 levels of training at the Pankey Institute. He is an international lecturer and has authored articles in many professional journals.
Dr. Robert J. Benzell is currently practicing part-time in Jersey City and Somerville and when not practicing, he enjoys traveling and playing golf in Florida and Arizona. He resides in Aberdeen, NJ, Ft. Lauderdale, FL and Tuscon, AZ with wife Regina. They have 2 children: Kimberly, who is a Supervisor for the Woodbridge School District, and Todd, who works for ILX in Tuscon, Arizona.
---
Mervin Kroop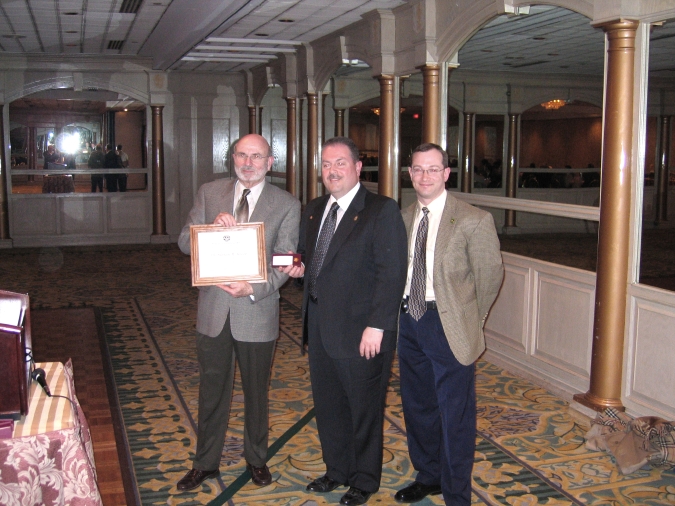 Dr. Mervin Kroop was born in Brooklyn, NY in 1940. He received his undergraduate training at the University of Pennsylvania, and graduated from their dental school in 1964 with a D.D.S.. He subsequently pursued his post-graduate training at the Graduate School of Medicine at the University of Pennsylvania and in 1968, received his certificate in Endodontics. In between his dental school training and post-graduate education, Dr. Kroop served in the Army where he was stationed at Fort Rucker, Alabama and Fort Gordon, Georgia. He served as chief of a dental clinic at Fort Gordon for several months.
Dr. Kroop has been in private practice with the Mid Jersey Endodontic Group since 1968, and taught at the University of Pennsylvania School of Dental Medicine from 1975-80. He received his Diplomate status from the American Board of Endodontics in 1973, and is a Life Member of the American Association of Endodontists. In addition, Dr. Kroop served as the representative of the NJ Society of Endodontists to the State Peer Review Committee in the early 1980s.
Currently, Dr. Kroop resides in North Brunswick, NJ with his wife Gail. They have three children, Tracy, Philip and Jeffrey, and two grandchildren.
---
John P. Petrocelli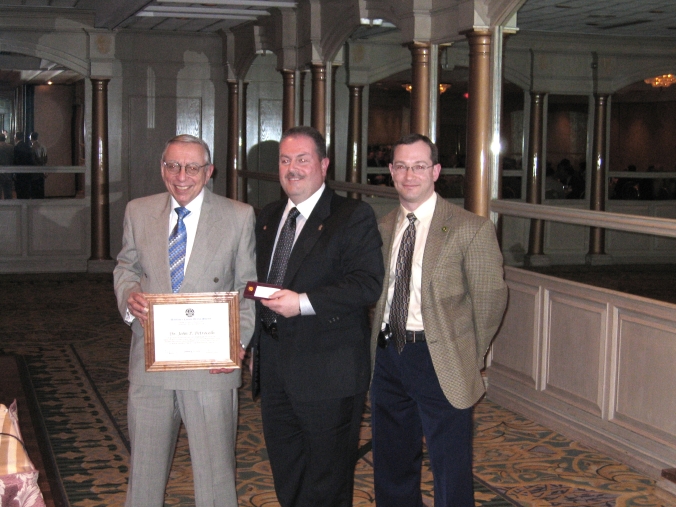 Dr. John P. Petrocelli was born in 1940 in Brooklyn, New York. After graduating from St. John's University, Brooklyn, NY with a B.S. in Chemistry in 1961, Dr. Petrocelli attended New Jersey Dental School (Predecessor of UMDNJ). He earned his DMD in 1965.
After graduating from dental school, Dr. Petrocelli joined the Air Force, where he served as a Captain, Dental Service at Dyess Air Force Base, Texas for the entire term of service.
Dr. Petrocelli has been a member of the Academy of General Dentistry for 30 years and the Brunswick Dental Study Club for 20 years. He is also a 20 year member and Past President of the New Brunswick Exchange Club. In addition, Dr. Petrocelli was a Past President of the Brunswick Dental Study Club.
Dr. John P. Petrocelli, DMD currently resides in Bridgewater, NJ with his wife Jean. They have 5 children: Mark, Matthew, Joanna, Peter, Daniel, and 3 grandchildren: Yasmine, Giulio, Eva.
---
Gene Harnick
Dr. Gene A. Harnick is engaged in the active practice of general dentistry in the Parlin section of Woodbridge. He graduated from NYU Dental School in 1966. (Editors' Note: The source for Dr. Harnicks' biographical information was the ADA Member directory).
(New Life Member Dr. Gene Harnick was unable to attend the presentation. We congratulate him and all of our New Life Members on their induction and commitment to organized dentistry throughout their careers.)