Distinguished Life Members
2005
The following members were inducted as "Life Members" of the Association on 1/18/2005. Each was asked (on a voluntary basis) to provide a bio in their honor.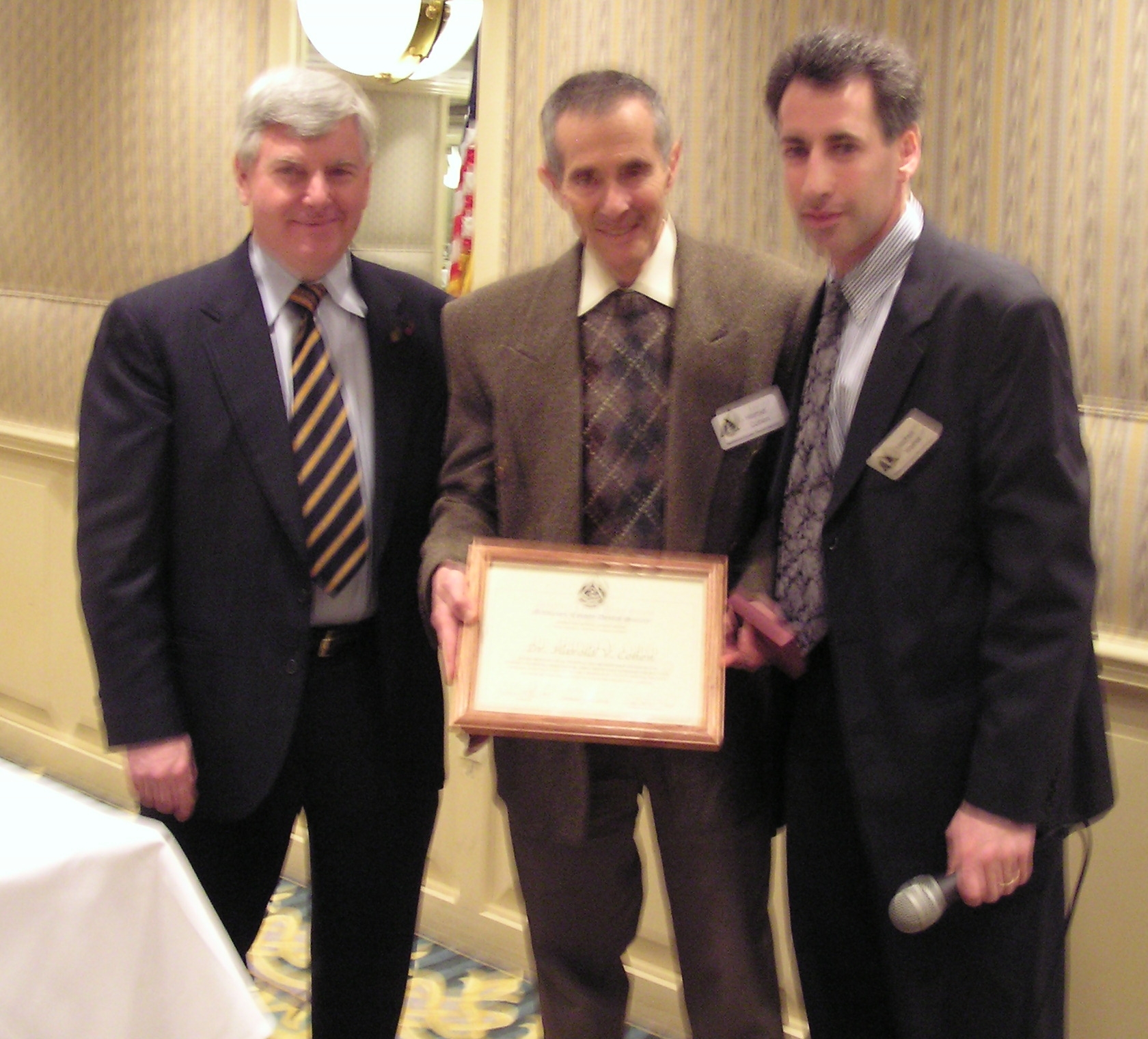 Dr. Harold V. Cohen received his dental degree from the New York University College of Dentistry in 1965, thus initiating his 40 years of dental practice experience.
Dr. Cohen now holds the title of Professor as a faculty member at UMDNJ-New Jersey Dental School- Department of Diagnostic Sciences-Division of Oral Medicine, Newark, NJ. He is clinical supervisor of the Oral Medicine Clinic which treats primarily patients with medically complex issues, orofacial pain/TMD problems, oral medicine pathologies and those with sleep related breathing disorders.
His honors have included election as Fellow International College of Dentists (F.I.C.D) and Fellow Academy of Dentistry Internationale (F.A.D.I.).
He has received the Robert Wood Johnson University Hospital award for 25 years of service
Dr. Cohen has served as a consultant to New Jersey State Board of Dentistry.
He has Lectured nationally and internationally and is published in periodicals and textbooks.
He married to Charlotte and has two daughters Elizabeth and Allison, and two grandchildren Olivia and Evan.

---
Dr. Thomas Pluhar is a native of NJ, born and raised in Bound Brook and attended local grade school and high school. He attended the University of Oklahoma on a football scholarship until knee and shoulder injuries ended his football days. In 1963 he enlisted in the U.S. Air Force and attended medical laboratory technologist school at Gunner Field Montgomery Alabama. Dr. Pluhar holds a certificate as a Registered Medical Technologist. In 1965 he entered American International College, Springfield Massachusetts and graduated in 1967 with a Bachelor of Science in Biology an a minor in Russian Language. He attended Fairleigh Dickinson University School of Dentistry in Hackensack, NJ and graduated in 1971 with a DDS degree. He then joined Dr. Chester T. Karr as an associate from August 1971 until December 1975. In April of 1973 he opened his office in Bound Brook for the practice of General Dentistry with his classmate Dr. Ralf J. Stiebritz. He has been in private practice for thirty three years.
Dr. Pluhar is a member of the ADA and its component societies, the Knights of Columbus, 4th Degree, a life member of the NRA.
Dr. Pluhar is an avid archer and is an active member in many hunting and fishing clubs. He currently resides in Whitehouse Station, NJ with his wife of 42 years, Gale. They have two children: Thomas A. who lives and works in Los Angeles, and Cynthia A. who works in Flemington, NJ and works at home.
---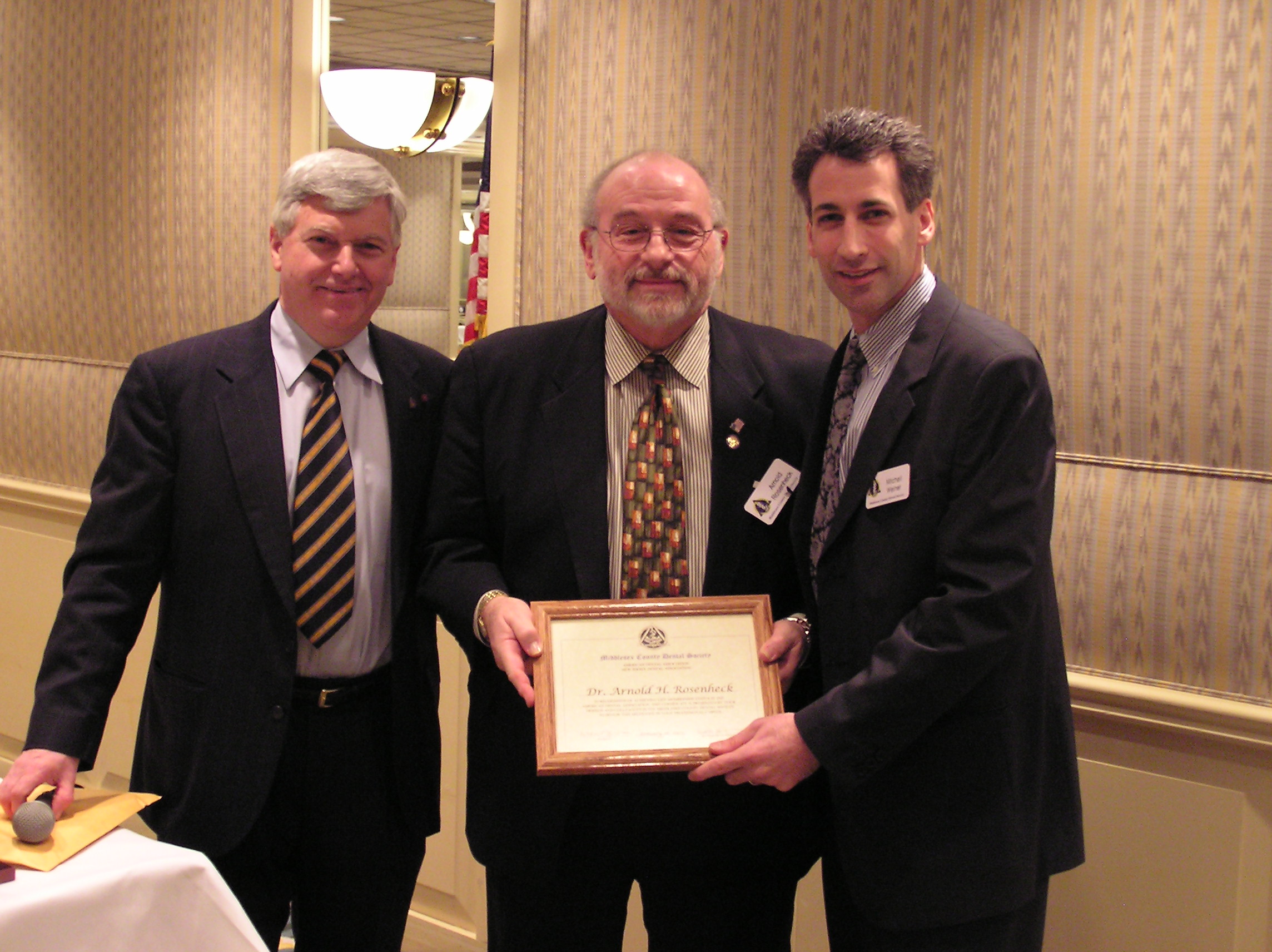 Dr. Arnold Rosenheck received his DMD degree from Farleigh Dickinson University School of Dentistry and received his postgraduate training at Columbia Presbyterian Medical Center with a certificate from Columbia University in Oral and Maxillofacial Surgery as well as one year of internship and 2 years of residency at Long Island Jewish/Queens General Hospital's Oral and Maxillofacial Surgery Program. He received training as a resident in the department of pathology at Long Island Jewish hospital.
In a teaching career that spans 30 years, Dr. Rosenheck holds and has held numerous academic and hospital appointments including- acting chairman and clinical professor of the pathology department at Farleigh Dickinson University School of Dentistry, attending at Harlem Hospital Center in the department of Oral and Maxillofacial Surgery in New York City, Director of Pathology curriculum and training at Middlesex County College School of Dental Hygiene, and acting chairman of the Department of Oral and Maxillofacial Surgery and Acting Chief of Dental Medicine at University Hospital in Newark ('99-'01). He is currently clinical associate professor in the Pathology department and clinical professor in the Surgery department at UMDNJ-RWJMS and Associate professor in the department of OMS at UMDNJ-NJDS. In addition, he is an attending at RWJUH, St. Peter's Univ. Medical Center and University Hospital at UMDNJ. He is currently the Assistant Dean at New Jersey Dental School of the University of Medicine and Dentistry of New Jersey.
Before being appointed Assistant Dean for Hospital Affairs and Institutional Development, Dr. Rosenheck was Chairman of the Board of Trustees at the University of Medicine and Dentistry of New Jersey while engaged in an active clinical practice of Oral and Maxillofacial Surgery as a managing doctor of the Oral Surgery Group in New Brunswick. Dr. Rosenheck is currently the Vice President of the New Jersey State Board of dentistry and senior Dental Consultant to the Department of Health and Senior Services State of New Jersey.
A member of numerous professional organizations and a diplomate of the American Board of Oral and Maxillofacial Surgery, Dr. Rosenheck has served organized dentistry as past-President of MCDS and on the Relief and Peer Review Committees of NJDA.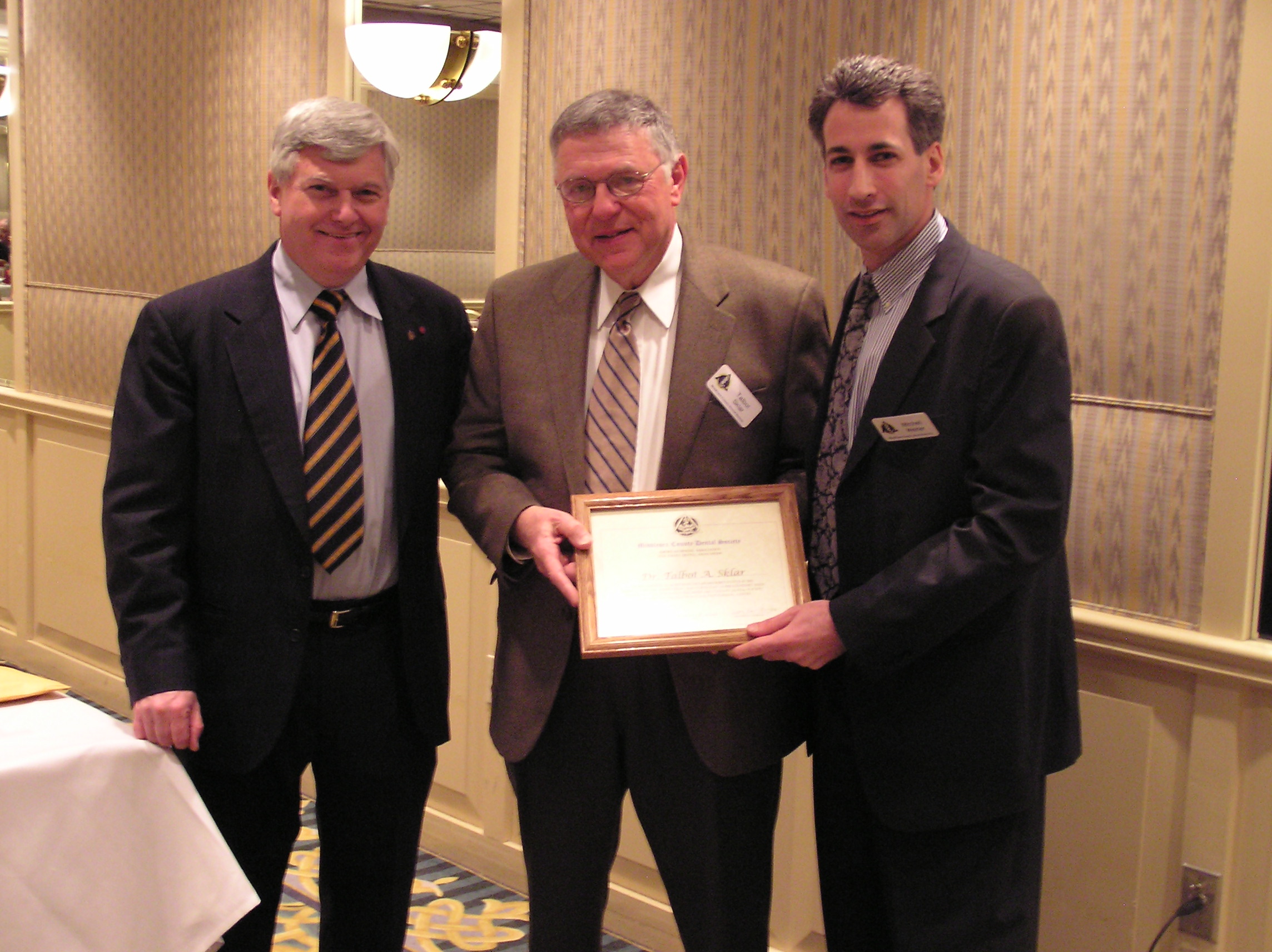 Dr. Sklar attended Fairleigh Dickinson University in Rutherford, NJ and graduated with a Bachelor of Science in Biology in 1961. He attended Temple University School of Dentistry in Philadelphia, PA and graduated in 1965 with a DDS degree. After two years in the US Army as a captain in the Dental Corps, he opened an office in Clark, NJ as a general dentist. Three and a half years later, Dr. Sklar attended the post graduate program in pediatric dentistry at New York University and in 1977 earned a specialty certificate and became a Diplomate of the American Board of Pediatric Dentistry and a Fellow of the American Academy of Pediatric Dentistry. Dr. Sklar is a member of the ADA, Alpha Omega Dental Fraternity, Middlesex County Dental Society, American Orthodontic Society and the Academy of Laser Dentistry, where he will soon attain Advanced Proficiency Status in the Erbium Laser. He has been an attending dentist at John F. Kennedy Medical Center for the past thirty years and is a charter member of the Raritan Valley Study Club and the New Jersey Academy of Pediatric Dentistry. He worked with Dr. Herbert Portnoff for eighteen years and then as a solo practitioner in pediatric dentistry for the past fifteen years in Edison, NJ. In 2002, Dr. Sklar was chosen "Top Dentist" by New Jersey Monthly Magazine.
In his spare time, Dr. Sklar is an avid woodworker, plays piano and flute and has had a keen interest in black and white photography. He resides in Westfield, NJ with his wife of 35 years, Susan. They have three children: Lauren, Matthew and Amy, all living in Manhattan.
Dr. Gerald Whiteman attended Ohio State University followed by New York University's School of Dentistry. He graduated in 1963 with a DDS degree. He then successfully completed an oral surgery internship at Mount Sinai Hospital in New York City followed by oral surgery residency program at Strong Memorial Hospital in Rochester, NY.
After the completion of his training program, he served as a Captain and Chief of Oral Surgery at Tyndall Air Force Base in Panama City, Florida for two years (1966-1969).
In 1968, he relocated to Old Bridge, NJ where he established a practice limited to Oral Maxillofacial Surgery. He still maintains an active practice in Old Bridge with a very strong focus on implant dentistry.
In his spare time, Dr. Whiteman is an avid skier, sailor and tennis player. Over the years he has done extensive world travel with his wife and family. Dr. Whiteman has been married for 44 years to his wife, Susan, who has shared all of the above with him. They have three children: Andrew, Lisa and Brian who all live here in New Jersey. There are seven grandchildren altogether that round out a very close knit family.

---