Distinguished Life Members
2001
The following four members were inducted as "Life Members" of the Association on 1/16/2001. Each was asked (on a voluntary basis) to provide a bio in their honor. The bios of those who chose to do so are included. Otherwise, biographical information obtained from the ADA follows the members' name.
---
Dr. Marvin Friedman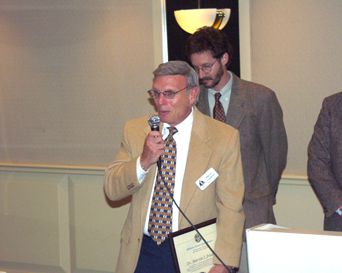 • Graduate of NYU Dental School 1961.
• Captain and a dentist for two years after graduating dental school. • Stationed at Forbes Air Force Base-Topeka, Kansas-end of 1961 and end of 1963.
• Entered private practice at the beginning of 1964 and soon afterwards became a member of ADA, NJDA, and MCDS.
• Practiced dentistry in Woodbridge, NJ until November 1999 at which time I sold my practice to Dr. Edgar Alb and retired.
• I still continue to maintain my dental license and pay my dues to ADA although slightly modified due to my retirement.

---
Dr. Allen Wymisner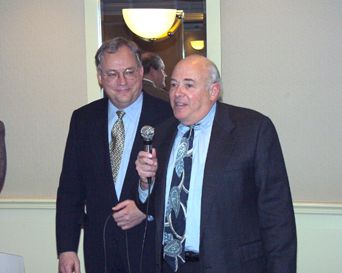 • Born in Newark NJ.
• Graduated Cornell University in 1957.
• Graduated from the University of Pennsylvania Dental School in 1961
• Private practice from 1961 until the present.
• Lived in East Brunswick for 35 years until recently relocating to Lakewood.
• Married 41 years with 2 children and 2 grandchildren.

---
Dr. Robert D. Bennett
1959 Graduate of St. Louis University School of Dentistry
General Practitioner
Practice in South Amboy

---
Dr. James L. Cunjak
1962 Graduate of University of Pennsylvania School of Dentistry
General Practitioner
Practice in Old Bridge