January 16, 2001
NJDA OFFICERS NIGHT — Honoring year 2001 Life Members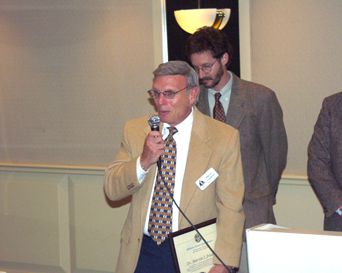 Dr. Marvin Friedman
• Graduate of NYU Dental School 1961.
• Captain and a dentist for two years after graduating dental school. • Stationed at Forbes Air Force Base-Topeka, Kansas-end of 1961 and end of 1963.
• Entered private practice at the beginning of 1964 and soon afterwards became a member of ADA, NJDA, and MCDS.
• Practiced dentistry in Woodbridge, NJ until November 1999 at which time I sold my practice to Dr. Edgar Alb and retired.
• I still continue to maintain my dental license and pay my dues to ADA although slightly modified due to my retirement.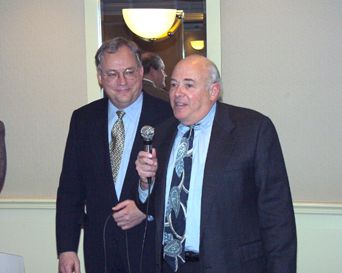 Dr. Allen Wymisner
• Born in Newark NJ.
• Graduated Cornell University in 1957.
• Graduated from the University of Pennsylvania Dental School in 1961
• Private practice from 1961 until the present.
• Lived in East Brunswick for 35 years until recently relocating to Lakewood.
• Married 41 years with 2 children and 2 grandchildren.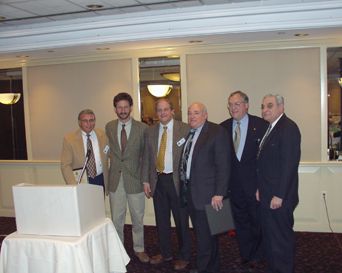 NJDA and MCDS officers congratulate Drs. Friedman and Dr. Wymisner on attaining Life Member status. (From left to right: Dr. Marvin Friedman, MCDS President Dr. Charles Bloom, MCDS State Trustee Daniel Krantz, Dr. Allen Wymisner, NJDA President Dr. Richard Riva, NJDA President-Elect Dr. Carmine LoMonaco)
NJDA President Dr. Richard Riva presents Dr. Charles Bloom with President's Plaque for outstanding service and dedication to MCDS.
Dr. Riva presents Dr. Mitch Weiner with plaque recognizing his service as State Chairman of the NJDA Council on New Dentists 1997-2000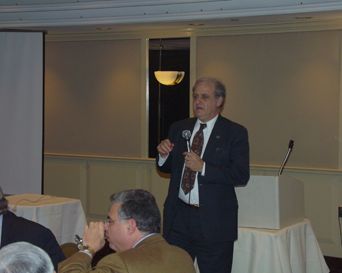 Executive Director and General Counsel Art Meisel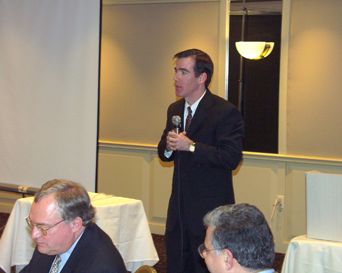 Governmental Affairs Director Tim Clark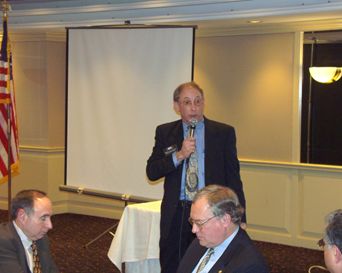 Dental Health Director Marc Millstein