2001-2002
Dental Pharmacology: The Drugs We Prescribe And Underprescribe
Featured Speaker: Patrick Quaranta, D.M.D., M.S., FICD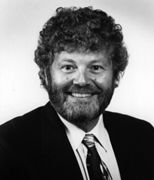 Dr. Quaranta received a BS degree in Biology and a BA degree in Philosophy from Villanova University in 1969. He received his DMD degree from New Jersey Dental School in 1973. He was awarded a Certificate in Orofacial Pain after completing a two year residency 1991-1992. He was an Attending in Oral Medicine at UMDNJ-NJDS from 1993-1995. In addition, he earned an MS in Clinical Psychology from Kean University in 1997.
He maintained a private dental practice from 1973-2000 while teaching at UMDNJ- NJDS. He currently holds the title of Associate Professor of Diagnostic Sciences in the Department of Oral Pathology, Biology and Diagnostic Sciences. He is the past winner of UMDNJ-NJDS Excellence in Teaching Award in 1993, 1994, 1997. In September 2000, Dr. Quaranta was one of 12 inaugural members inducted into UMDNJ's Master Educators' Guild, which was formed to recognize, support and encourage exceptional faculty at the University.
---

Dr. Samuel Kratchman was born and raised in New York. He received his BS and DMD degrees from Tufts University in Boston, Massachusetts. He received his certificate in Endodontics from University of Pennsylvania School of Dental Medicine. He presently holds the title of Assistant Director of Graduate Endodontics and Surgical Director of Endodontics at the University of Pennsylvania, as well as maintaining a private practice limited to endodontics in Exton, Pennsylvania. He has lectured on various topics in endodontics throughout the United States, Europe, Scandinavia, and Asia.
The specialty of endodontics has seen enormous changes in technology over recent years. With the introduction of the operating microscope, nickel titanium rotary instruments, and thermoplasticized gutta percha, the way we perform root canals has changed forever. We will discuss these new instruments on the market, showing their uses as well as their limitations. We will then go step by step through one clinical case as well as showing numerous other cases. The purpose of this lecture is to become familiar with the new technology and to be able to incorporate this technique into one's own practice.
---
Featured Speaker: R. Michael Sanders, DMD, Ed.M., FIDC, FACD
Dr. Sanders received his DMD degree from UMDNJ-NJDS. He received a Master's degree in Education from Rutgers University. He served in the US Army Dental Corps and worked in private practices in Barnegat and West Orange New Jersey upon completion of his military service. He has been a full time faculty member at UMDNJ-NJDS since 1985 and currently holds the rank of Associate Professor and the title of Acting Chair, Department of General Dentistry and Community Health.
In addition, Dr. Sanders serves as Dental Director, UMDNJ Dental Center at Matheny School and Hospital. He has served as a consultant to the State Boards of NJ and PA and was the past recipient of the UMDNJ Foundation Excellence in Teaching Award. His numerous professional memberships include membership in local, state and national organized dentistry. The lecture will delve into the Surgeon General's Report, discuss its implications for dental practitioners and concentrate on the quality of life impacts from oral disease.
---

Dr. John Graeber received his bachelor's degree in Biology from Seton Hall University in 1969. He received his dental degree from UMDNJ in 1972 where he served as class Secretary for four years. He served as a Captain in the US Army Dental Corps at Fort Rucker, Alabama during the Vietnam War (1973-74) and was awarded the Army Commendation Medal for his contribution to the training of Expanded Duty Dental Personnel.
Dr. Graeber has maintained his private practice of High Tech Dentistry in East Hanover, New Jersey since 1975. He has been computerized since 1981, incorporating cosmetic imaging and the intra-oral camera into his practice in 1989. He has given nearly 100 presentations both nationally and internationally on the subject of Kinetic Cavity Preparations and dental lasers to numerous dental schools and regional meetings. He received his ADT laser in 1991, and was the first installation in the United States for Air Abrasion in early 1993. He has performed more than 8000 Laser procedures and 20,000 air abrasion preparations.
Dr. Graeber is a Master of the Academy of General Dentistry and the Academy of Laser Dentistry, a Fellow of the International College of Dentists and a certified laser educator. He has published six professional articles in National publications.
A leader in organized dentistry, his accomplishments include Past President, Tri-County Dental Society, co-Founder and Past President of the Metropolitan Academy of Laser Dentistry, and current Vice President of the New Jersey Dental Association. He will be lecturing on "Laser Tissue Sculpting" and give attendees an understanding of how laser gingivoplasty can enhance the appearance and quality of restorative dentistry in their practices.
---
Interdisciplinary Dental Treatment:Generalist-Specialist Relationships
Featured Speaker: Dr. Bruce Small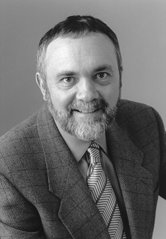 Dr. Bruce Small is a practicing dentist in Lawrenceville New Jersey where he has maintained a busy restorative practice for over 28 years. He is a part time clinical assistant professor at UMDNJ and is on the staff of the GPR program at Newark Beth Israel Hospital. Dr. Small has achieved mastership in the AGD and is a fellow in both the American and International College of Dentists. He is an active member of many dental organizations including the AGD, and the Academy of Operative Dentistry. His interests include esthetics, gold, occlusion, and participating in two operating study clubs. Dr. Small is the esthetic dentistry columnist for General Dentistry Magazine, the official publication of the AGD. Last year he received a special recognition award from his Dental School Alumni Association, one of only three given in 40 years.
He supervises an 18 station training facility called the Institute of New Techniques in Dentistry, an independent teaching facility in Lawrenceville, recognized by the AGD as an approved teaching facility under their national sponsorship program. A continuing student himself, Dr. Small has completed over 3,000 hours of postgraduate education including all the continuums at the L.D. Pankey Institute for advanced dental education and is now a teaching assistant there.
Optimal restorative dental treatment often requires the patient to be treated by more than one dentist. Sometimes orthodontics, periodontics, endodontics, and oral surgery are necessary to achieve a functional and esthetically pleasing result. This can be stressful to both the patient as well as the dentists involved. Dr. Small will give tips for the specialists as well as the restorative dentists that will make life easier for all concerned and possibly lead to enhanced relationships for everyone!
---
"The Smile Maxilla: Advancing Esthetic Diagnosis and Treatment Planning"
Featured Speaker: Dr. Stuart Isler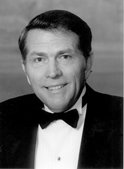 Dr. Stuart Isler received his DMD degree from the University of Pennsylvania School of Dental Medicine. He maintains restorative dental practices in New York City and Denville, New Jersey. He is past editor-in-chief of the Journal of Esthetic Dentistry and a member of the board of directors of the American Academy of Esthetic Dentistry.
He created the extramural department of Continuing Education at the University of Pennsylvania School of Dental Medicine and continues to administer his own 400 member study club, the Hospital Association of Neighborhood Dentists, for 28 years. He has been a consultant to various dental websites and is presently editor-in-chief of dentalVote.com, a ratings site for dental products and opinions. Dr. Isler has lectured both nationally and internationally on various topics in Esthetic Dentistry.
This presentation emphasizes the relationship between esthetic dentistry and beauty. Restorative dentists, working in partnership with periodontists, orthodontists, and laboratory technologists, have the ability to create more attractive patients. This can be realized by creating illusions to the bone that houses the maxillary teeth via changing the perception of the position and prominence of the arch form. We consider this bone the "smile maxilla", the sine qua non of facial harmony.
---
As we gather this month to honor our respective staffs for their contribution to our success, we should reflect on how each separate staff person is so vital to the practice as a whole. Any practitioner who forgets the vital function of a staffperson is clearly reminded of it when he/she calls in sick and we are left to perform his/her functions on top of our treatment duties.
In an age where loyalty to an employer in the marketplace is becoming nonexistent, many of us are blessed with employees who will go to the end of the earth for us because they believe in us and we have made them feel a vital part of our business. For these staff members who show unyielding loyalty to us during inevitable hard times, this night of tribute is deserving. As our practices are extentions of ourselves, so too are our staffs extensions of our families. There is no doubt that they see sides of us only our immediate family members know about.
We hope that you make every effort to honor your staffs by attending this special event.

Back to the MCDS Home Page