1999-2000
The Pregnant Patient: Dental and Medical Considerations
Featured Speaker: Barbara Steinberg, D.D.S.


Barbara J. Steinberg received her DDS from the University of Maryland School of Dentistry and completed a two year general practice residency at the Medical College of Pennsylvania. She is Professor of Surgery & Medicine at MCP Hahnemann School of Medicine, as well as Clinical Associate Professor of Oral Medicine at the University of Pennsylvania School of Dental Medicine. She is a Diplomate of the American Board of Oral Medicine.
Dr. Steinberg is engaged in the general practice of dentistry, specializing in the treatment of medically compromised patients. She is a nationally and internationally invited lecturer in the area of dental treatment of the medically compromised and women's oral health, and has authored numerous articles and contributed to major textbooks on these subjects. She is executive editor of the Compendium of Continuing Dental Education. Dr. Steinberg is a spokesperson for the American Dental Association on women's oral health issues.
---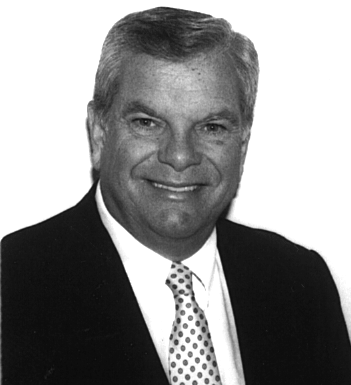 Dr. Gary Wiser was awarded a Masters of Business Administration degree by Temple University School of Business and Management in 1995. He maintained a superior grade point average culminating in his election to Beta Gamma Sigma, the honorary national business society while continuing his clinical orthodontic practice responsibilities. Dr. Wiser is an Assistant Professor at Temple University School of Dentistry and a frequent lecturer at the University of Pennsylvania School of Dental Medicine and the University of Medicine and Dentistry in New Jersey teaching dental students and dental residents practice management principles applicable to the dynamic health care environment of the 21st century.
Following the completion of an orthodontic residency during which he earned a Master of Science degree from Temple University School of Dentistry in 1965, Dr. Wiser established his practice in Freehold, N.J. In 1961, he received a Doctor of Dental Medicine degree from the same university. The practice Dr. Wiser initiated more than 30 years ago has grown to include four orthodontists and three office locations.
Dr. Wiser is the President and CEO of Wiser Management, a management consulting organization for dentists involved in appraisals and sales of practices, forming associations, partnerships and mergers, and instituting prudent internal management systems.
---
Trigeminal Nerve Injury
Featured Speaker: Vincent Ziccardi, D.D.S., M.D.
Dr. Ziccardi earned his bachelors degree from NYU, his D.D.S. degree from Columbia University and his M.D. degree from the University of Pittsburgh. He completed his OMFS Residency in 1995 as Chief OMFS Resident at the University of Pittsburgh Medical Center. After completing his residency, Dr. Ziccardi was appointed Director of Oral and Maxillofacial Trauma at Elmhurst Hospital Center and Assistant Professor of OMFS at Mount Sinai Hospital in N.Y.C.
In July 1997, he was appointed Assistant Professor in the OMFS Department at UMDNJ and is currently OMFS Residency Program Director at UMDNJ as well as Director of UMDNJ's Dentofacial Deformity Program. In addition to reviewing and editing selected texts and professional journals, Dr. Ziccardi has co-authored over 59 professional journal articles and contributed to 15 professional book chapters based on his extensive research , for which he has been awarded numerous grants. His lecture will focus on Trigeminal Nerve Injuries.
---
NJDA Officers Meeting and New Life Membership Presentations

Come hear the stories behind the legislative and legal battles won on your behalf by NJDA this year from the dedicated officers. This annual event is an opportunity to meet the NJDA Directors and General Counsel and to witness first hand their dedication to our members. You will never ask the question, "What is organized dentistry doing for me?" after this evening. It will provide you with the opportunity to learn how to use NJDA's vast resources to get the most of your membership. In addition, a special presentation to our deserving New Life Members will be featured.

---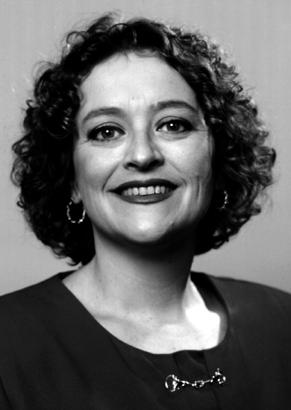 The New Jersey Dentist's Guide to Employment Law
Featured Speaker: Ann F. Kiernan, Esq.

Ann Kiernan has been an attorney since 1981. A solo practitioner in New Brunswick, Ms. Kiernan focuses on preventative law for employers. Her articles on employment issues have appeared in national and local legal publications, and she is the author of chapters in several books on litigation and court procedure. In association with Fair Measures Corp., Ms. Kiernan teaches classes on managing within the law for corporate managers around the country. She received her undergraduate and law degrees from Rutgers University.

Employment law can be a minefield for the unwary. This presentation will give you an overview of New Jersey employment law.

---
The Sy Symanski Memorial Lecture
Ensuring Esthetic Success in Implant Prosthodontics
Featured Speaker: Dr. Harold Baumgarten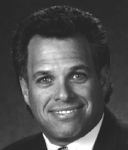 Dr. Harold Baumgarten received his undergraduate degree at Brooklyn College and completed training for his D.M.D. degree as well as his certification in Periodontics and Periodontal Prosthesis at the University of Pennsylvania. He has authored or co-authored numerous professional journal articles and textbook chapters throughout his career. He holds the title of Clinical Associate Professor and Director of Post-Graduate Implant Prosthodontics at the University of Pennsylvania and also serves as a Clinical Assistant Professor at the Medical College of Pennsylvania in the Division of Dentistry. He has lectured extensively both nationally and internationally on Implant Prosthodontics , Advanced Restorative Dentistry and Esthetics, Occlusion and Computers in Dentistry. Dr. Baumgarten practices in Center City Philadelphia.
Osseointegrated implants may fail for a number of reasons. Achieving osseointegration may be relatively easy, compared to the reliable attainment of esthetic excellence. Dr. Baumgarten will discuss these issues candidly with suggestions on how problems can be avoided, and if they occur, how to manage them.
---
Management of the Depressed Patient and Psychopharmacology
Featured Speaker: Myron Pulier, MD
Dr. Myron Pulier received his BA from Harvard College and his MD degree from the Albert Einstein College of Medicine. Following his internship and general psychiatric residency, he has been in clinical practice as a Board Certified psychiatrist since the early 1970's.
Over 20 years of his practice in group and individual psychotherapy and psycho-pharmacology was in Bergen County, New Jersey, where he also led a residency training team and founded the Family Therapy Unit at Bergen Pines County Hospital. He was a founder of the New Jersey Society for Adolescent Psychiatry. He is on staff at Bergen Pines, Hackensack University Medical Center and Holy Name Hospital. At the New Jersey Medical School- UMDNJ in Newark, Dr. Pulier is a Clinical Associate Professor, where he teaches group therapy and is a member of the schools Group Therapy Task Force.
Dr. Pulier has extensive experience with computer applications and has created several computer programs and a programming language. He has been involved in pioneering computer projects at Sloan-Kettering/Memorial Hospital, Hillside Hospital, the Nathan Kline Research Institute, the Pentagon and Walter Reed Army Hospital. He currently consults in computer applications at NJ Medical School and maintains a large mental health resource on the World Wide Web. His lecture will focus on management of the depressed patient and psychopharmacology.
---
As we gather this month to honor our respective staffs for their contribution to our success, we should reflect on how each separate staff person is so vital to the practice as a whole. Any practitioner who forgets the vital function of a staffperson is clearly reminded of it when he/she calls in sick and we are left to perform his/her functions on top of our treatment duties.
In an age where loyalty to an employer in the marketplace is becoming nonexistent, many of us are blessed with employees who will go to the end of the earth for us because they believe in us and we have made them feel a vital part of our business. For these staff members who show unyielding loyalty to us during inevitable hard times, this night of tribute is deserving. As our practices are extentions of ourselves, so too are our staffs extensions of our families. There is no doubt that they see sides of us only our immediate family members know about.
We hope that you make every effort to honor your staffs by attending this special event.

Back to the MCDS Home Page