February 1998 Newsletter
---

President's Message
President's Message . . . Cavan Brunsden
The Future is BRIGHT
January s meeting with the Officers of NJDA, provided an evening of enlightenment for most of our newer members and for our established members as well. Presentations given by Joel Gelbman, Art Meisel, and Phil Cocouzza were informative as to the current events being handled on our behalf by the dental association.

Bill Prentice provided an excellent description of how our needs as dentists are guarded by his lobbying efforts in Trenton. It is truly amazing how easily legislation (which could negatively affect our livelihoods) would be passed without representatives like Bill. Bill's job is to educate the lawmakers about issues in the dental and associated professional fields and to protect the needs of the public and dentists as well.

A recent event illustrates the role of NJDA in Trenton as the dental watchdog of our professional future. In an effort to prevent insurance fraud similar to those that have occurred in the Chiropractic field, a bill was about to be passed that could have allowed for a criminal conviction for health care claims fraud for three or more errors on an insurance form. This charge carried with it a mandatory loss of license for life with no system of appeal. Changes were made to this bill solely due to the efforts of NJDA through Bill Prentice.
Are we worth this type of representation? You bet we are! ADA, NJDA and MCDS work on behalf of dentistry on a national, state and local level, and this exemplifies one of the true benefits of belonging to organized dentistry.
This meeting helped to illustrate the bright future that lies ahead for our organization. Not only did our representative staff at NJDA instill in all of us a sense of confidence and trust, but in addition, they reinforced the value of membership for all of us.
Cordially,
-Cavan Brunsden, D.M.D., President


MCDS Board of Trustees Report
-January 13, 1998-
Attendance: Brunsden, DeSciscio, Engel, Fertig, Huberman, Kahn, Kline, Perlmutter, Prabhu, Schambra, Silverstein, Villa, Weiner
Acceptance of Minutes-11/11/97-Unanimous
Treasurer's Report: Previous Balance $24,988.22
C. Bloom, Treasurer Income + Expenses -3,084.67 Current Balance $21,913.55
NJDA Council Reports:
Insurance Council-R. Kahn
The Insurance Council voted to renew Nebco's contract for another year. Also, the Council voted to endorse Liberty Mutual for auto and homeowners insurance.
Dental Health-Huberman
· The Smile Line will be held this year on Wednesday, June 3rd.
· A patient information section has been added to the NJDA web page.
· The Dental ID team has 65 members on three teams that are prepared in the event of an emergency.
· A new list for fluoride levels in the public water supply is being done and will be published when completed.
· The New Jersey State Interscholastic Sports Association approved mandatory mouth protectors for all participants in ice hockey and football, not for all sports. Because mouth protectors are of great importance for all sports, the issue will be looked at on a national level, and any ruling will supersede the New Jersey decision.
· There are 2000 dentists participating in "SeniorDent", a senior citizen access program allows qualified participants a discount on services rendered by a participating dentist.
· Legislation has been brought forth to make it mandatory for a dentist to be present at all professional boxing matches.
Membership-N. Villa
NJDA had 113 new members during the first six months of 1997. Seventeen of those were from Middlesex County.
NJDA Board of Trustees-D. Krantz
See full report in this newsletter.
ADA Board of Trustees-J. Leizer
See full report in this newsletter.
MCDS Committee Reports:
Children's Dental Health Month-C. Brunsden
The elementary school poster contest will be held again this year, and the awards program will be held at East Brunswick High School. This year they are looking to have table displays set up in the lobby area during the registration period. Announcements will be made at future meetings. Also, Middlesex County will be hosting "Nurse's Night" and "A Day at the Circus".
Program Committee-P. DeSciscio
NJDA sent out letters for January's "Officer's Night". Some non-members have responded that they will be attending this meeting.
Continuing Education Committee-P. Engel
MCDS has the opportunity to co-host Dr. William Dickerson with Marcy Dental Lab on May 8th in Middlesex County for a full-day lecture. Marcy Dental Lab will host Dr. Dickerson in this region on this date regardless of whether MCDS chooses to co-host. Because of the close time frame between this course and the lecture by Dr. Steven Seltzer that has been scheduled for April 29th, a motion was made to reschedule Dr. Seltzer's course to the Fall. The motion was seconded and the vote unanimous to reschedule Dr. Seltzer's full-day lecture.
A motion was made to co-host the course with Marcy Dental Lab and bring Dr. Dickerson to Middlesex County for his full-day lecture. Discussion included the need for more information on the cost to MCDS for the expenses that it will incur relative to AV equipment, room cost, and a newsletter supplement to advertise to the members. More importantly, there must be a way to include a member benefit relative to cost of the program. Assuming that there would be a member discount, and all costs would be negligible, the motion was seconded and the vote was 8-2 in favor of co-sponsorship of this program.
Old Business
Last month a motion was made to deplete the funds in the Sy Symanski Lecture account to simplify the bookkeeping, and make a provision in the bylaws to insure the perpetuation of the Sy Symanski Lecture. The funds would be drawn directly from the MCDS account. After review of the bylaws, a revision has been made and will be brought to vote on by the membership.
New Business
Council Representatives-There has been a change in the MCDS representatives to the NJDA councils. Both the Dental Education and New Dentists chairperson positions were vacated and filled with the Middlesex County representatives.
· Dr. George McLaughlin will be the new chairman of the Dental Education Council, and Dr. Peter DeSciscio will be the new voting representative.
· Dr. Mitchell Weiner will be the new chairman of the New Dentists Council, and Dr. Maya Prabhu will be the new representative.
· Dr. Robert Silverstein will replace Dr. DeSciscio on the Communications Council.
· Dr. Ross Kline will be representative to the Long Range Planning Council.
· Dr. Joseph Fertig will be representative the Judicial Council.
All council representatives are listed on the back of the newsletter.
Newsletter Advertising-Twelve solicitations for newsletter advertising have been sent out following favorable telephone contact. At this time, nothing has come back by mail, but we are optimistic that we will have sponsors for upcoming newsletters.
Staff Night will be heavily advertised in the next several newsletters. A large turn-out is expected, and new ideas for table seating are being explored. Heavy emphasis will be placed on pre-registration.
This year's Annual Session will be held June 3rd-5th. The dinner dance will be Thursday night, June 4th, and the House of Delegates meeting will be Friday morning, June 5th.
Respectfully submitted,
Mark Schambra, DDS




Treasurer's Report
February 1, 1998
Treasurer: Charles Bloom, D.M.D.
Previous Balance
(1/1/98) $21,913.55
Income / Expenses
(1/1/98-1/31/98) $15,370.55/ $2,608.79
Current Balance
(1/31/98) $34,675.26
---
PROFIT & LOSS STATEMENT
1/1/98 Through 1/31/98
INCOME:
TOTAL-INCOME: $15,370.55
EXPENSES:
Newsletter 1,309.69
Secretarial 258.85
Honorarium 1,000 (Sy Symanski)
NJ State Fees 15.00
Name Badges 25.25
TOTAL-EXPENSES $2,608.79
TOTAL INCOME/EXPENSE $12,761.71

NJDA Board of Trustees Report
Components societies are no longer allowed to separately post minutes of the State Board of Trustees Report. You can now find the reports at http://www.njda.org/member/board_minutes/index.html.

Articles
National Data Bank Questions & Answers
Q.If a dentist receives advance payment as part of a pretreatment estimate, and the actual charge is less than the amount paid, must the dentist report a refund of the difference?

A. No.

Q. If a dentist's office offers a money back guarantee to all patients, must these refunds be reported?

A. This might be reportable because it involves an exchange of money. However, the regulations interpreting the Act do not provide a definite answer to this question. Check with your own attorney for advice about this question.

Q. Is retreatment considered to be a refund and if so, is it reportable?

A. Only monetary payments made in response to a written request for a refund are reportable. Therefore, if the initial treating dentist redoes the work or retreats the patient, that is not reportable.

Q. What if I pay another dentist to do the retreatment?

A. If the payment was made out of your own pocket then it would not be payable. But, be aware that regulations do not provide a definite answer to this question, therefore check with your attorney .

Q. What can happen if I (or my professional liability insurance carrier) fail to report that which is required to be reported?

A. An insurance company, self-insurer, or other entity that fails to report information on a malpractice payment it makes for the benefit of a dentist will be subject to a civil money penalty of up to $10,000 for each such payment involved.

Q. Do I have the right to appeal if penalties are assessed against me?
A. Yes.

For your information
Good record keeping is essential to the practice. Without it you are opening yourself to all kinds of medico-legal problems. I feel this statement was worth repeating.

Any questions or comment:
Fax Dr. Fromkin at (732) 821-1904

Announcements
NJDA Board of Trustees Meeting - December 17, 1998

The Board has a new Deputy Attorney General - Nancy Miller.

Continuing Education: There are a maximum of 7 hours CE credit for Practice Management and 10 hours credit for Home Study permitted. Credit could be given for a segment
(morning or afternoon portion of a full day course) provided that the attendee signed out.

The proposed rule - concerning Nitrous Oxide: The Board voted to refer it back to the Anesthesia Committee (including a representative from NJDA) for further review.

The proposal concerning Conscious Sedation with Multiple Oral Agents: The Board voted not to adopt this proposal but may mandate a pharmacology CE requirement in the future.
---
ADA Board of Trustees
The dates and locations for the ADA Annual Meeting over the next several years are as follows:

October 24-28, 1998 - San Francisco, CA
October 9-13, 1999 - Honolulu, Hawaii
October 14-18, 2000 - Chicago IL

The proposed National Public Awareness Campaign will be one of the most controversial issues at the 1998 ADA House of Delegates Meeting. The ADA Board directed that a proposal for a definitive method of paying for the Campaign, including dues structure, be presented at the February Board Meeting.

At the Chicago ADA building, consultants have proposed space utilization that would accommodate 72 staff members (we have approx. 50 now) per floor assuming installation of modernized office concept furniture. Unfortunately, asbestos contamination above the ceiling makes accommodating this new staffing technology cost prohibitive. Completing asbestos abatement and furniture/renovations will run approx. $18.5 million. Financing this project, if done, can come only from the use of reserves, or a $62 per member dues assessment for three years, or taking out a mortgage on the building. Financing options will be considered by the Board at the next meeting.

The high failure rate (ranging up to 70%) in most of the regional boards was a topic of discussion. Revised standards for accreditation of dental schools will be considered as a result.

Northwestern Dental School will be closing with graduation of its current junior class.
---
Dues Structure Amended for New Dentists by ADA and NJDA
Dues Structure Amended for New Dentists by ADA and NJDA
Remainder of calendar year following graduation of dental school
or residency - no dues.

1st full year following residency or graduation - 25% of full active dues
2nd full year following residency or graduation -50% of full active dues
3rd full year following residency or graduation - 75% of full active due
4th full year and beyond -100% of full active dues
Keep Wed. June 3 open for a full day course at NJDA's Annual Session by Robert Nixon (Laminates and Cosmetics) at a significant discount to dentists less than 10 years out of dental school.
---


Ski Trip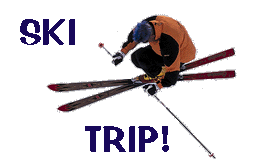 MCDS is organizing an all-day ski trip the last wednesday of February so that members and their families can enjoy a day of fun, sport, and stress-free re-energization. If interested, please contact Dr. Brian Dubin at 821-7676
---
Photographer Wanted
NJDA is looking for a member dentist to serve as official photographer for the 1998 Annual Session, June 3-5, 1998. Must be able to produce professional quality work and have your own equipment. If interested, please contact Jayne Wickham, Events Manager (732) 422-2720

---
Golden Opportunity
Associate position leading to buyout available NOW in thriving 35 year old general practice in North Edison home/office grossing 7 figures. Great practice, great location, great clientele . . . a truly great opportunity to both live and practice in one of the most prestigious locations in Northern Middlesex county.
Call 732-549-4974
---
Proposed Amendment to
MCDS Bylaws

Article II. General Membership Meeting
Section 4. Meetings
a. Regular Meetings
b. Special Meetings (to be moved to"c")

NEW b. Lt. Col. T.V. Symanski, D.D.S. Honorary Lecture. The Society shall use one meeting per year to honor "Sy" for his many years of extraordinary dedication to the Society. A plaque stating such shall be presented by the Society to the speaker at the special meeting.

---
STAFF NIGHT IN MAY OPEN TO ALL!

Staff Night, always a well attended and entertaining evening, is sometimes looked at as a "Doctor's with staff only" event. In reality, Staff Night is open to ALL of our members, regardless of whether they bring their staffs or not.

Staff Night has and always will be an opportunity for everyone to come together for a non-academic entertaining event.

We hope you can attend on May 19, 1998.
---


If anyone has not received a bill for dues from NJDA, or if special payment arrangements are necessary, please call Ms. Jean Michaels or Mr. Carl Buscher at NJDA at (732) 821-9400.
---
It was a pleasure to have the following dentists attend our January meeting to "try out" the benefits of membership:

Dr. S. Vemuri
Dr. K. Tan
Dr. M. Farren
Dr. D. Sundaresan
Dr. D. Katz
Dr. H. Patel
Dr. S. Jacob
Dr. N. Razeghi
Dr. J. Coccellato
Dr. C. Chaityn

All of the nonmember dentists in our county were invited to attend
this meeting and we are pleased to have such a great turnout.
---
Certificates of membership were distributed to the following new
members:
Dr. Gerard Genco
Dr. Jody Ross
Dr. Anita Patel
Dr. Sarah Katz
Dr. Brian Spigel
Dr. Caesar Revano
Dr. Lynda Mabene
Dr. Douglas Klein D
Dr. Jerry Rosenberg
Dr. Beverly Murdock
Dr. Gloria Montalban
Dr. John Stroumtsos
Dr. Hugh Rosenblatt
---
In Memorium
MCDS extends its condolences to family and friends on the passing of our member and colleague Dr. John Madura. Dr. Madura maintained a practice in Perth Amboy.