1998-99
"My 10 Favorite Jaw Lesions"
Dr. Lederman earned his DMD degree from the University of Pennsylvania in 1966 and completed a post-doctoral program in Oral and Maxillofacial Pathology at the Catholic Medical Center of Brooklyn & Queens, NY. He is a diplomate of the American Board of Oral and Maxillofacial Pathology and the American Board of Oral Medicine. His is past president of the American Academy of Oral Medicine, the American Association of Stomatologists, and the Academy of Oral Diagnosis, Radiology and Medicine. He is director of the oral pathology section at Newark Beth Israel Medical center, consultant oral pathologist at Jersey Shore Medical Center and Senior Attending Dentist at CentraState Medical Center. He has written numerous scientific articles and is a contributing author to the Manual on Dental Therapeutics and the Clinician's Guide to Treatment of Medically Compromised Dental Patients. Dr. Lederman is Director of Oral and Maxillofacial Pathology for Lakewood Pathology Associates, P.A. in Lakewood, Mount Holly and Marlton and conduct a private oral medicine practice in Freehold.
---

Dr. Hugh Dogherty, CFP
"Solutions to the Most Costly Mistakes Made...By the Otherwise Intellegent"
Unfortunately, too many people end up with disastrous retirement dreams due to the numerous mistakes they make with their finances throughout their careers. Building wealth requires more than successful investments. It requires a total comprehensive planned strategy.
Dr. Doherty has worked with thousands of dentists reviewing their financial statements, tax returns, and other vital financial documents. This has enabled him to diagnose the problems in both their Personal and Practice Financial Life. As a result of his research, he has developed a definitive list of the biggest financial mistakes made by doctors and spouse. In this presentation these costly errors will be identified and successful solutions provided.
Dr. Doherty is a Certified Financial Planner, national lecturer, author, management and financial consultant to the dental profession. He is CEO of Doctor's Financial Network, a company dedicated to assisting health professionals to develop personal, professional and financial strategies.
He has been involved in all aspects of practice relationships ranging from associate, sole proprietor, partnership, and professional corporation . His varied background in the field of Dentistry, years of research and study at Harvard University Graduate School of Business and the College of Financial Planning, make him uniquely qualified to educate in all aspects of the business and financial world.
Dr. Doherty has been an adjunct faculty member at most of the Dental Schools in the country where he has conducted numerous continuing education courses on motivation, leadership, productivity, marketing, personal and practice financial control. He has appeared before all the major dental societies and meetings in the United States, Canada and Puerto Rico. This interaction has afforded him the opportunity to broaden his scope of not only the problems plaguing the dentist, but help provide answers to resolve their dilemmas.
He has authored over 200 manuscripts on management and finance, and currently is author of a monthly column "Money Smart"for the leading dental publication Dental Economics.
Dr. Doherty is a Special Lecturer and Consultant to the American Dental Association, Council on Dental Practice.
---

Dr. John Molinari
"Latex Allergies"
Upon completion of this course, the participant should understand that virtually every chemical, drug and dental material employed in the dental office has been known to induce allergic reactions in both clinical personnel and patients, that certain allergic reactions are directly observable in the oro-faciai tissues and that practitioners will be treating patients who may suffer from allergic conditions. The clinician should be prepared for the potential hazards these individuals present during dental treatment. Comprehension of the classes of hypersensitive reactions, clinical manifestations, and principles associated with development and treatment of allergies are thus required for the effective management of patients. Discussion will also include immunilogical mechanisms and manifestations of allergic reactions associated with latex products, as well as evolving prevention strategies. This discussion will consider the multi-faceted aspects of clinical hypersensitivity reactions, and the participants should be able to apply the principles discussed to clinical situations and patient histories encountered.
Dr. Molinari received a B.A. in Biology from St. Vincent College and a Ph.D. in Microbiology from the University of Pittsburgh School of Dental Medicine. He is currently Professor and Chairman of the Department of Biomedical Sciences at the University of Detroit Mercy School of Dentistry. Dr. Molinari has published over 200 scientific articles, text chapters and abstracts in the areas of Microbiology and Immunology, is a co-author of the text PRACTICAL INFECTION CONTROL IN DENTISTRY, and has lectured nationally and internationally on topics dealing with infectious diseases and dental asepsis. He also serves as a consultant for hospitals in the Detroit area. Other activities include an appointment by the ADA as a consultant to the Council on Scientific Affairs, as well as membership on the Michigan Dental Association Special Committee on Health Hazard Regulations. Among his other activities, Dr. Molinari has been the Project Coordinator for the governmental Health Resources and Services Administration Task Force on AIDS and Dental Education, and Chairman of the American Association of Dental Schools Curriculum Advisory Committee on Bloodborne Infectious Diseases. He currently is the Infection Control Section editor for The Compendium of Continuing Education in Dentistry, and also is a member of the Editorial Board for the Journal of the American Dental Association. In recognition of his efforts, Dr. Molinari was inducted as an honorary member of The Michigan Dental Association, and has been appointed to the Governor's Risk Reduction and AIDS Policy Commission for the State of Michigan.
---
NJDA Officers Meeting and Life Membership Presentations
Come hear the stories behind the legislative and legal battles won on your behalf by NJDA this year from the dedicated officers. This annual event is an opportunity to meet the NJDA Directors and General Counsel and to witness first hand their dedication to our members. You will never ask the question, "What is organized dentistry doing for me?" after this evening. It will provide you with the opportunity to learn how to use NJDA's vast resources to get the most of your membership. In addition, a special presentation to our deserving Life Members will be featured.
---
"Medley of Resin Composite Techniques"

Dr. Richard Trushkowsky is Director of Operative Dentistry at Staten Island University Hospital. He maintains a private practice in Staten Island emphasizing esthetic and restorative dentistry. He is a Fellow in the Academy of General Dentistry, Fellow in the Academy of Dental Materials and in the International College of Dentists. He is a member of the American Prosthodontic Society, The Academy of Osseointegration and the Academy of Cosmetic Dentistry. He has authored over 40 articles on esthetics and dental materials. He has spoken nationally and internationally at many major dental meetings. He is on the editorial board of Contemporary Esthetics and Restorative Practice. He is an evaluator for many leading manufacturers, CRA and is Senior consultant to the Dental Advisor.
Recently introduced materials and concepts have caused confusion as to the best technique or material for direct posterior composites. This lecture will attempt to dispel some of this confusion.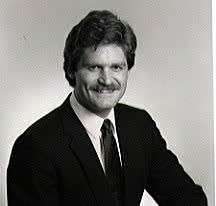 Dr. Normal Betts
"How Orthognathic Surgery can Benefit the General Dental Practice."
Orthognathic Surgery has become a predictable and common treatment modality for patients with a severe dentofacial deformity. Orthognathic surgical procedures can also be used to improve less extensive discrepancies in ridge relationship and tooth position in preparation for dental restoration. Often, a minor surgical procedure can greatly simplify a restorative treatment-plan and improve the long term prognosis of the planned restoration. During this presentation the indications for orthognathic surgery and commonly employed procedures will be discussed and illustrated with case examples. Special attention will be given to cases which benefited patients of the general dental practice.
Dr. Betts graduated summa cum laude from the University of Michigan (1982), where he played starting tight end for the football team. Dr. Betts was a two time Academic All-American, and was also named All Big-1 0 and scholar athlete by the National Football Foundation and College Hall of Fame. In addition, he was honored with an NCAA post-graduate scholarship. He graduated class Valedictorian from the University of Michigan Dental School (1986). Dr. Betts completed his residency in Oral and Maxillofacial Surgery at the University of Michigan Medical Center, where he simultaneously received his MS in Oral and Maxillofacial Surgery (1990). He served as an Assistant Professor of Oral and Maxillofacial Surgery at the University of Pennsylvania from 1990 until 1996, serving as the Residency Program Director from 19931996. In 1996 he was named Associate Professor and Chairman of the Department of Oral and Maxillofacial Surgery at the University of Medicine and Dentistry of New Jersey at the New Jersey Dental School. He is also chairman of the UMDNJ Oral and Maxillofacial Surgery Program at the DVA New Jersey Healthcare System, East Orange, New Jersey, and the Chief of Service of the Department of Dental Medicine at UMDNJ- University Hospital.
---
"The Five Most Common Mistakes Dental Offices Make and How to Correct Them"
(Tuesday Night Lecture - For Doctors Only)

Gary Takacs lives in Scottsdale, AZ, and his passion is helping dentists develop a profitable and enjoyable practice. Specializing in the "business of dentistry," his unique, in-depth knowledge of management systems and strategies has helped thousands of dental offices succeed in today's challenging business environment.
A familiar presence on the dental lecture circuit, Gary frequently addresses dentists and team members at national dental meetings, regional seminars, and study club meetings nationally and internationally. His presentations are designed to provide practical, "how-to" advice for immediate application. While his presentations are loaded with "nuts and bolts" solutions, they are also designed to be very entertaining. Consequently, attendees depart Gary's seminars invigorated, motivated and ready to apply new solutions to enhance the dental practice.
Besides maintaining an active speaking schedule, Gary writes a column for Dental Economics and has published authoritative articles on practice management topics in professional publications.
The Tuesday night lecture will focus on specific issues for doctors only, including:
o Idenfying team members who can excel at financial arrangements.
o Overhead analysis.
o How to measure accounts receivable.
o How to increase your profitability.

---
STAFF NIGHT - A Deserving Tribute
As we gather this month to honor our respective staffs for their contribution to our success, we should reflect on how each separate staff person is so vital to the practice as a whole. Any practitioner who forgets the vital function of a staffperson is clearly reminded of it when he/she calls in sick and we are left to perform his/her functions on top of our treatment duties.
In an age where loyalty to an employer in the marketplace is becoming nonexistent, many of us are blessed with employees who will go to the end of the earth for us because they believe in us and we have made them feel a vital part of our business. For these staff members who show unyielding loyalty to us during inevitable hard times, this night of tribute is deserving. As our practices are extentions of ourselves, so too are our staffs extensions of our families. There is no doubt that they see sides of us only our immediate family members know about.
We hope that you make every effort to honor your staffs by attending this special event.

Back to the MCDS Home Page